The Smoky Mountains offer a multitude of family-friendly activities and attractions. After a short drive through Pigeon Forge Parkway and Gatlinburg, you'll be faced countless options of things to do with your family during your stay at Smoky Mountains Lodge. Here are the 10 best things to do with your family in the Smoky Mountains (and driving times from our cabin:
1. Great Smoky Mountains National Park (10min drive): Explore the most visited national park in the United States, known for its stunning natural beauty, hiking trails, wildlife, and scenic drives. Don't miss Cades Cove, Clingmans Dome, and the Roaring Fork Motor Nature Trail.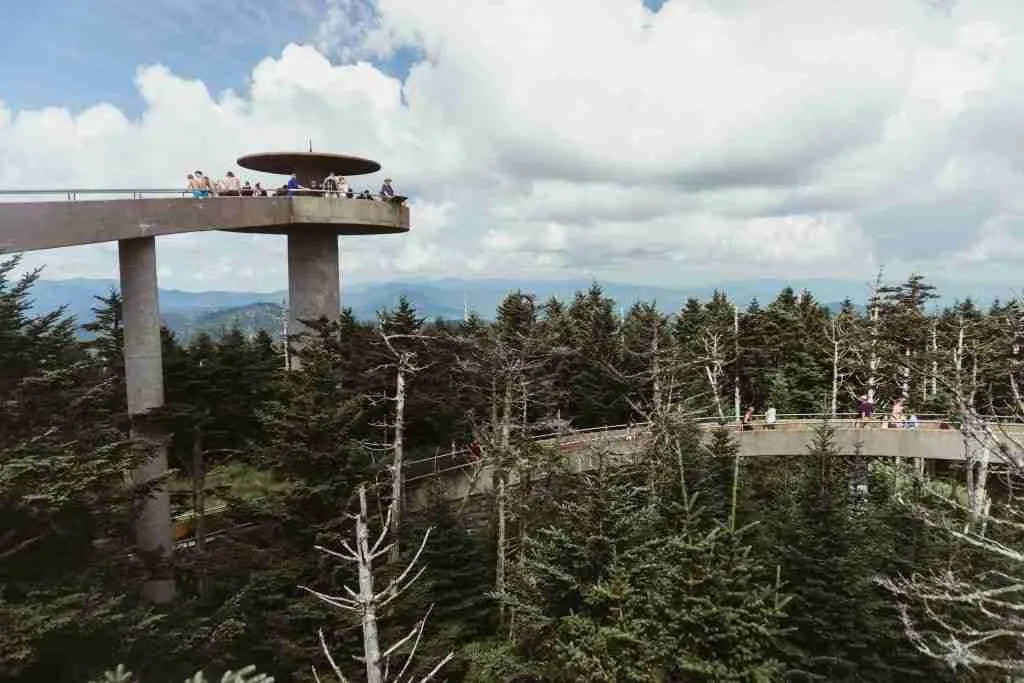 2. Dollywood (30min drive): Visit Dolly Parton's popular theme park in Pigeon Forge, featuring thrilling rides, live entertainment, shows, and family-friendly attractions suitable for all ages. It's the #1 ranked theme park by Tripadvisor.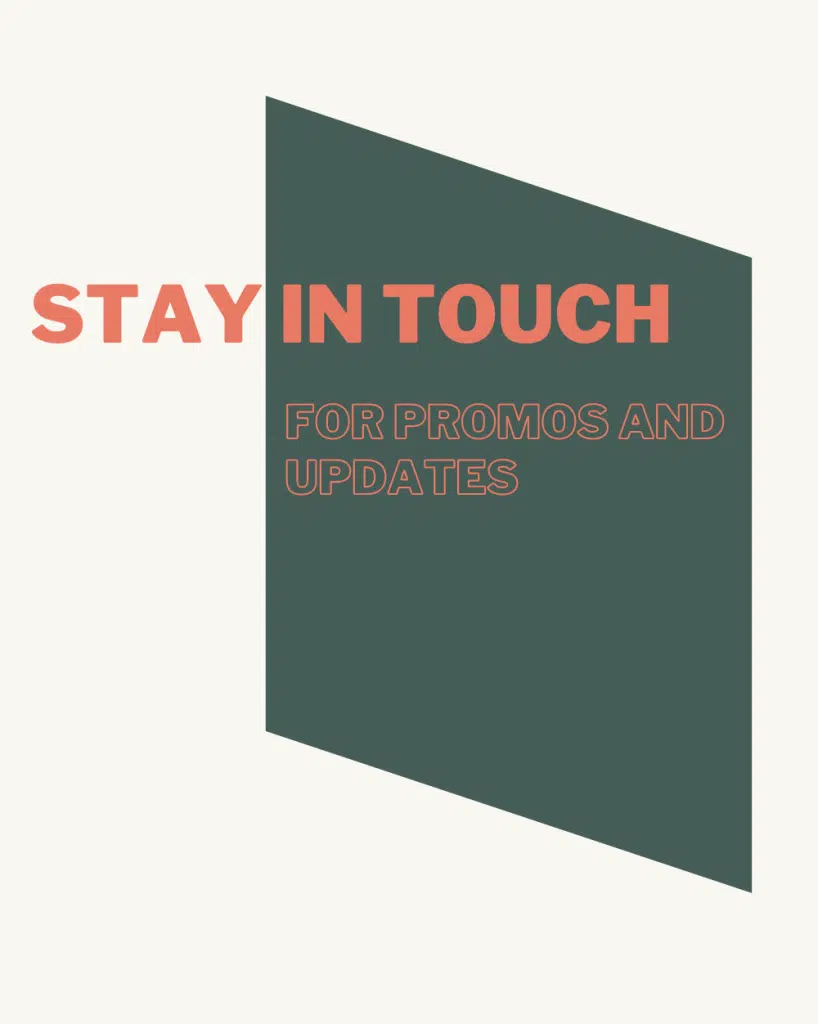 3. Outdoor Gravity Park (29min drive): Roll down a hill inside a giant inflatable ball! This unique and memorable attraction is sure to garner some laughs and memories with the family. This is a great summer activity and bring your swimsuit because you'll likely get wet.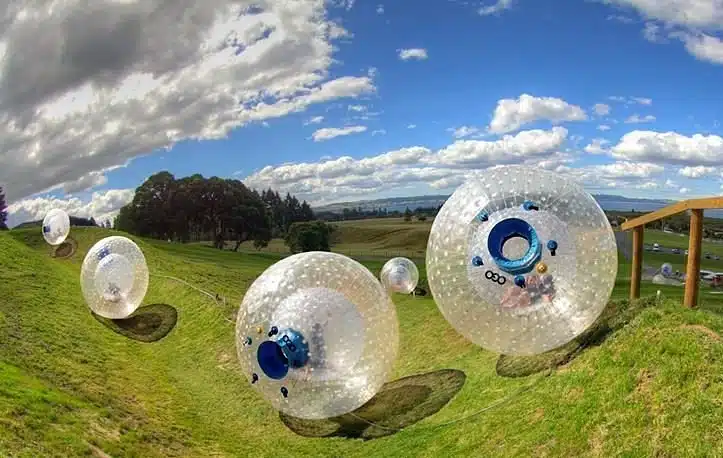 4. Ober Gatlinburg (40min drive): Enjoy year-round family fun at Ober Gatlinburg. Ride the aerial tramway to the mountaintop, go skiing or snowboarding in winter, try ice skating, ride the alpine slide, and experience other attractions and activities.
5. Smoky Mountain River Rat Tubing & Rafting (14min drive): Embark on a thrilling family rafting adventure along the Pigeon River. Choose from calm float trips or more exciting whitewater rafting experiences suitable for different age groups.
6. Anakeesta (35min drive): Take a scenic chairlift ride to Anakeesta Mountain in Gatlinburg. Once there, enjoy treetop canopy walks, ziplining, a mountain coaster, gem mining, and picturesque views from the observation tower. Also check out their incredible Astra Lumina night walk!
---
Still looking for the perfect family cabin in the Smoky Mountains?
Look no further, and book your stay with us!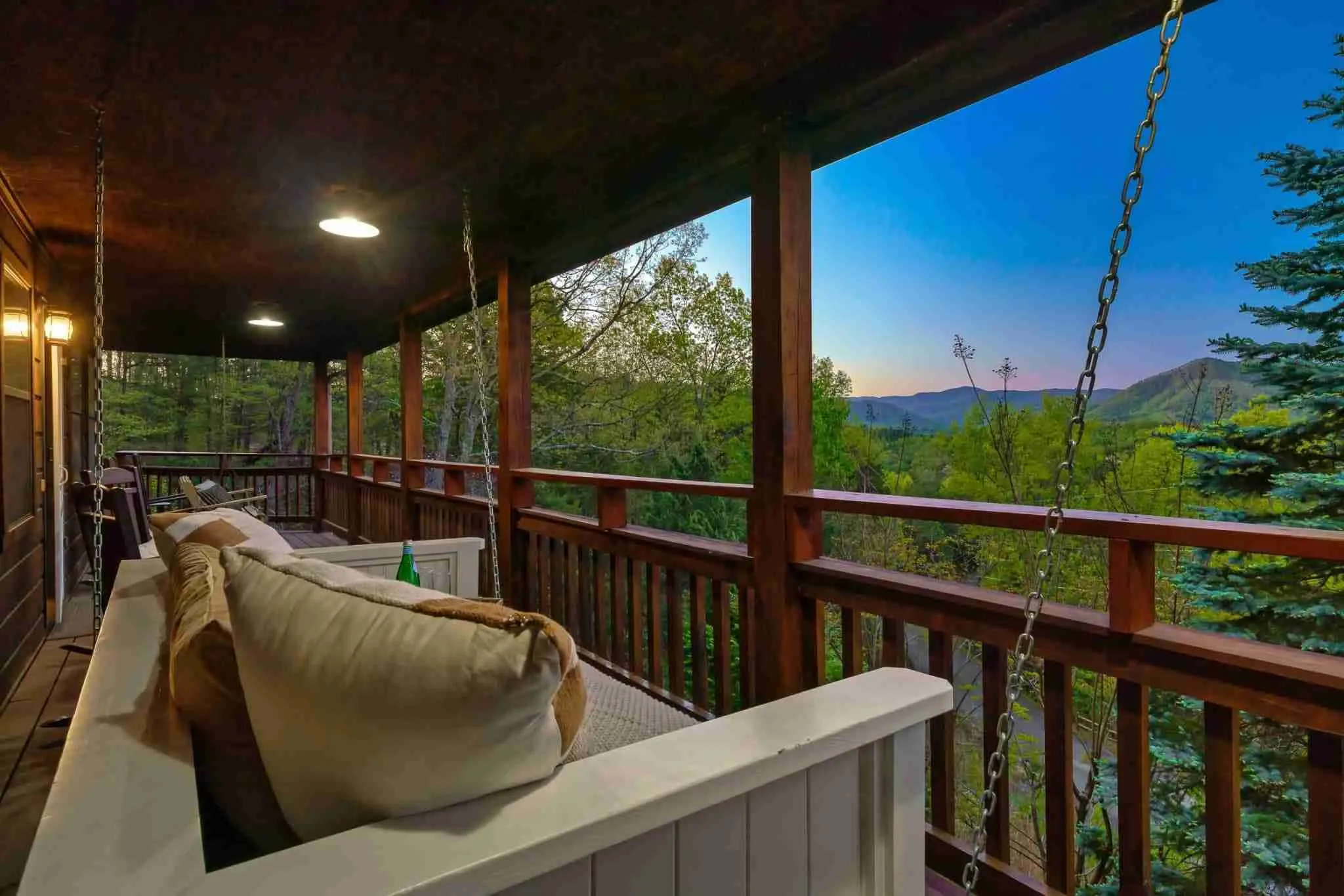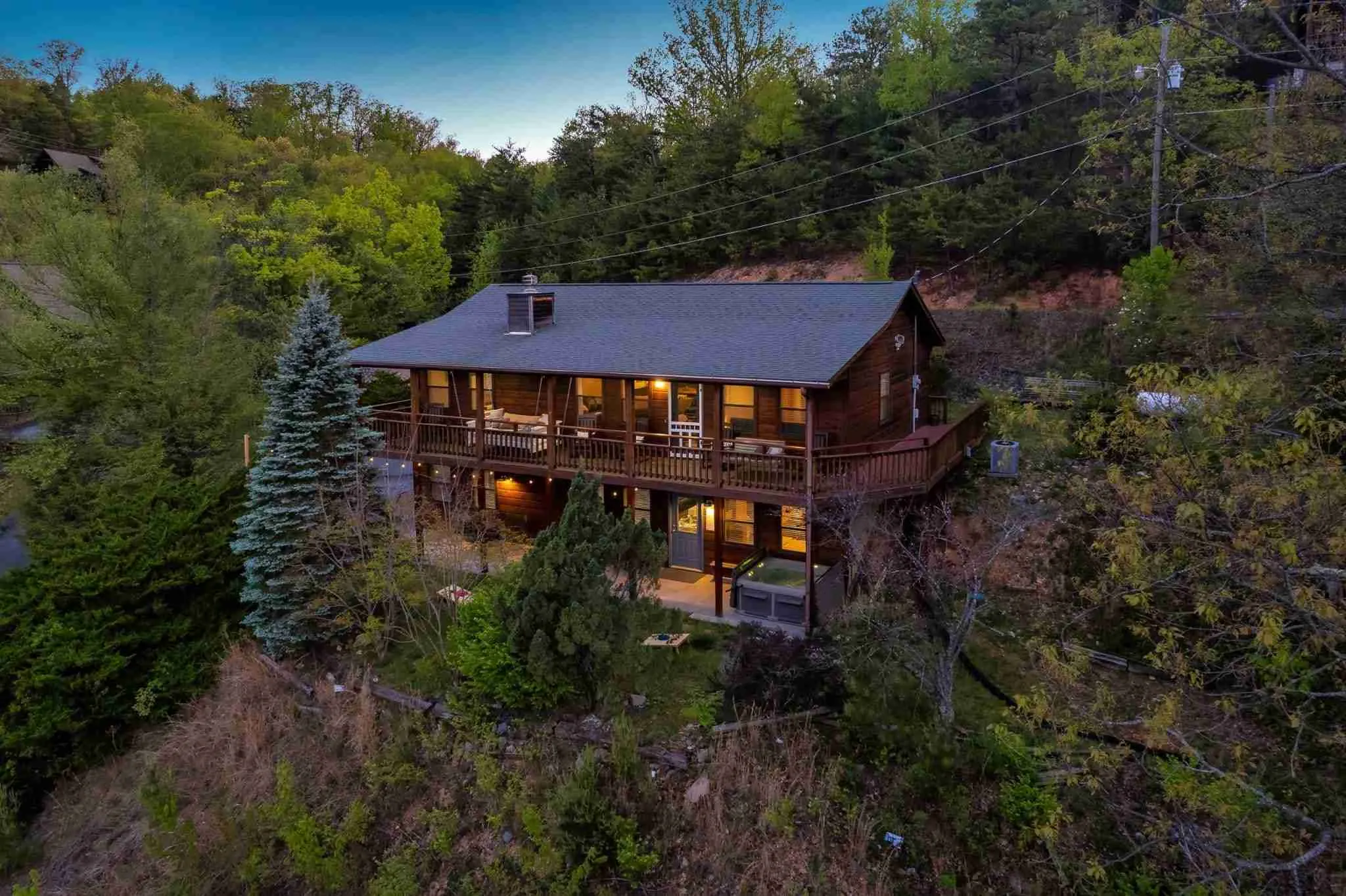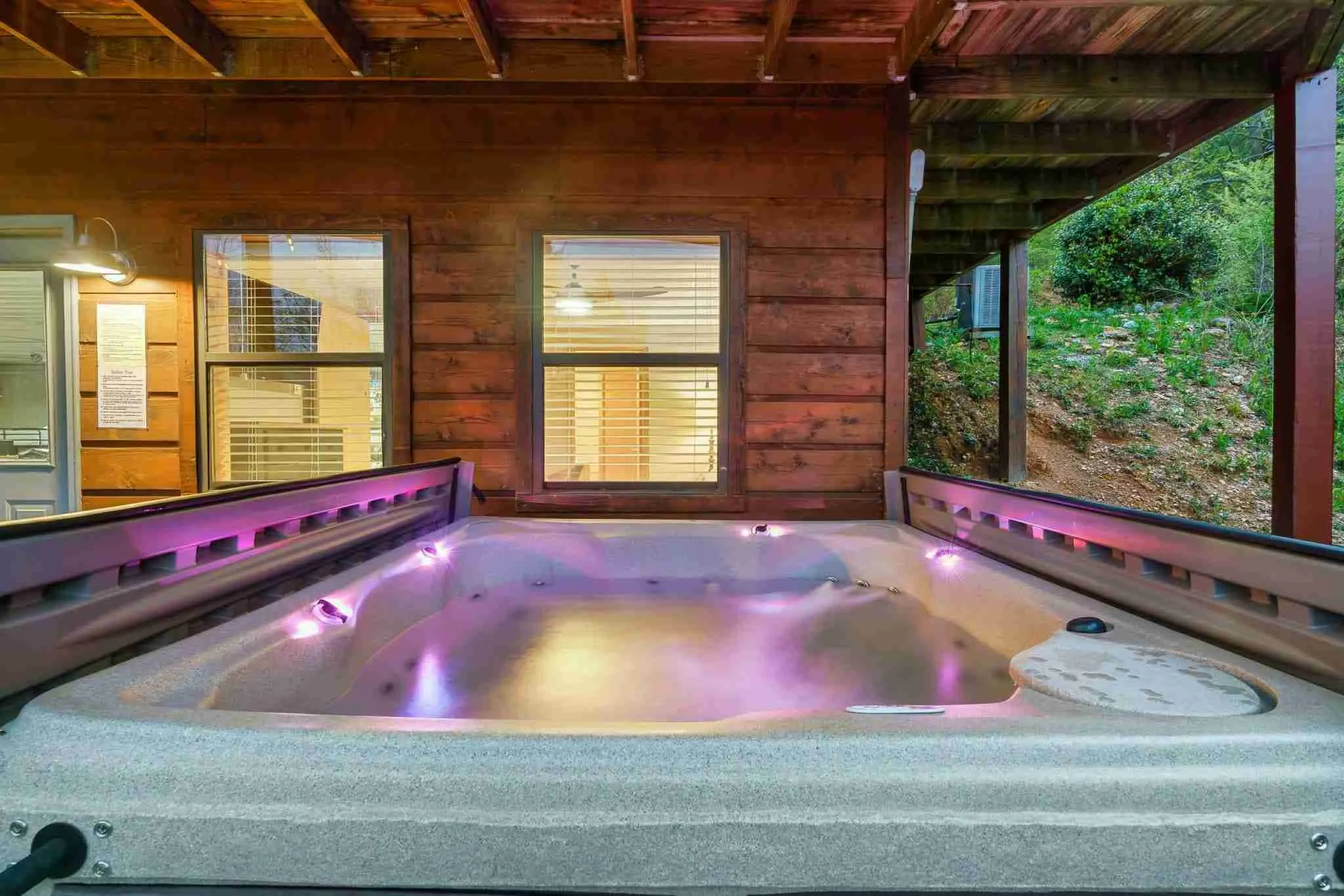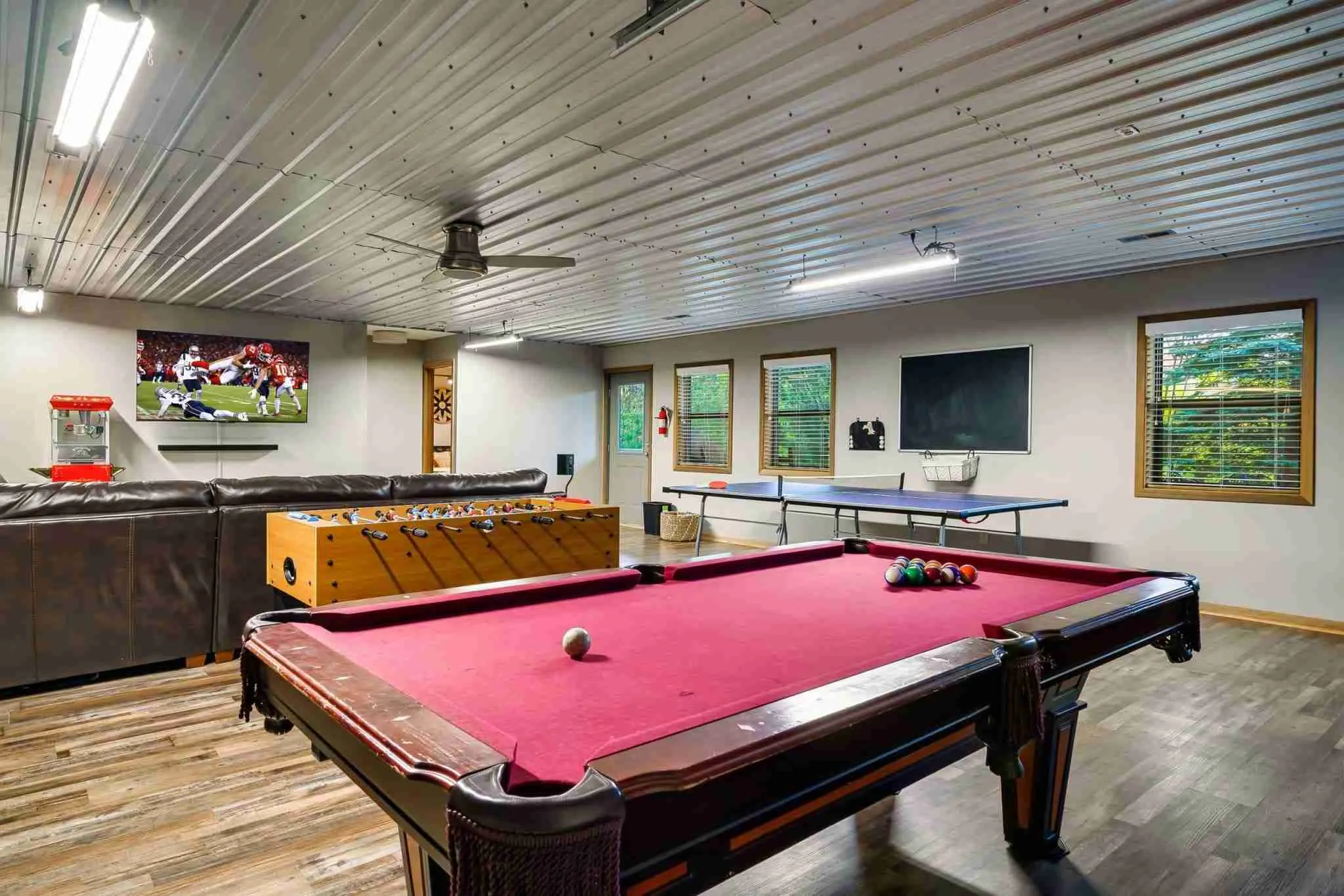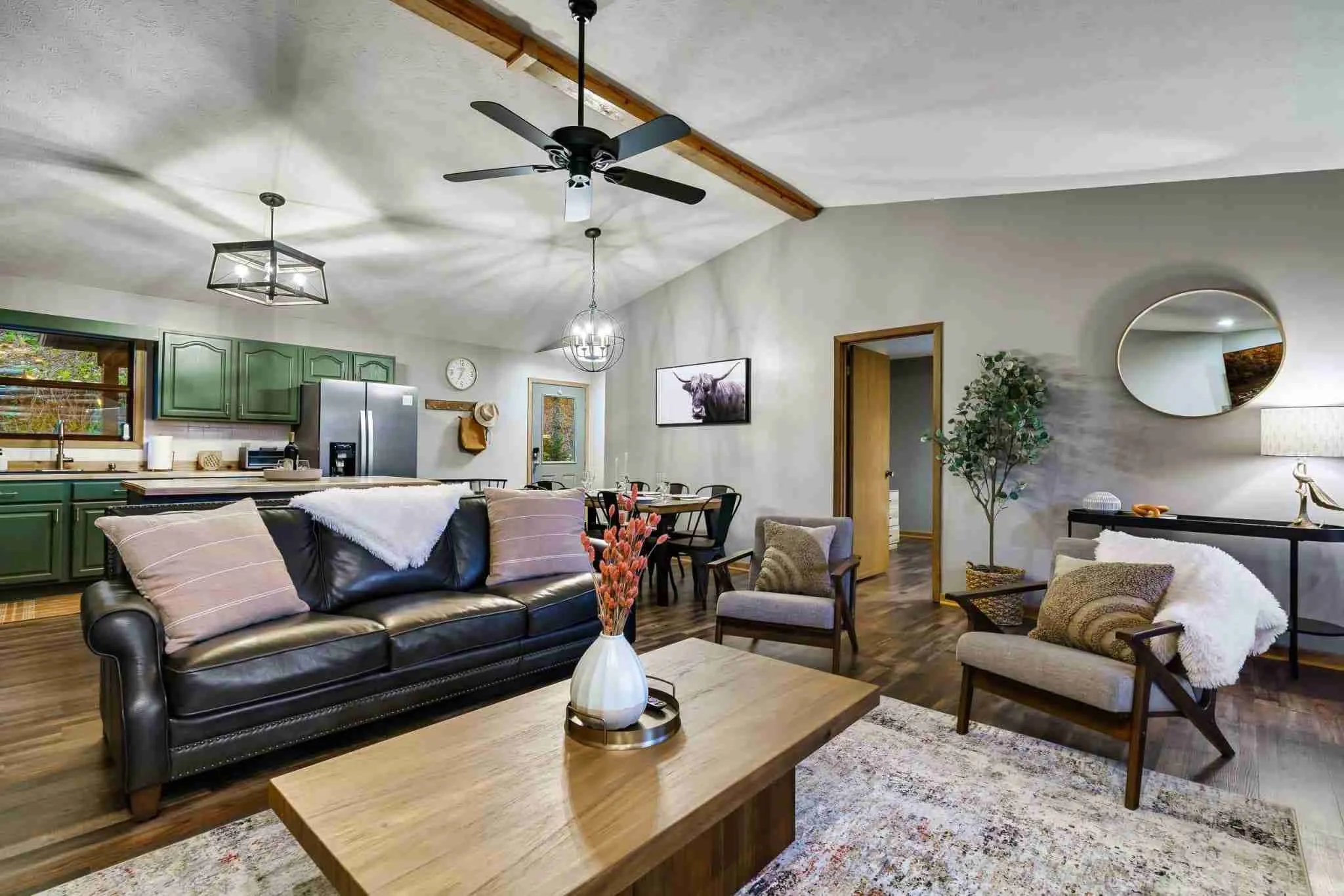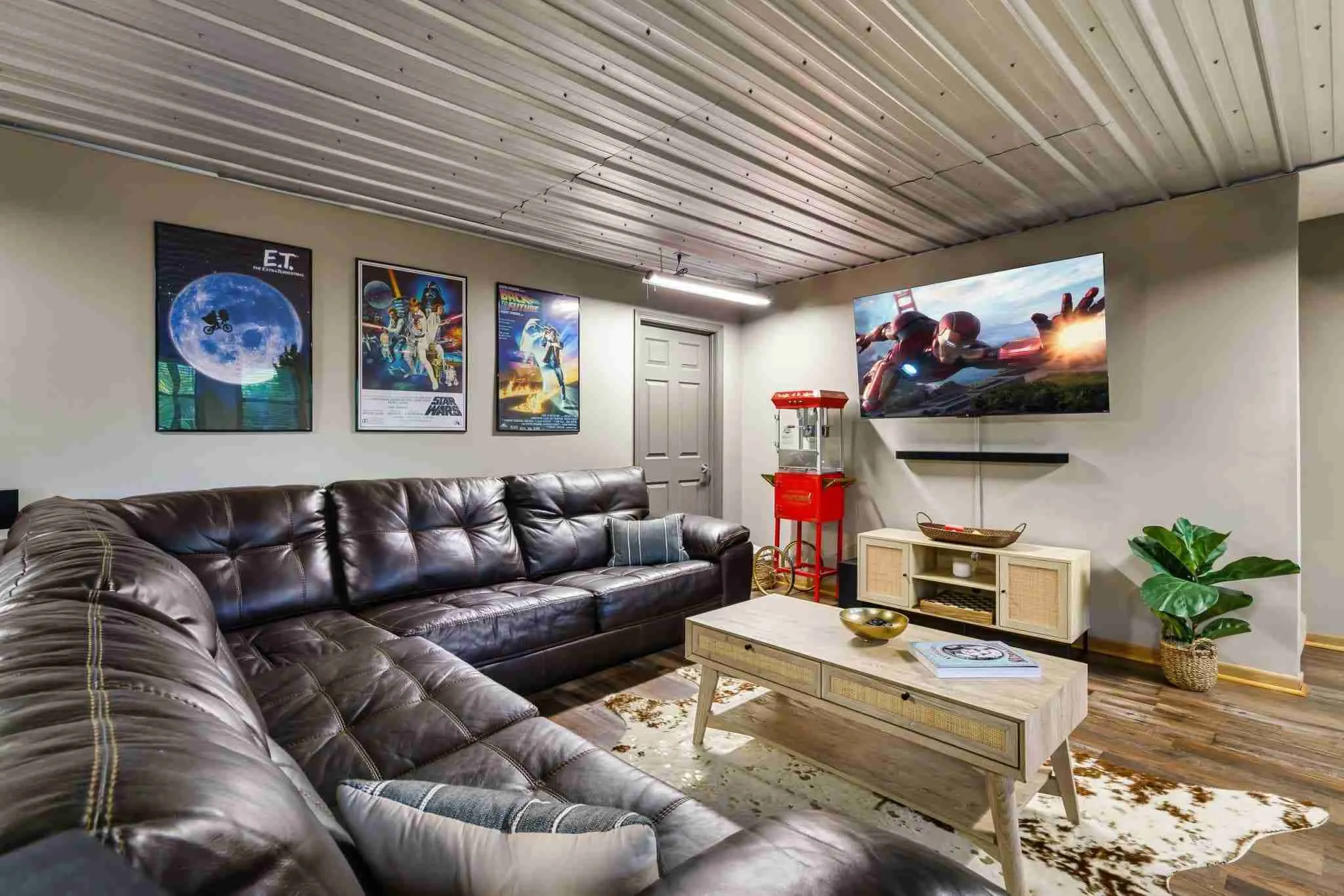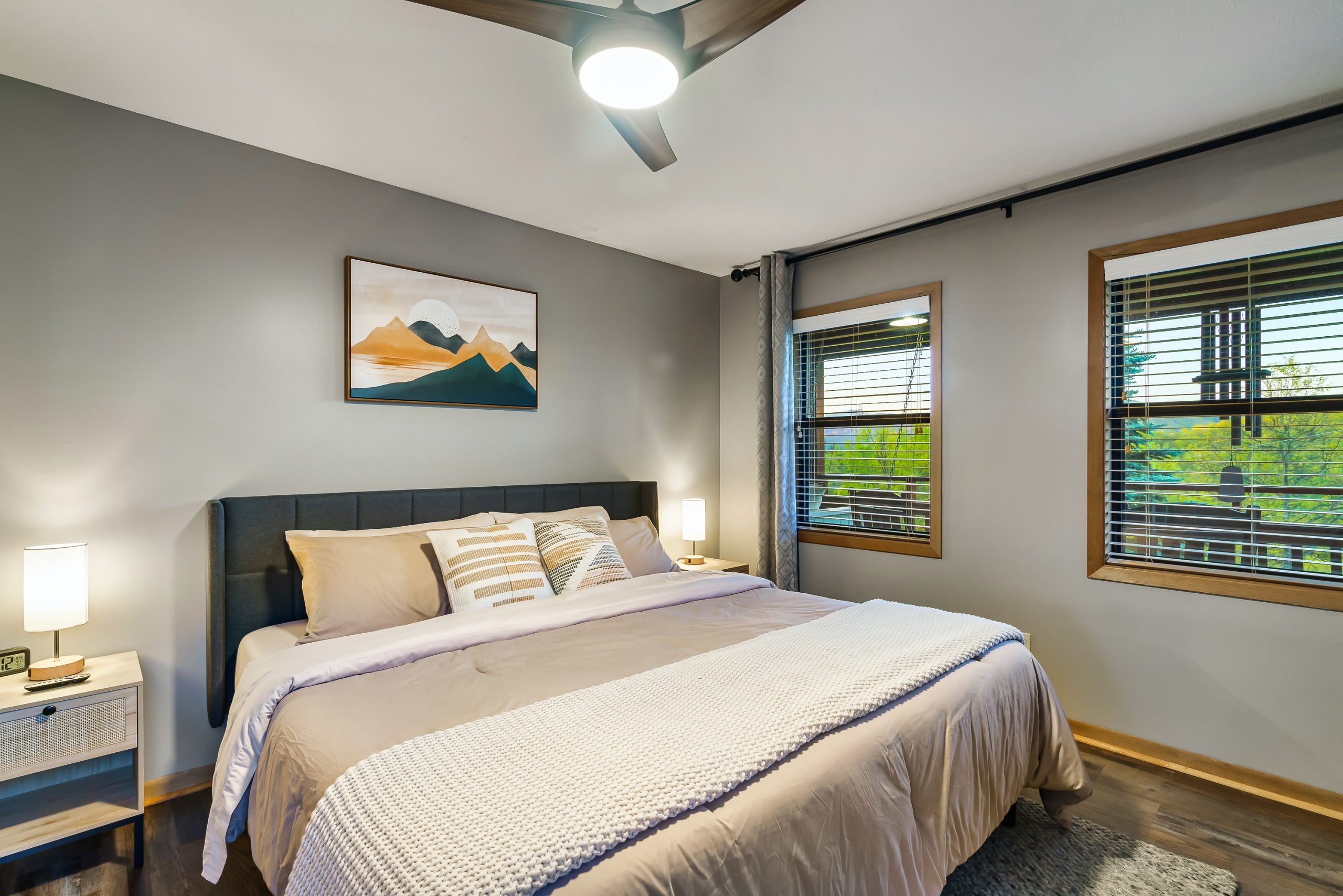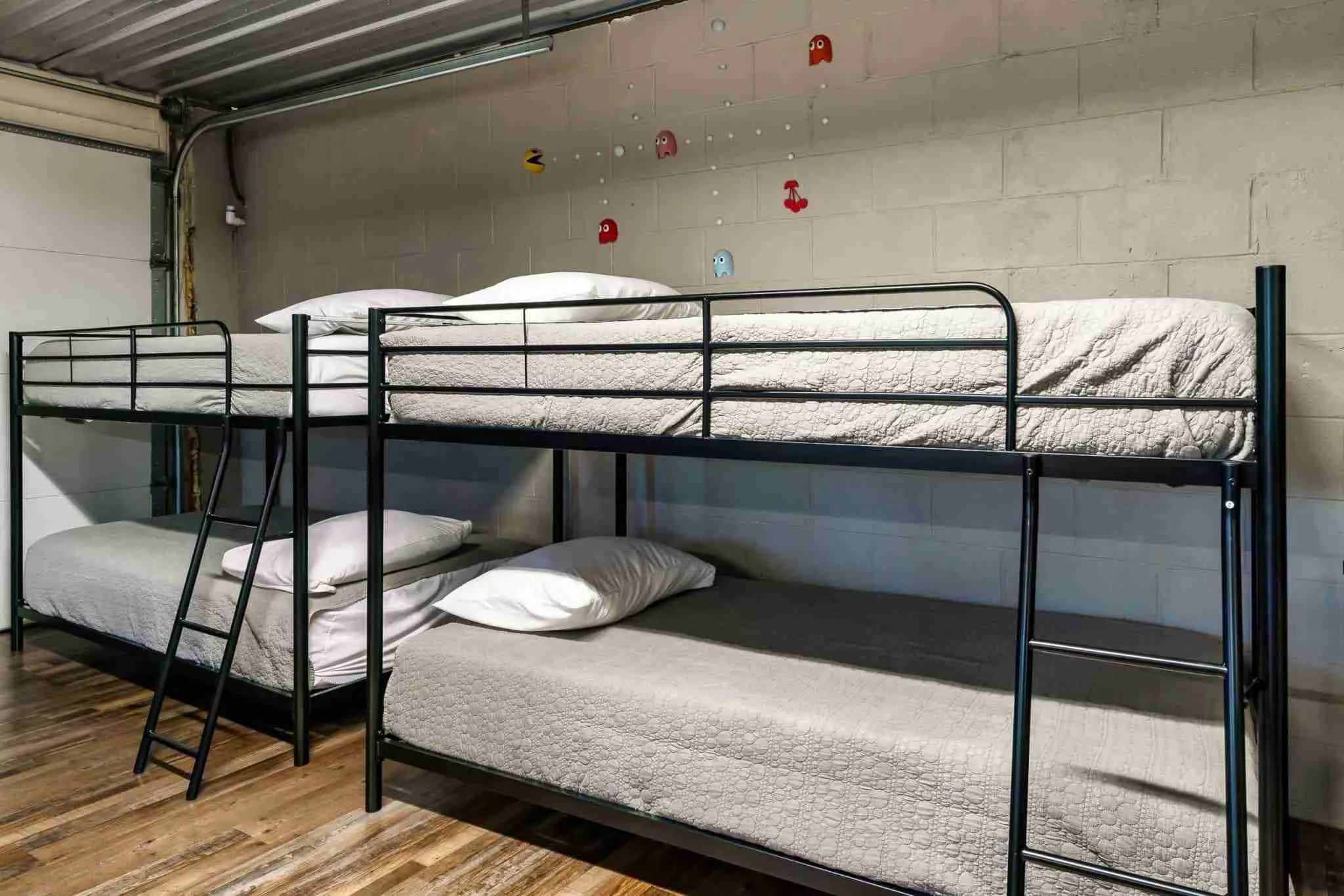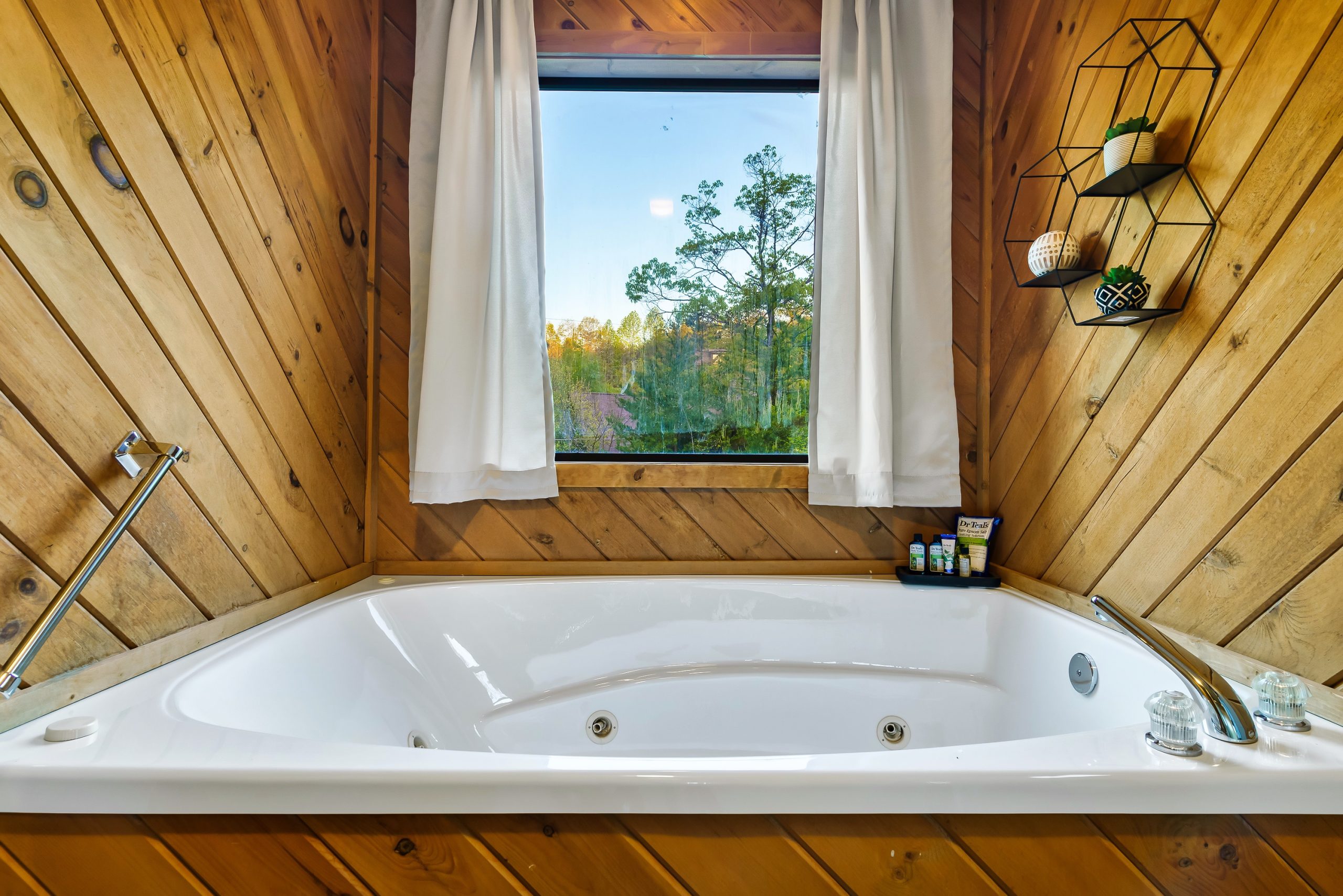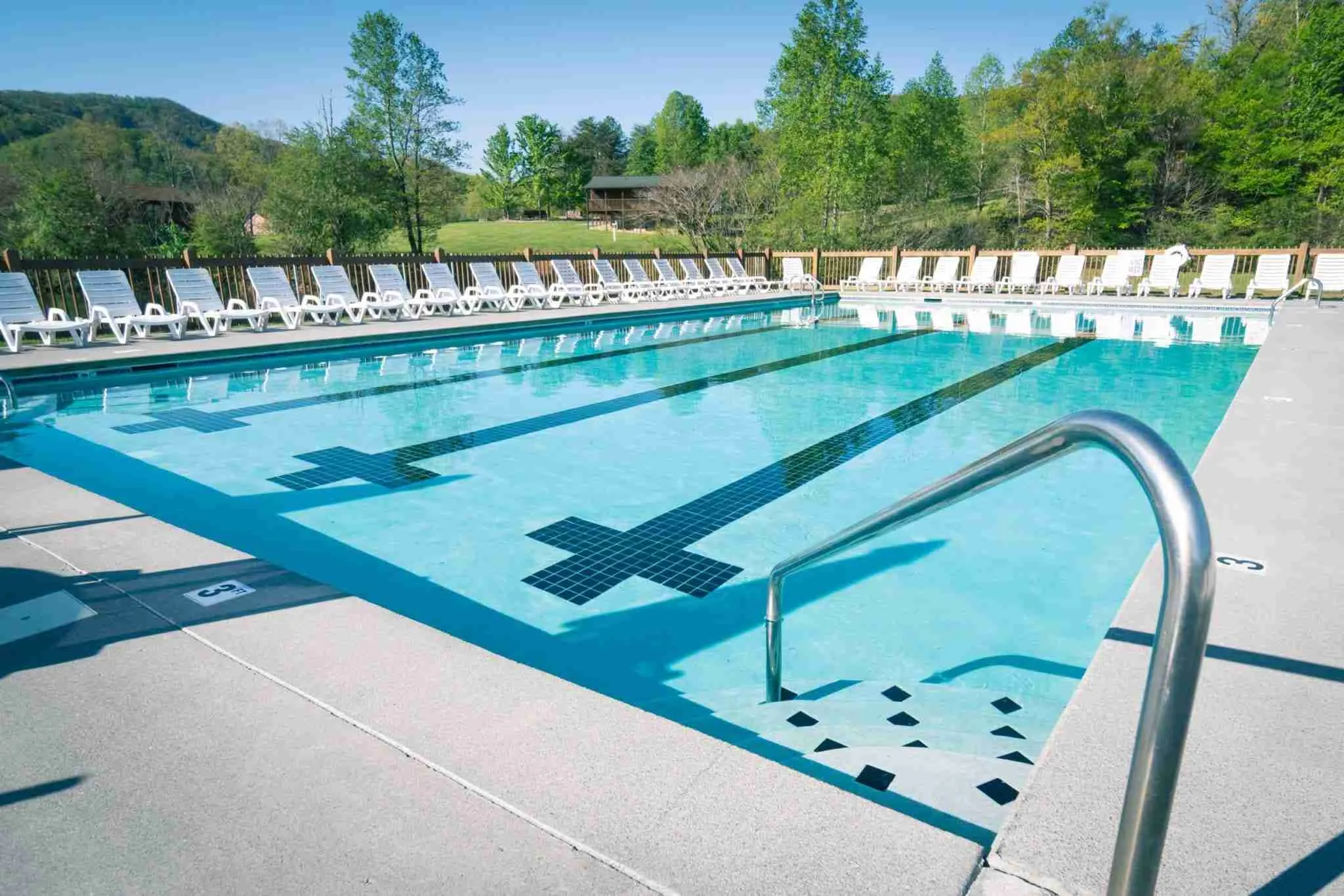 ---
7. Dinner Show: There are several dinner shows in the area and most are expensive, but fantastic! It's probably best for kids who are 8 and up (younger kids might not make it through). Some of the top recommended are Dolly Parton's Stampede (high production value), Hatfield & McCoy (great food & comedy), Pirates Voyage (best for kids), and the newest show in 2023, Array.
8. Goats on the Roof (17min drive) is a unique attraction where you could easily spend a half-day. They have goats running around their roof and have a great mountain coaster. As of May 2023, they're in the process of installing some large-scale dinosaurs along the track, so watch out for the T-rex! Another great mountain coaster alternative for the family is Smoky Mountain Alpine Coaster. Experience an exhilarating ride on the Smoky Mountain Alpine Coaster, an individual coaster cart that zooms through the mountains, providing thrills for the whole family.
9. WonderWorks (26 min drive): Explore this interactive indoor amusement park in Pigeon Forge, featuring over 100 hands-on exhibits and activities that blend education and entertainment.
10. Smoky Mountain Deer Farm & Exotic Petting Zoo (41min drive): Visit this petting zoo in Sevierville, where you can interact with a variety of animals, including deer, kangaroos, camels, zebras, and more.
11. Go forge a one-of-a-kind knife at Circle Bar T Forge (29min drive), Iron Mountain Metal Craft (26min drive), or Viking Blade Forge (47min drive): This is an awesome and unique experience for your family to be a blacksmith and forge your own knife. Not only will you learn about the process of forging and making a knife, but you'll actually be able to MAKE it and bring it home with you.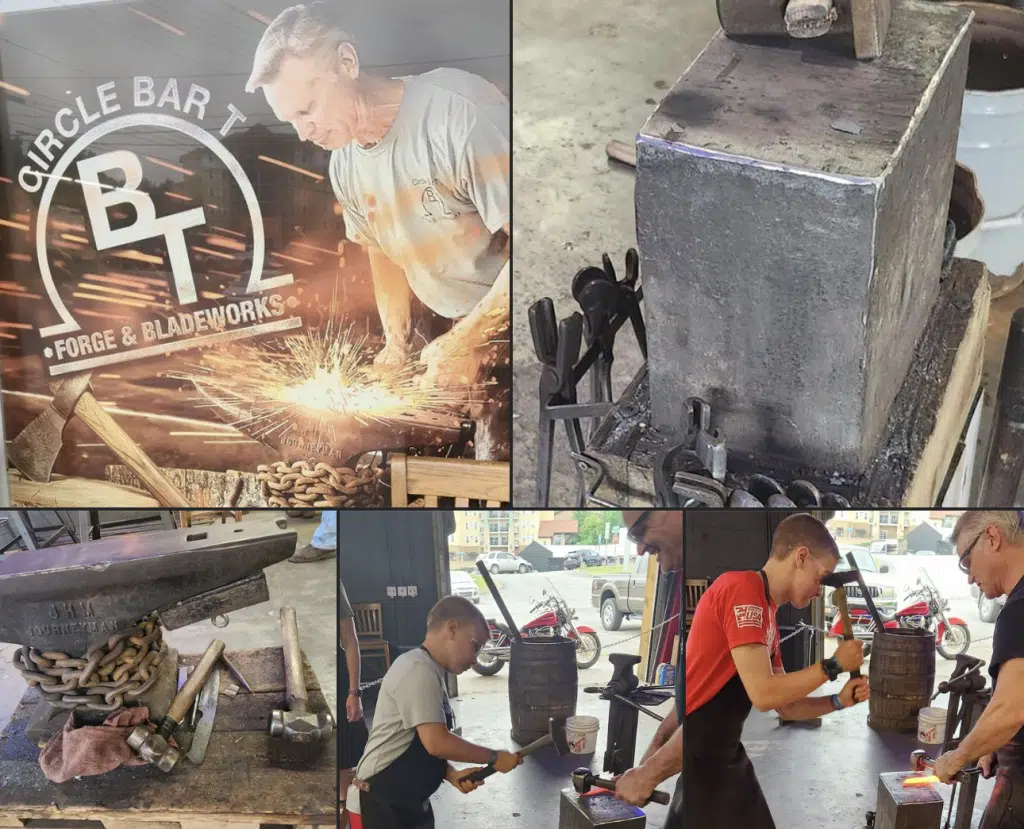 12. Soaky Mountain Water Park (38min drive): The summer months can be hot, so why not take the family to a huge water park!? This has several massive water slides, pools, and rides for all ages. Located in Sevierville.
13. The Brown Buffalo Farm (45min drive): This hidden gem is worthy of a visit…plus it's free! When you need a break from the crowds, hop in the car and drive the 15 scenic minutes through the Arts & Crafts Loop to have some time watching several of these magnificent, wild animals. Click here for directions.
14. Parrot Mountain (36min drive): Enjoy a wildlife sanctuary of many varieties of parrots and the surrounding gardens. A visit here would get you up close and personal with these beautiful birds and the lush gardens that the live in.
15. Skyland Ranch (27min drive): SkyLand Ranch combines all your favorite things about the Smoky Mountains into one exciting Sevierville attraction. Gorgeous views, exciting rides, shops and eateries, live entertainment, miniature animals, and more are waiting for you at SkyLand Ranch.
16. Forbidden Caverns (48min drive): Take a guided tour of these mysterious underground caves near Sevierville. Learn about stalagmites, stalactites, and the intriguing history of the caverns.
17. Ripley's Aquarium of the Smokies (30min drive): It's a little touristy, yes, but you'll discover a fascinating underwater world at this acclaimed aquarium in Gatlinburg. Explore interactive exhibits, walk through the underwater tunnel, and marvel at a wide variety of marine life.
18. Visit Mountain Mile (24min drive): As one of Pigeon Forge, Tennessee's most unique shopping, dining, and entertainment destinations, there is something for everyone. They have a few thrill rides for the older kids and thrill seekers, but also have fun lawn games like checkers and corn hole. It is also a fantastic place to shop, get dinner, or relax on the lawn.
17. Lorelei's Candles (42min drive): This handmade candle shop is a great hidden gem in Gatlinburg. They have tons of unique candles and you can also create your own hand-dipped candles. Let your imagination go wild!
Remember to check the operating hours, availability, and any specific requirements for each activity before visiting. The Smoky Mountains offer a wide range of attractions that cater to various interests and age groups, ensuring a memorable family vacation. Have fun and make memories with the family!
Book your stay at Smoky Mountains Lodge and lock in our best rates for the season!
Book Now: This goes to our secure portal to review your info and confirm booking.
Send Inquiry: If you're not quite ready to book, you can send an inquiry with any questions.
What are your must-see things to do with your family in the area? We'd love to hear and add to our list! Comment below.