We invite you to our family cabin in the Smoky Mountains. This is a very special place to our family as we come every year to play, relax and make memories. Nestled in peaceful Wears Valley, it's the perfect refuge overlooking panoramic views of the Smokys. Get out and ride the roller coasters, hike to a waterfall, and watch a dinner show, then come home to the serenity and comfort of our cabin to recharge for the night. We're located…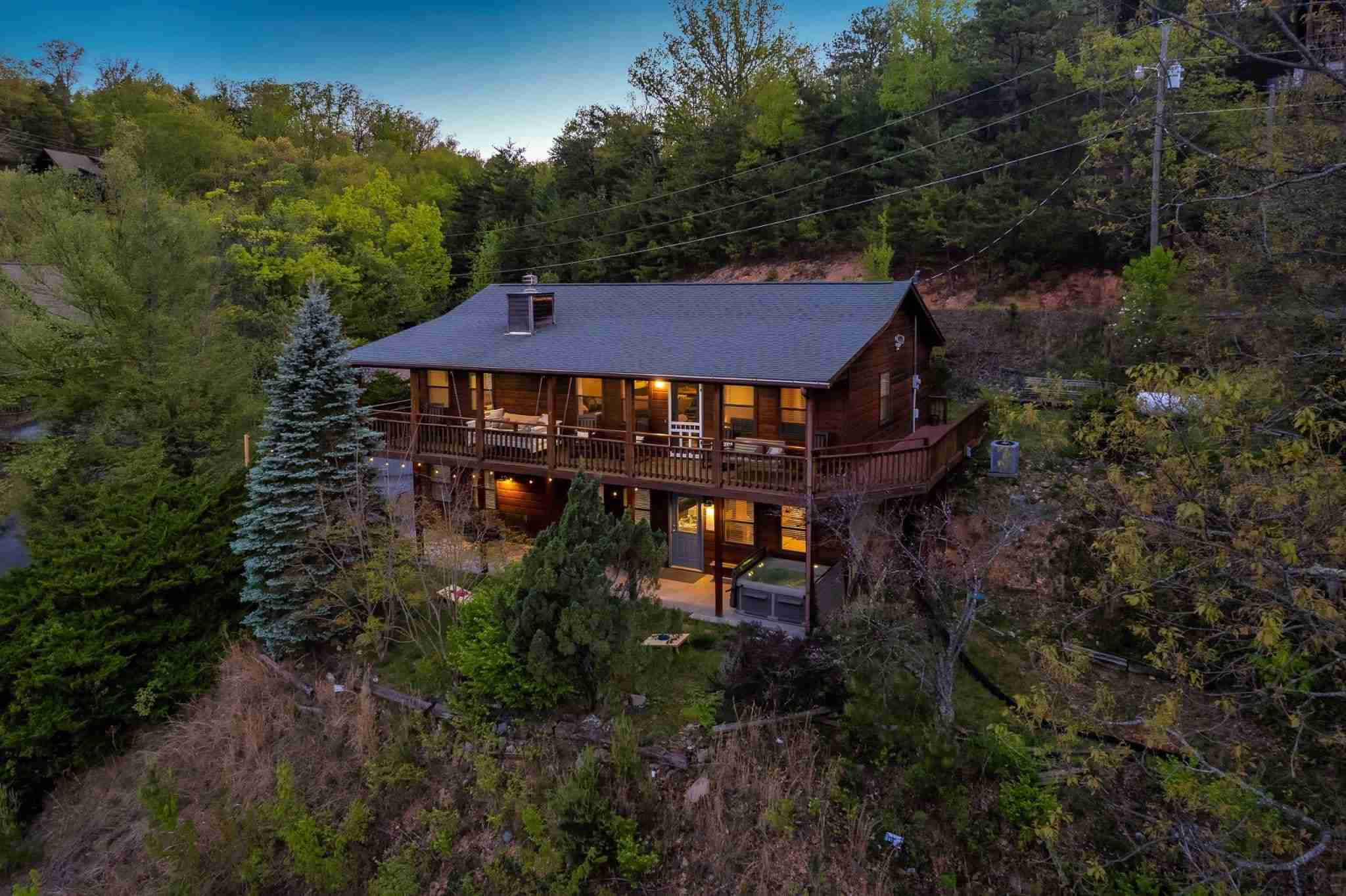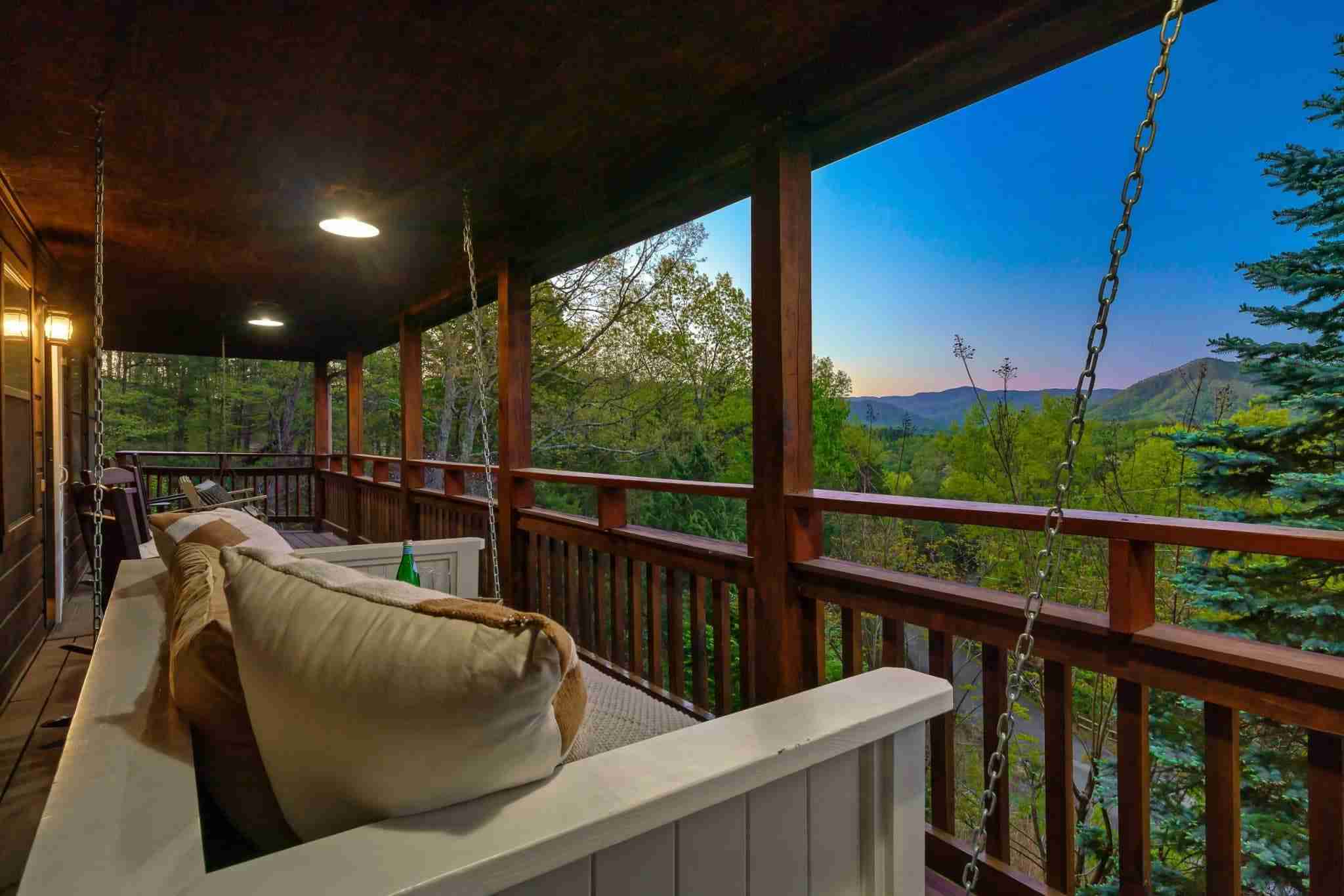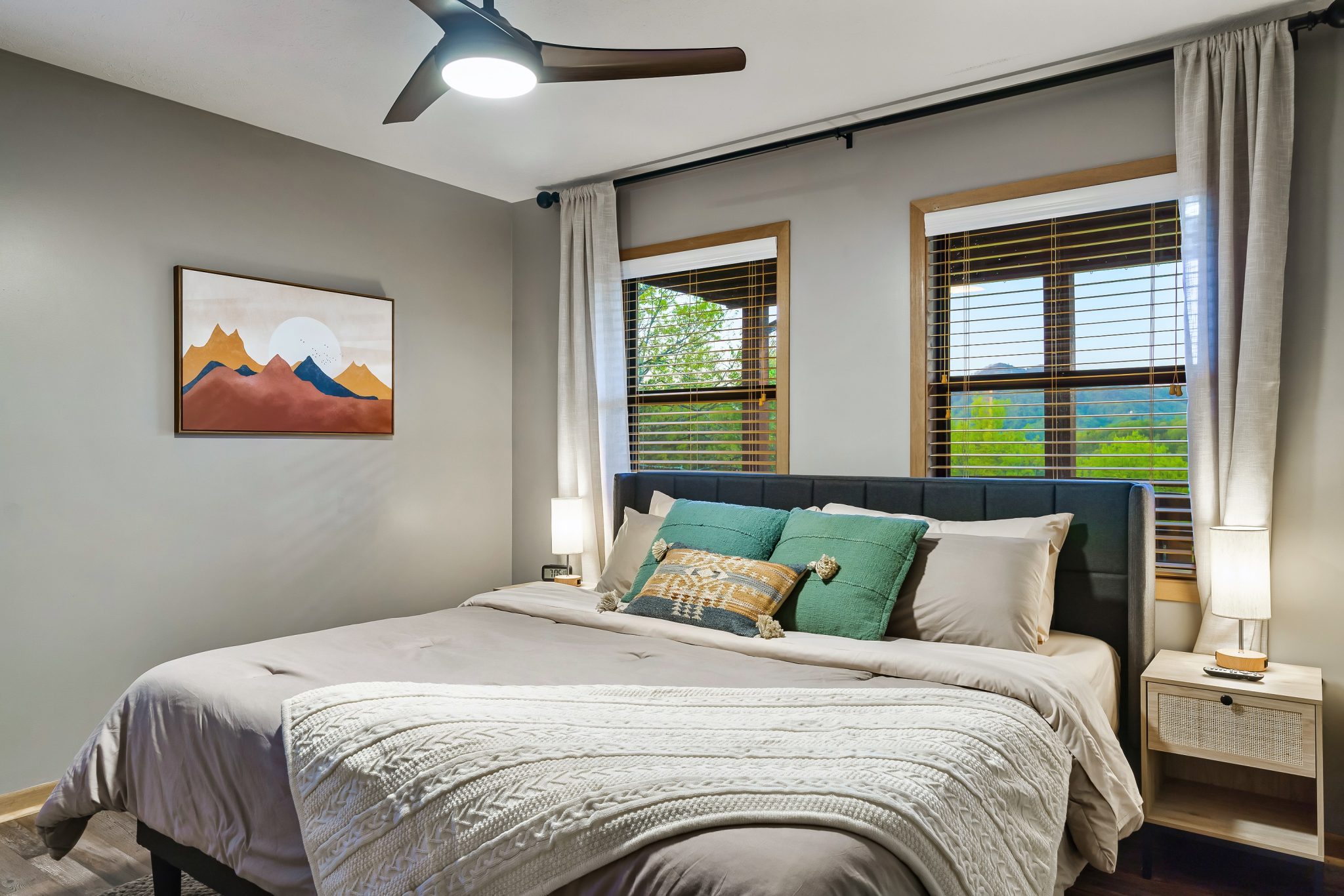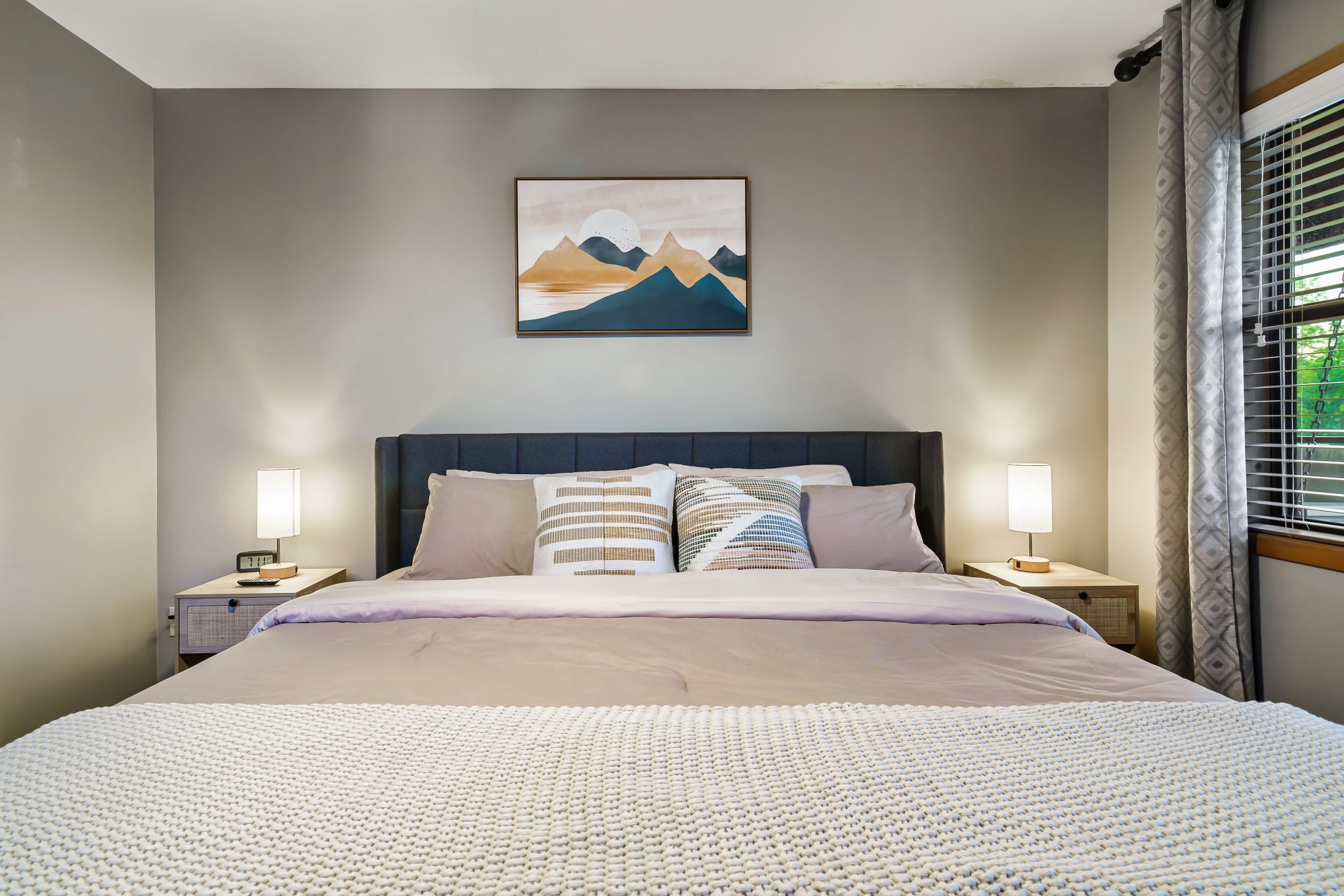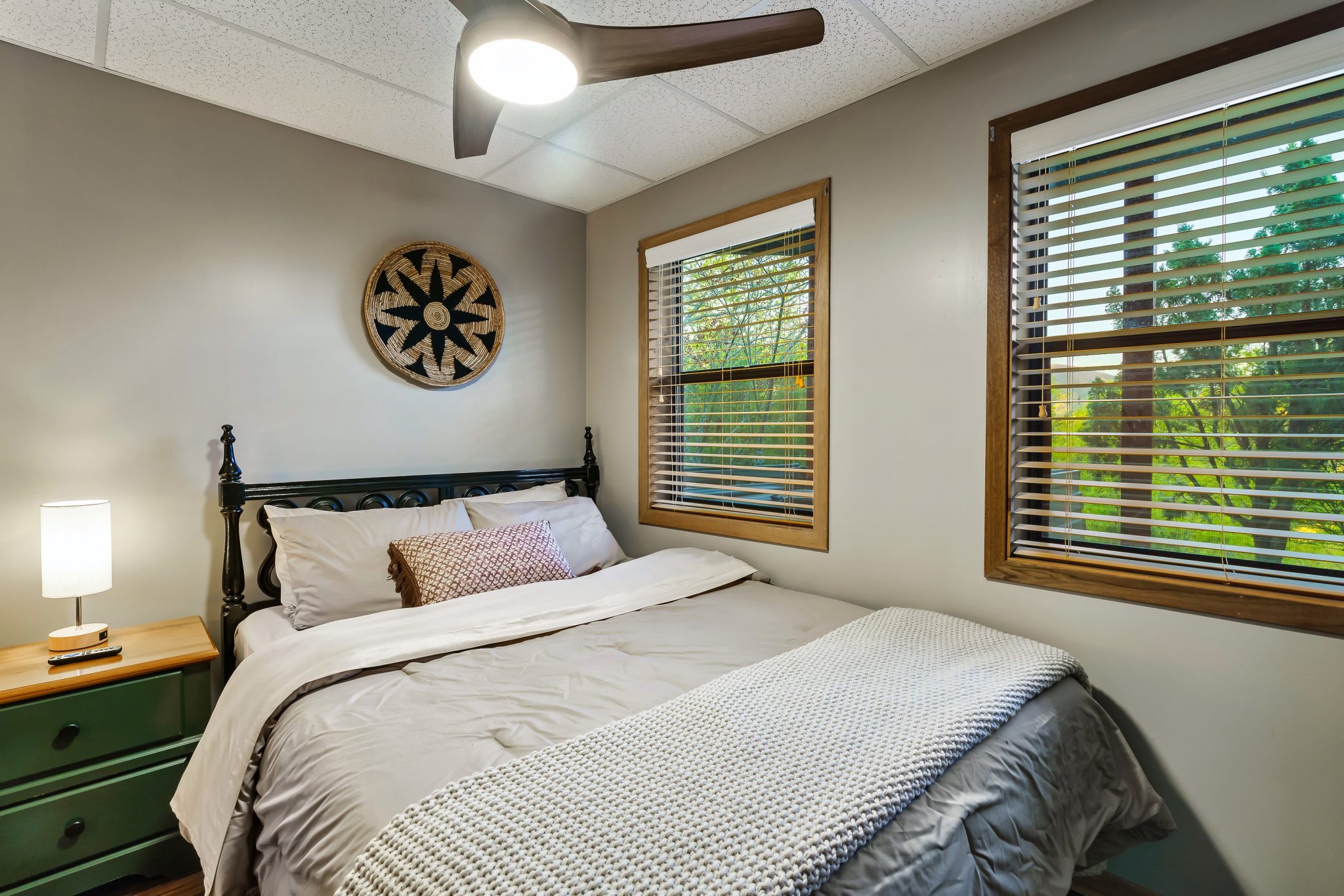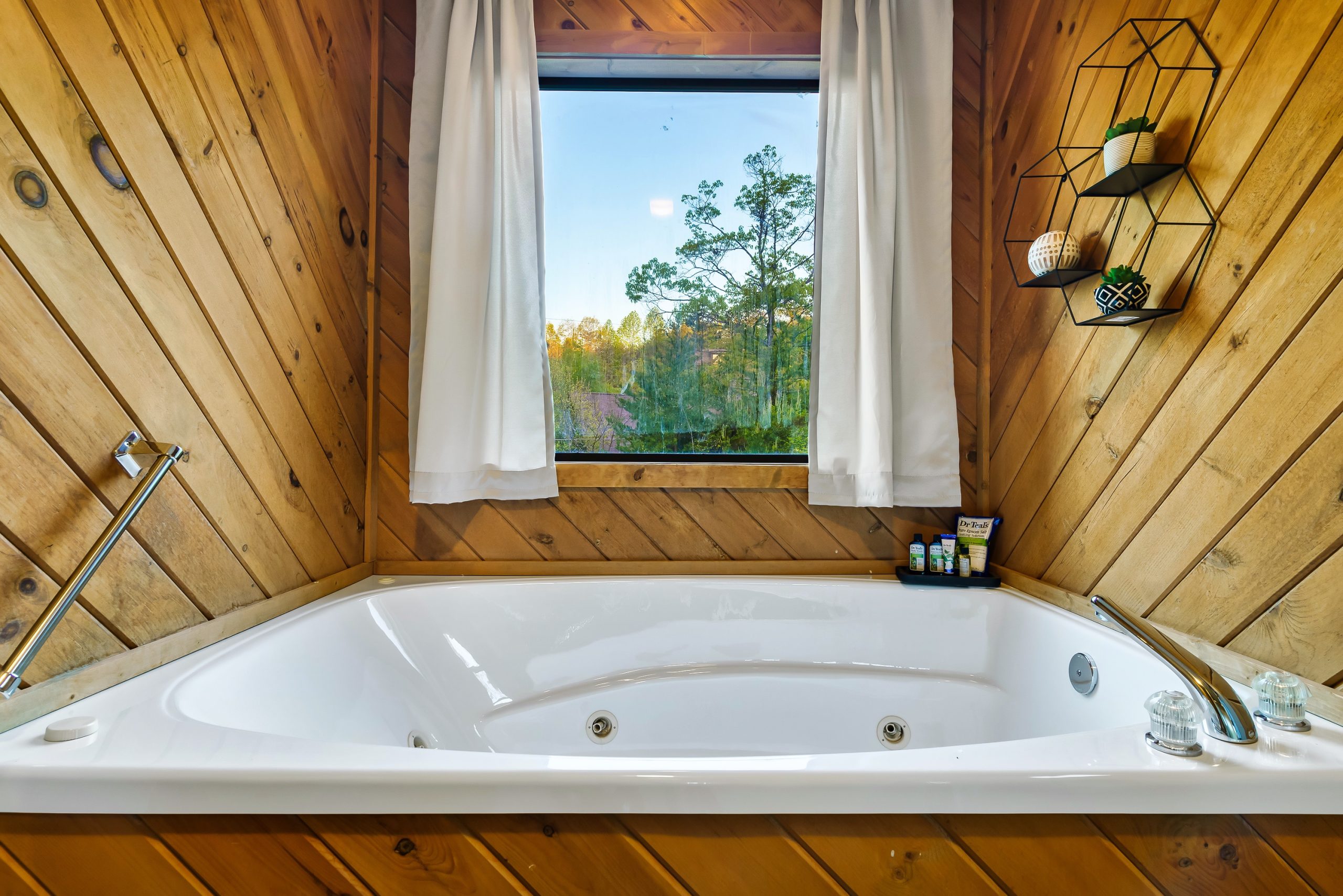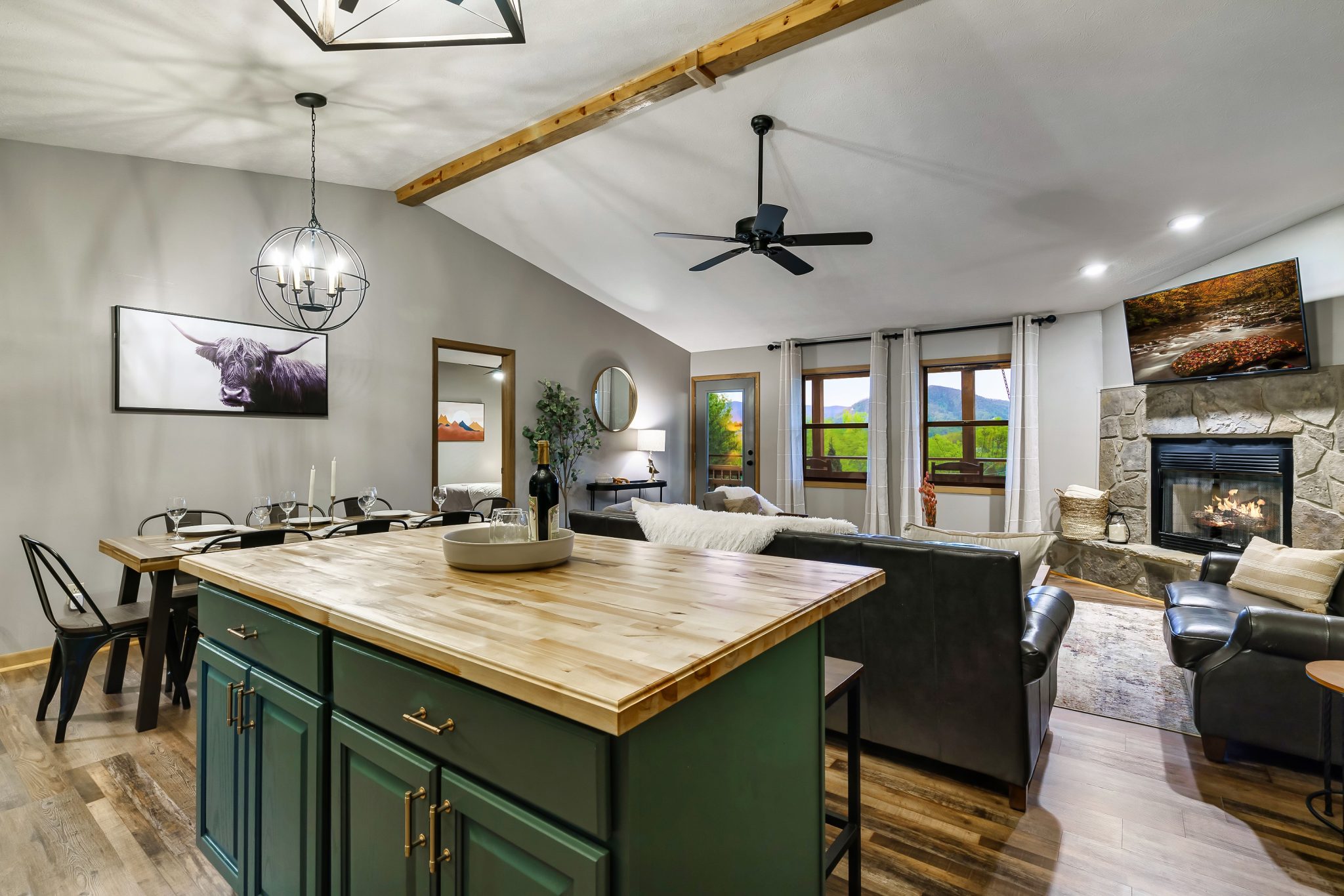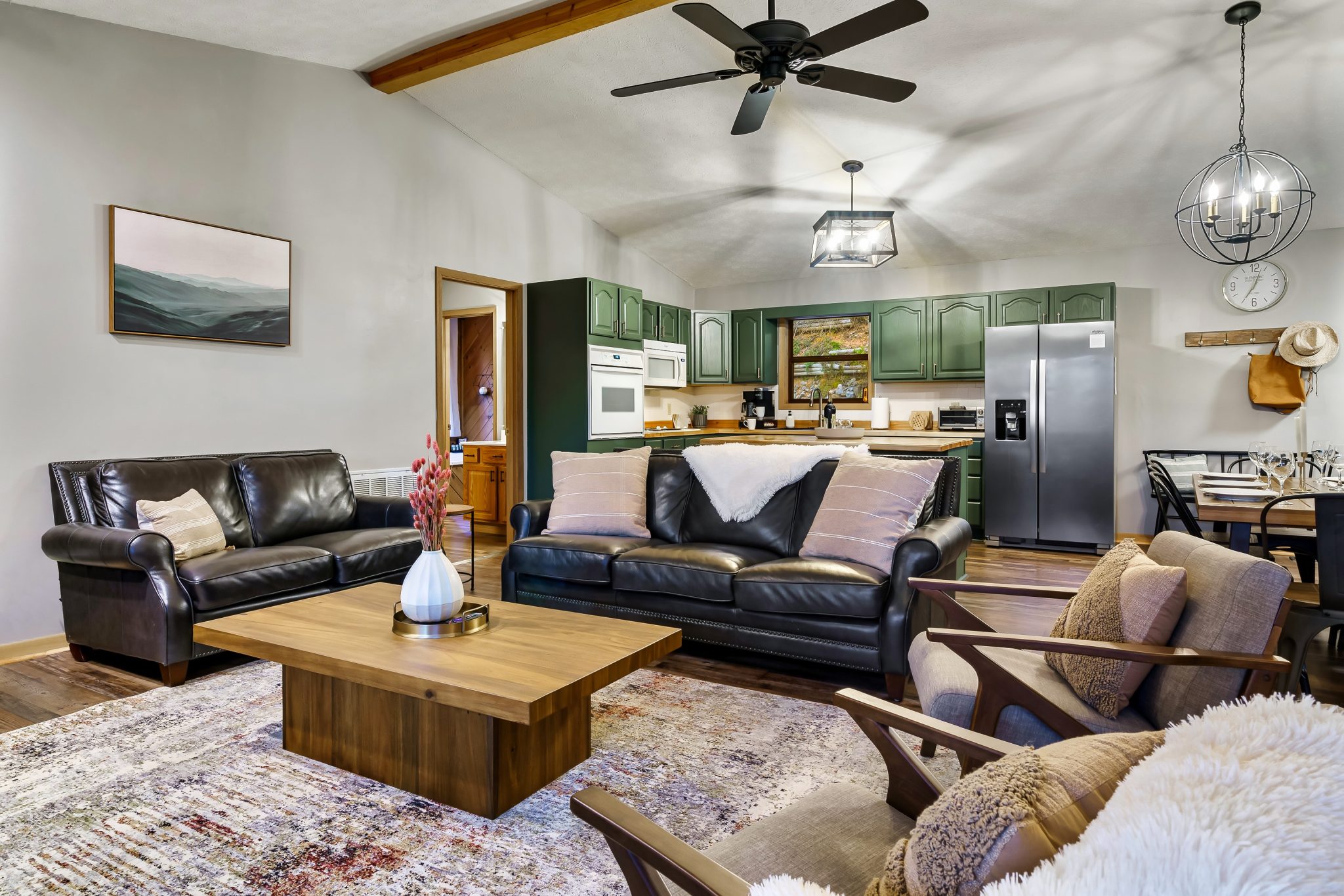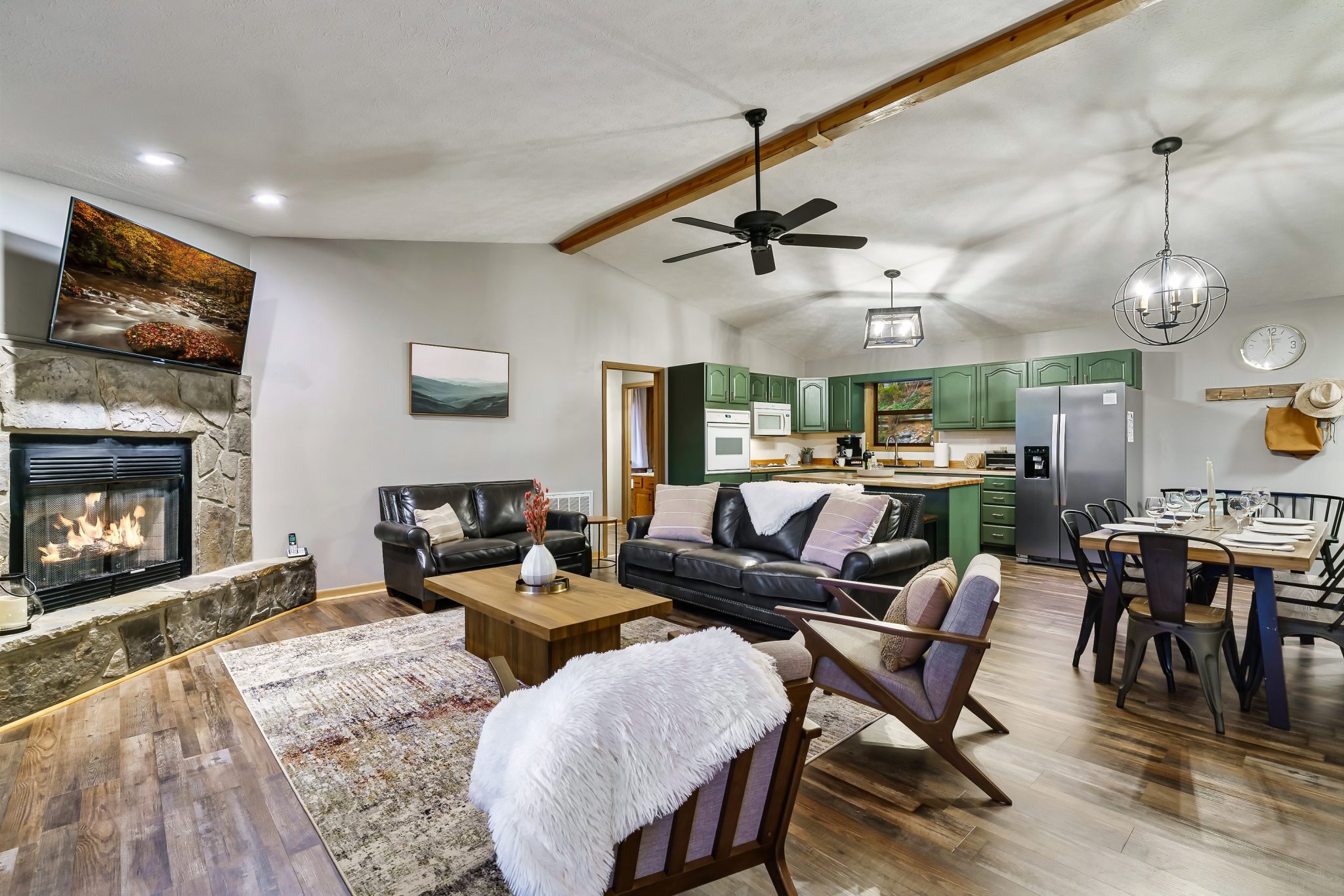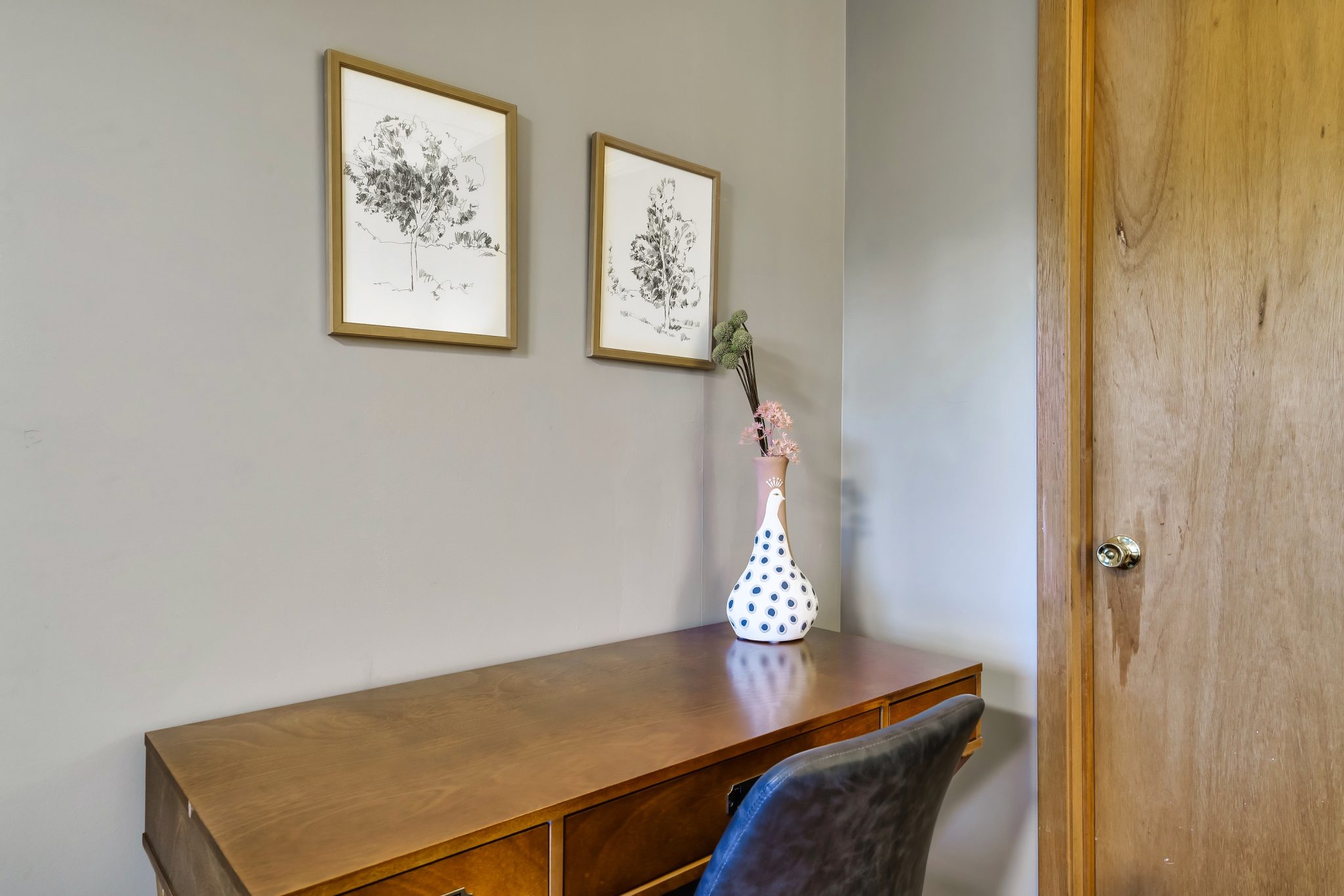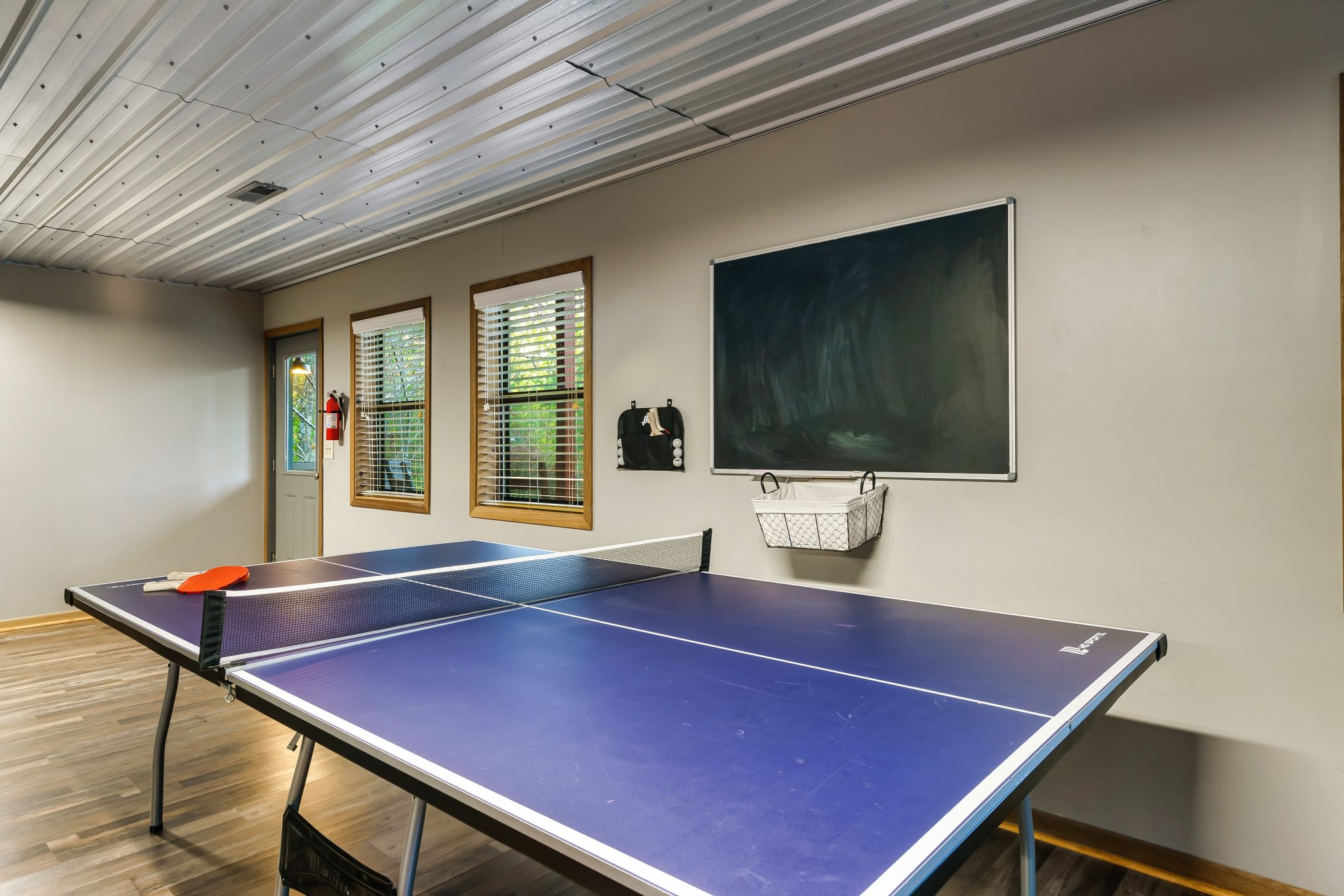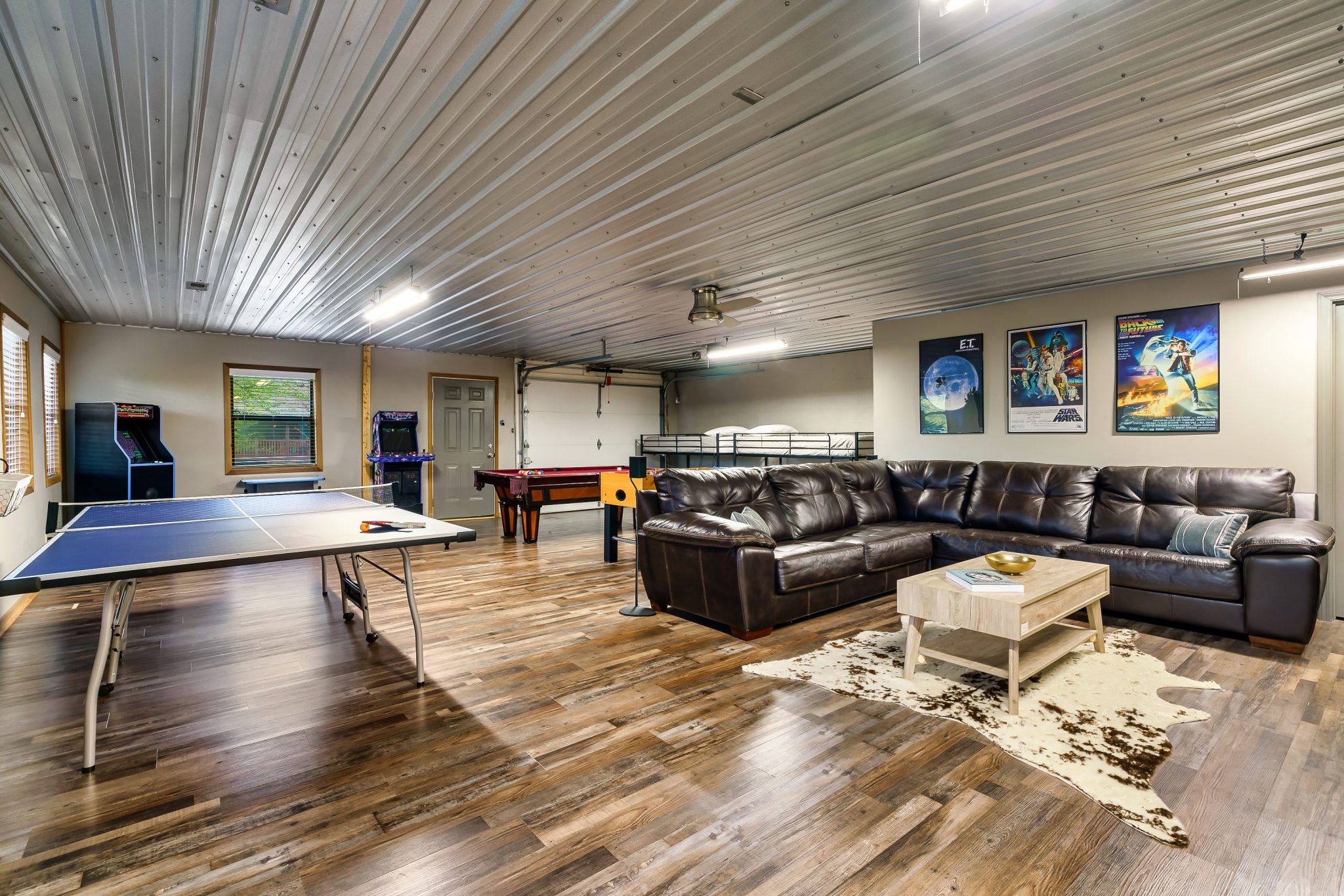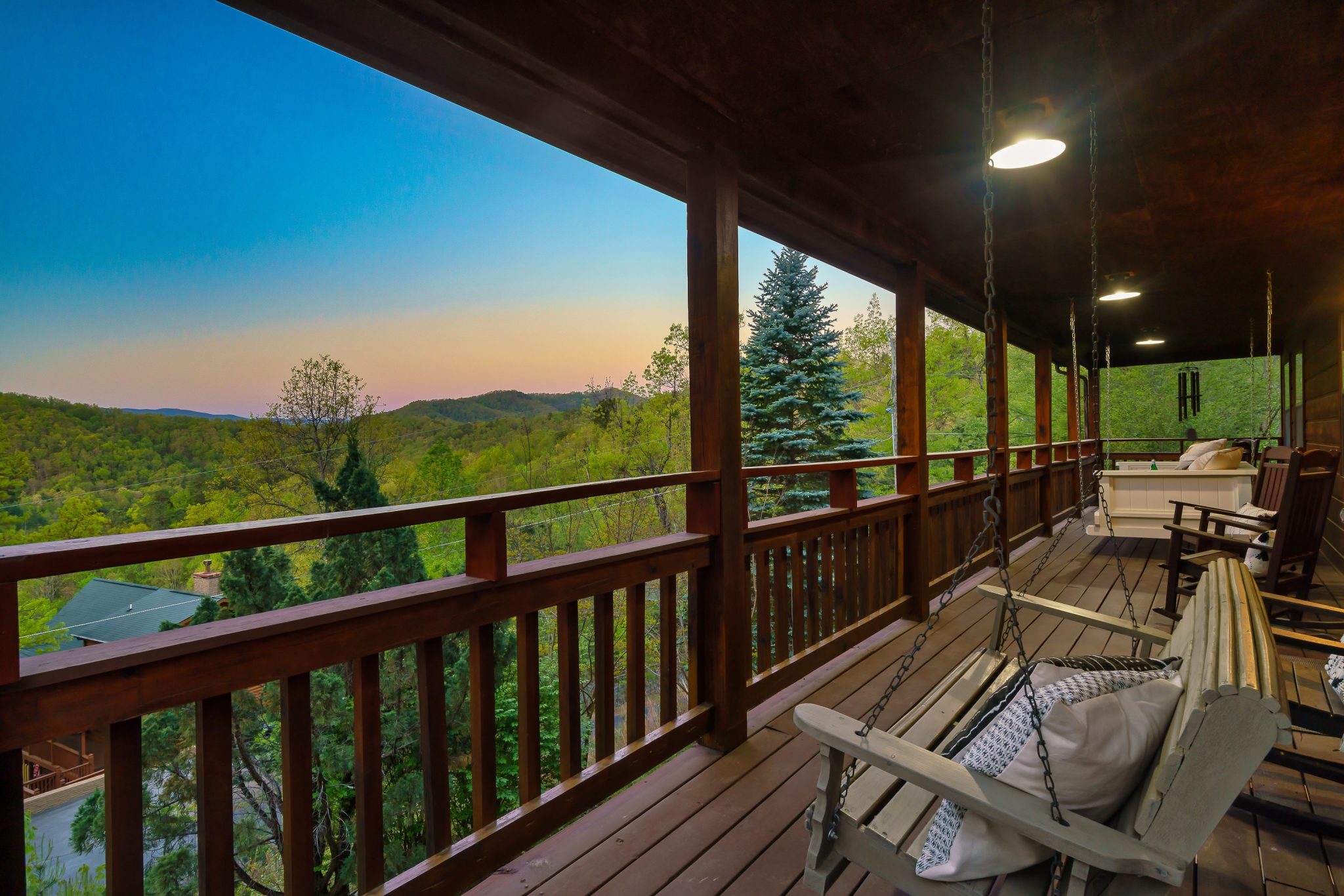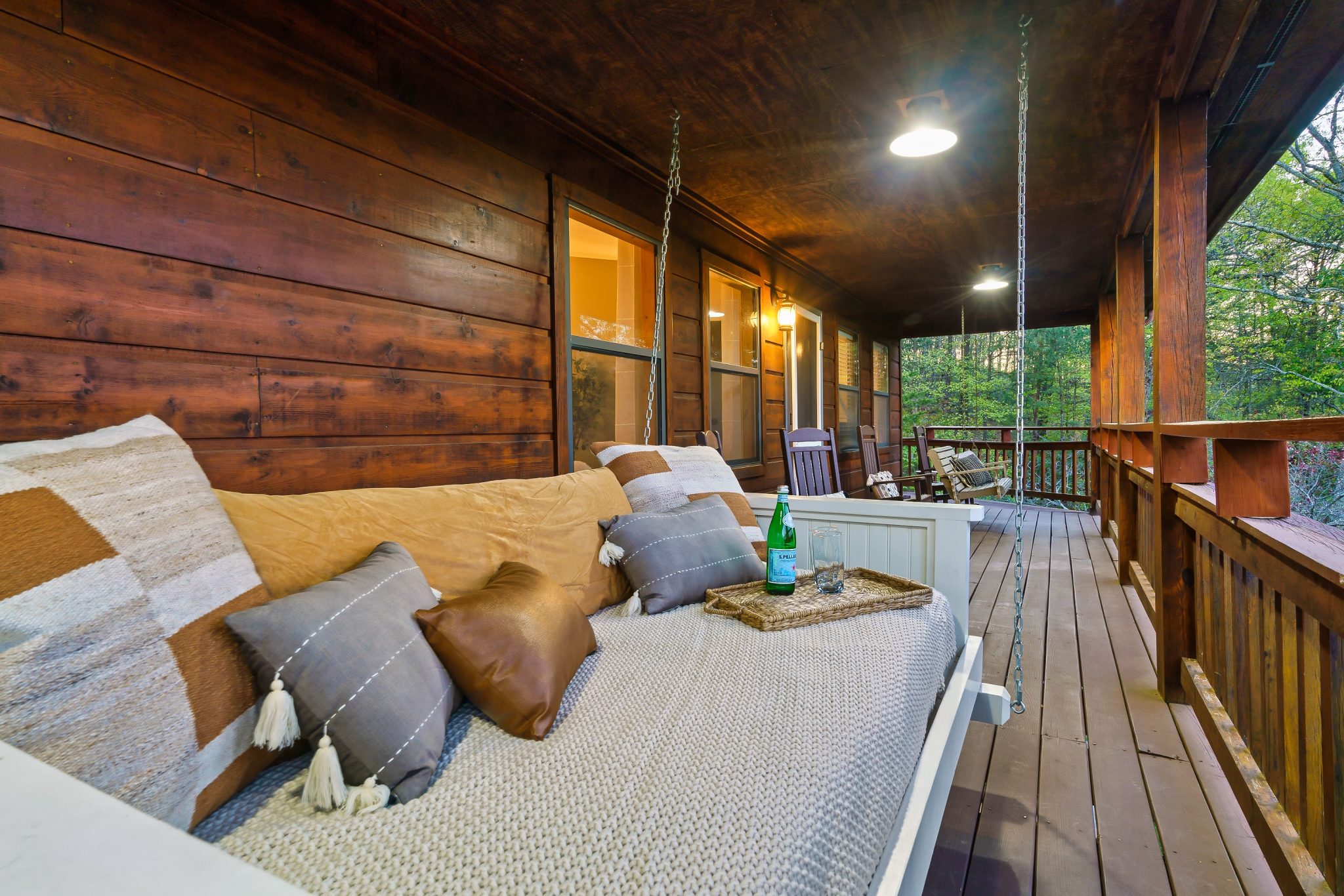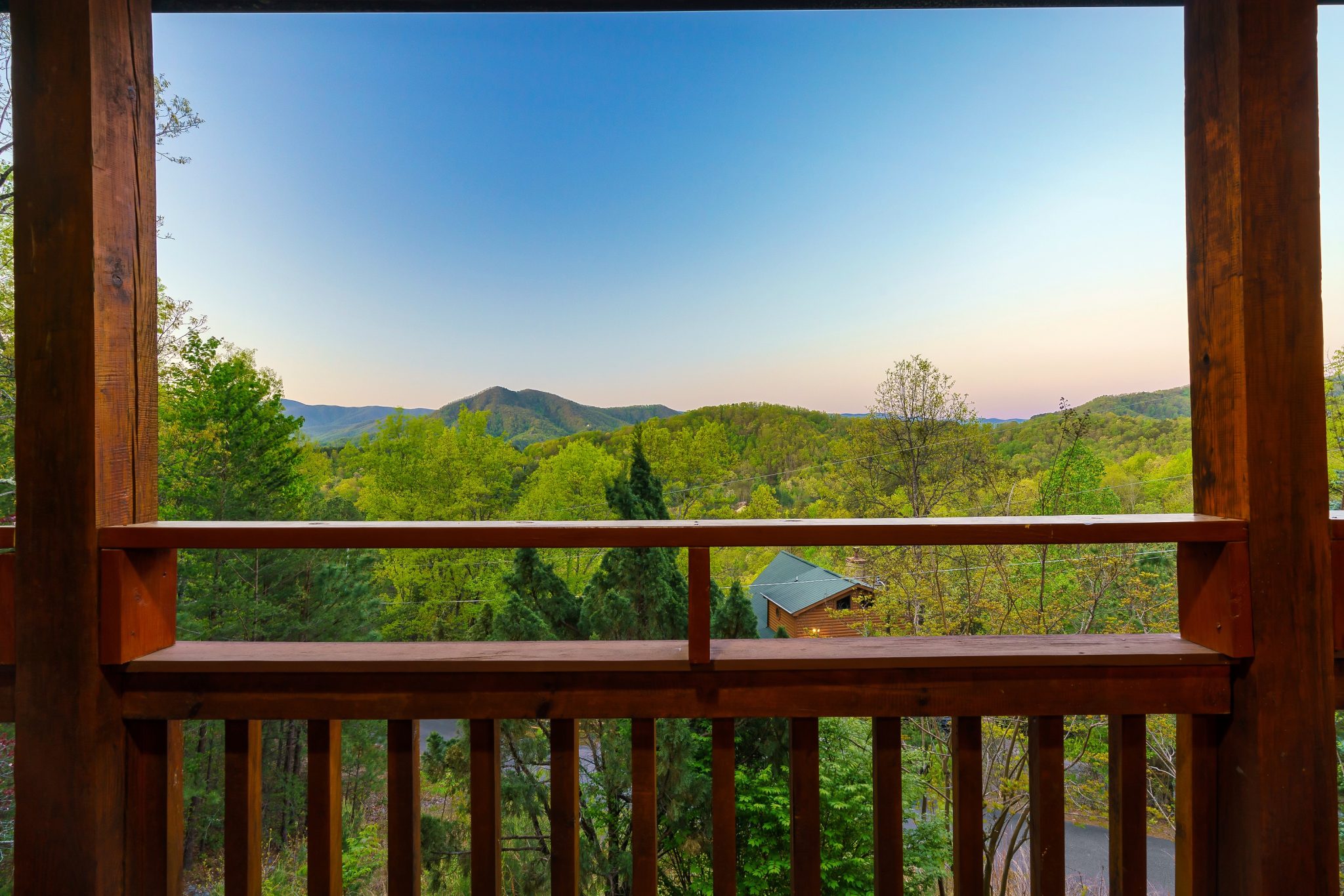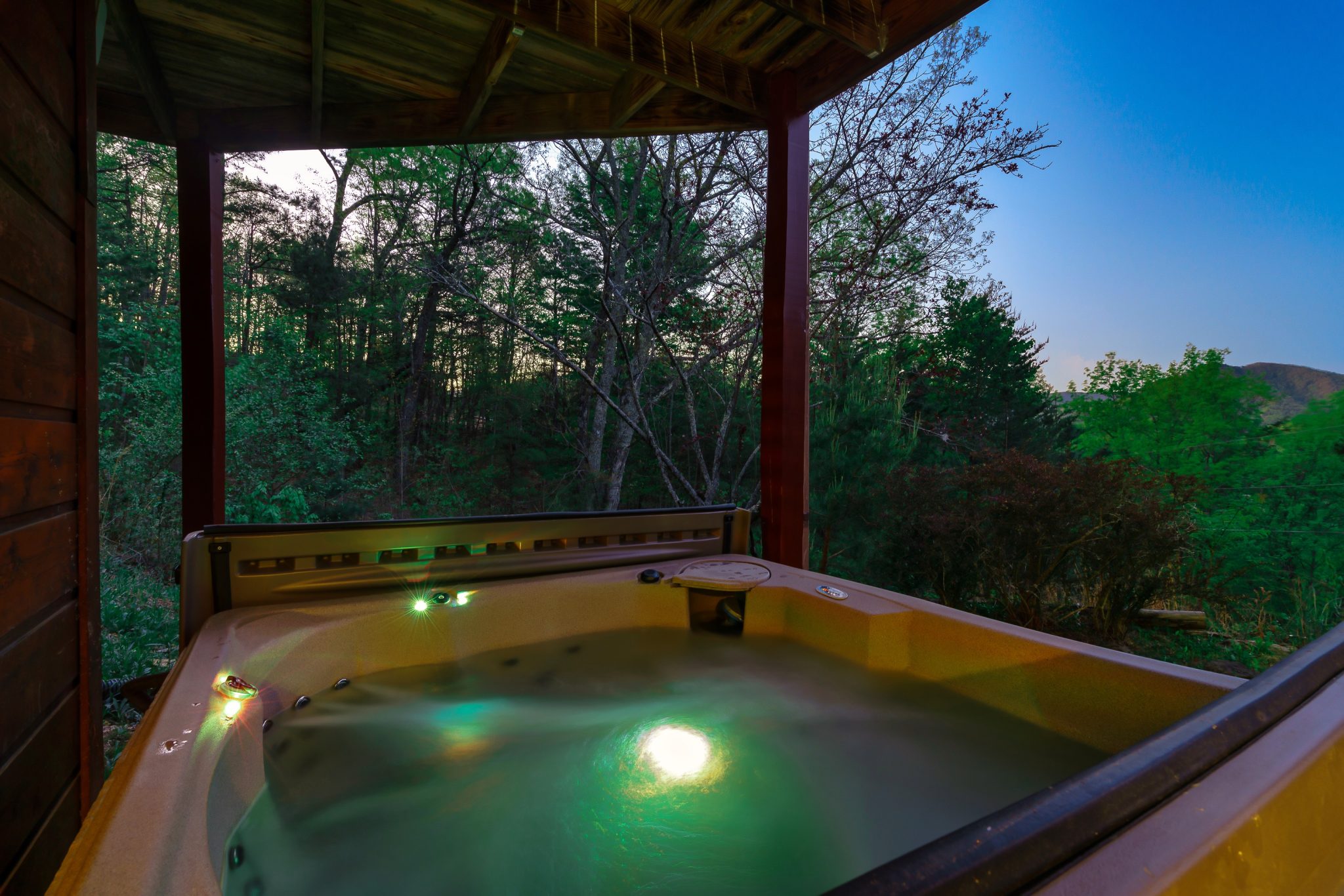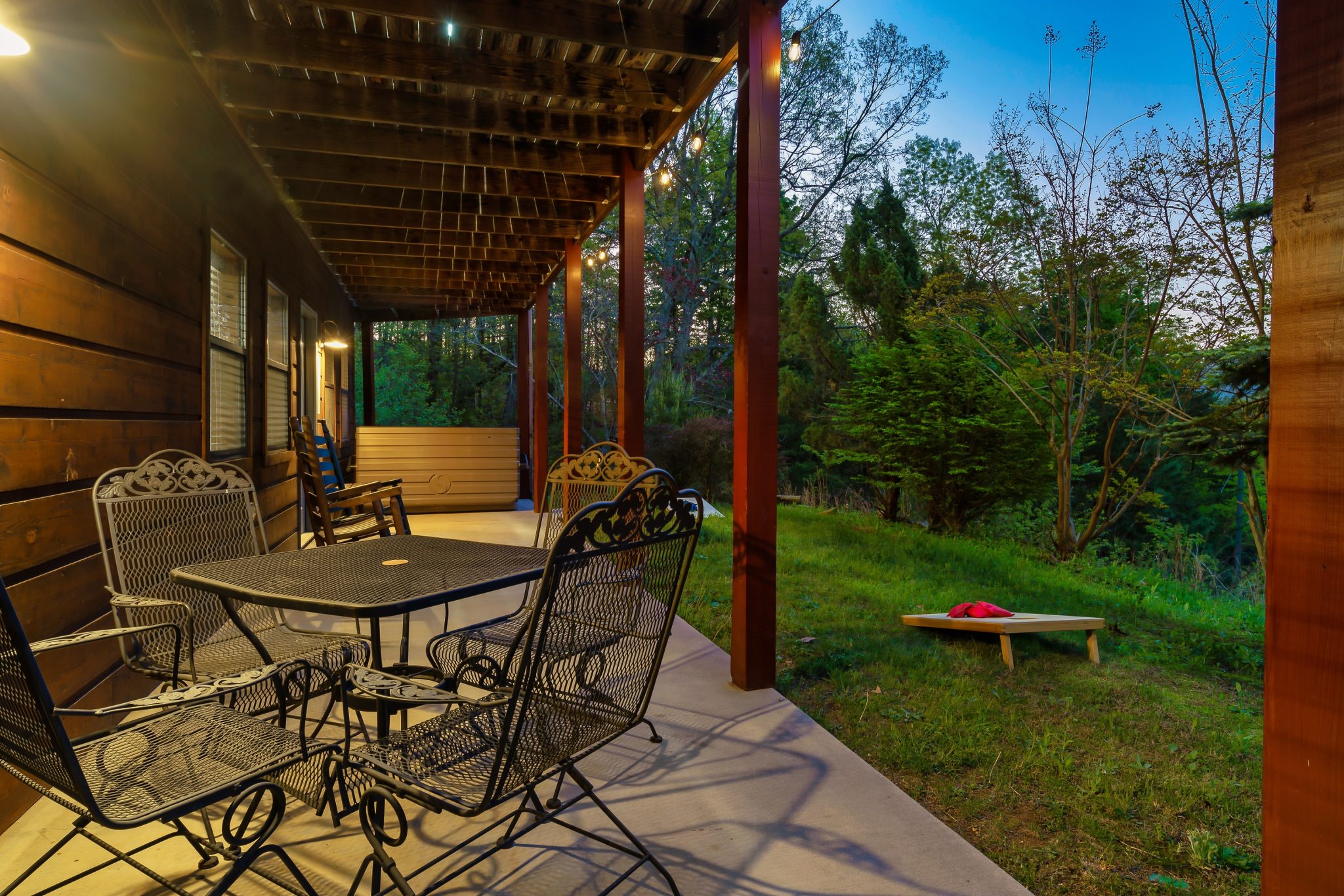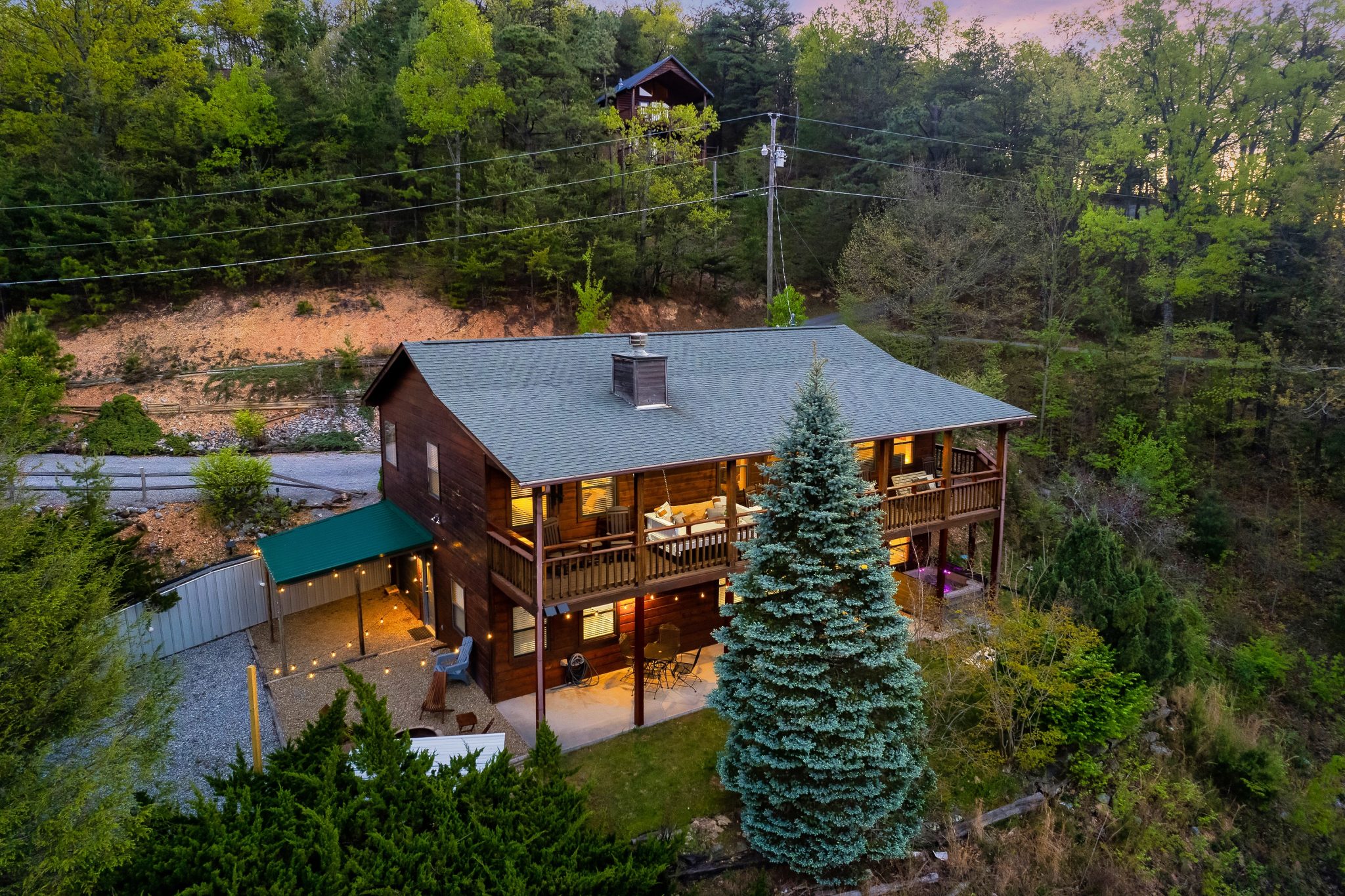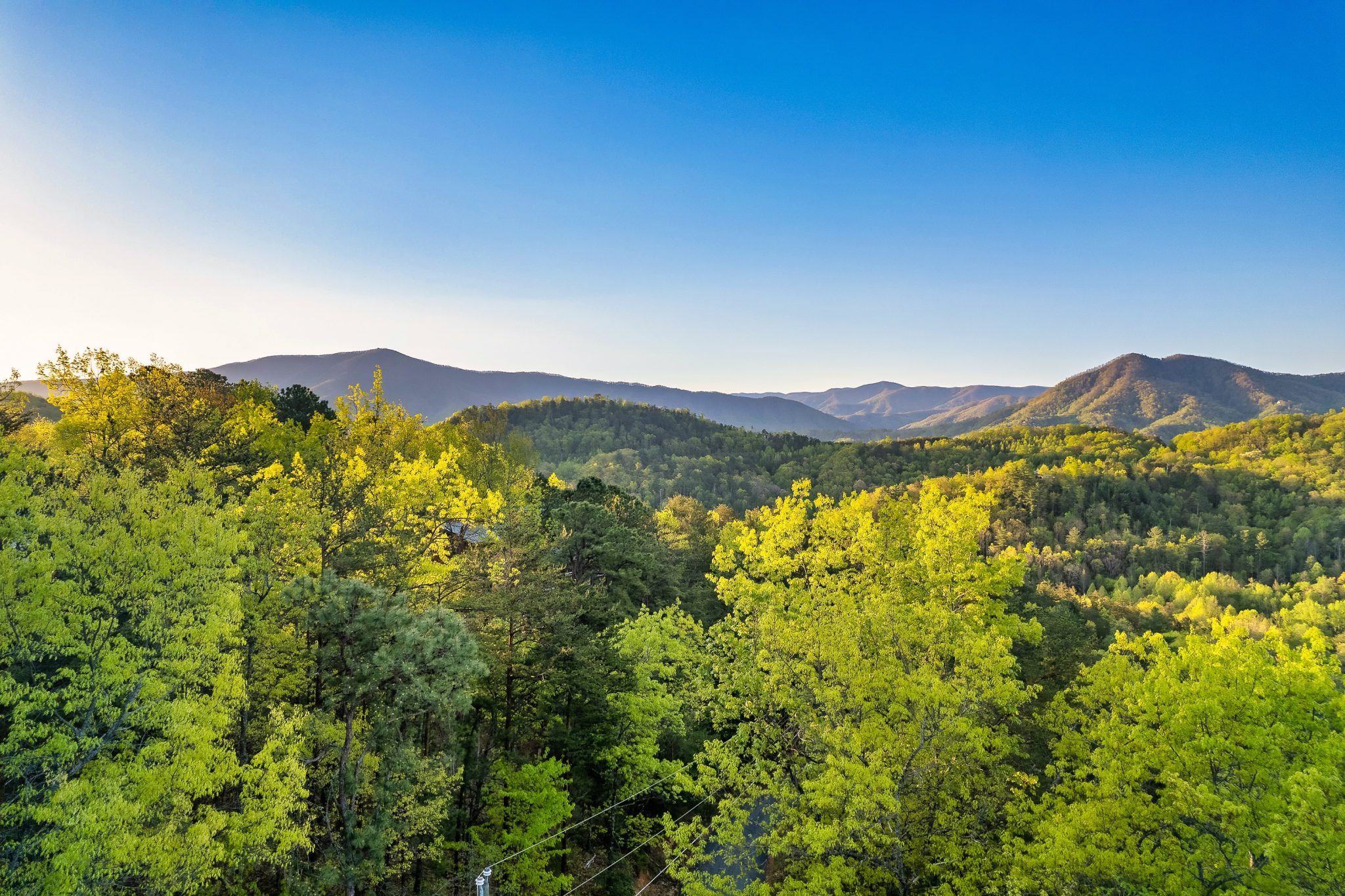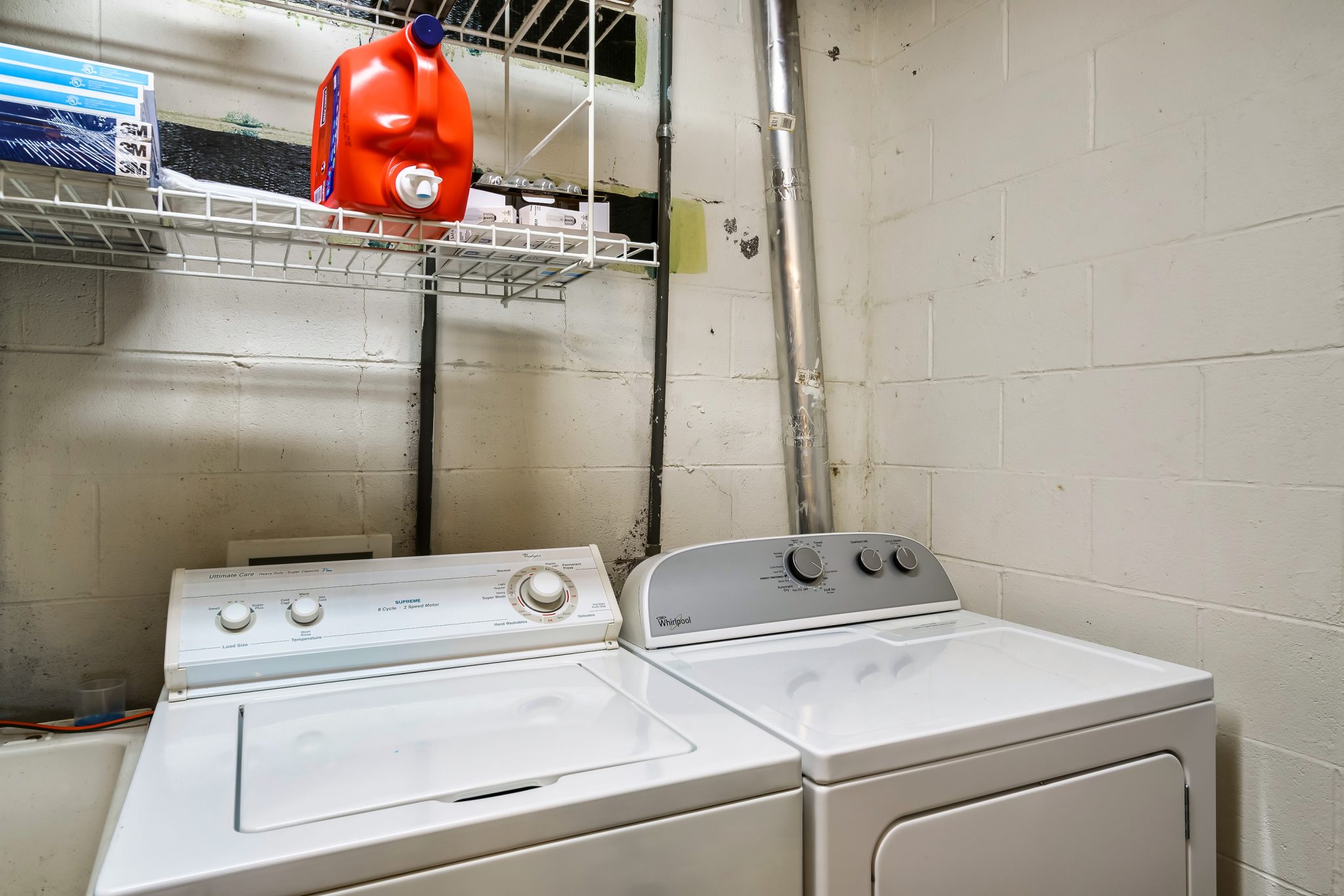 Claim your Smoky Mountains experience
Choose your dates and party size for a quote. We guarantee your booking through our Rental Agreement contract, so you can secure your dates with full confidence that the cabin will be ready on the day of your arrival.
Ask any questions: (865) 236-1712

Book Now: This goes to our secure portal to review your info and confirm booking.
Send Inquiry: If you're not quite ready to book, you can send an inquiry with any questions.
Enjoy our thoughtfully designed amenities
The Space
Nestled in the heart of the breathtaking Smoky Mountains, our family cabin offers a serene escape where nature's beauty meets modern comfort. Whether you're seeking a peaceful retreat or an adventurous getaway, our cabin provides the perfect home base for your Smoky Mountains experience.
Step into our spacious and meticulously designed lodge, where rustic charm blends seamlessly with contemporary amenities. The open-concept living area is an inviting space to gather with loved ones, featuring a cozy stone fireplace and big windows that frame spectacular mountain views. Sink into plush sofas and unwind while enjoying your favorite shows on the 5 large flat-screen TVs throughout.
Bedrooms:
With comfortable sleeping arrangements for up to 10 guests, our cabin ensures a restful night's sleep after your mountain explorations. Choose amongst the 2 master suites with a luxurious king-sized bed, a queen bedroom, and two sets of bunk beds that's perfect for the young adventurers in your group.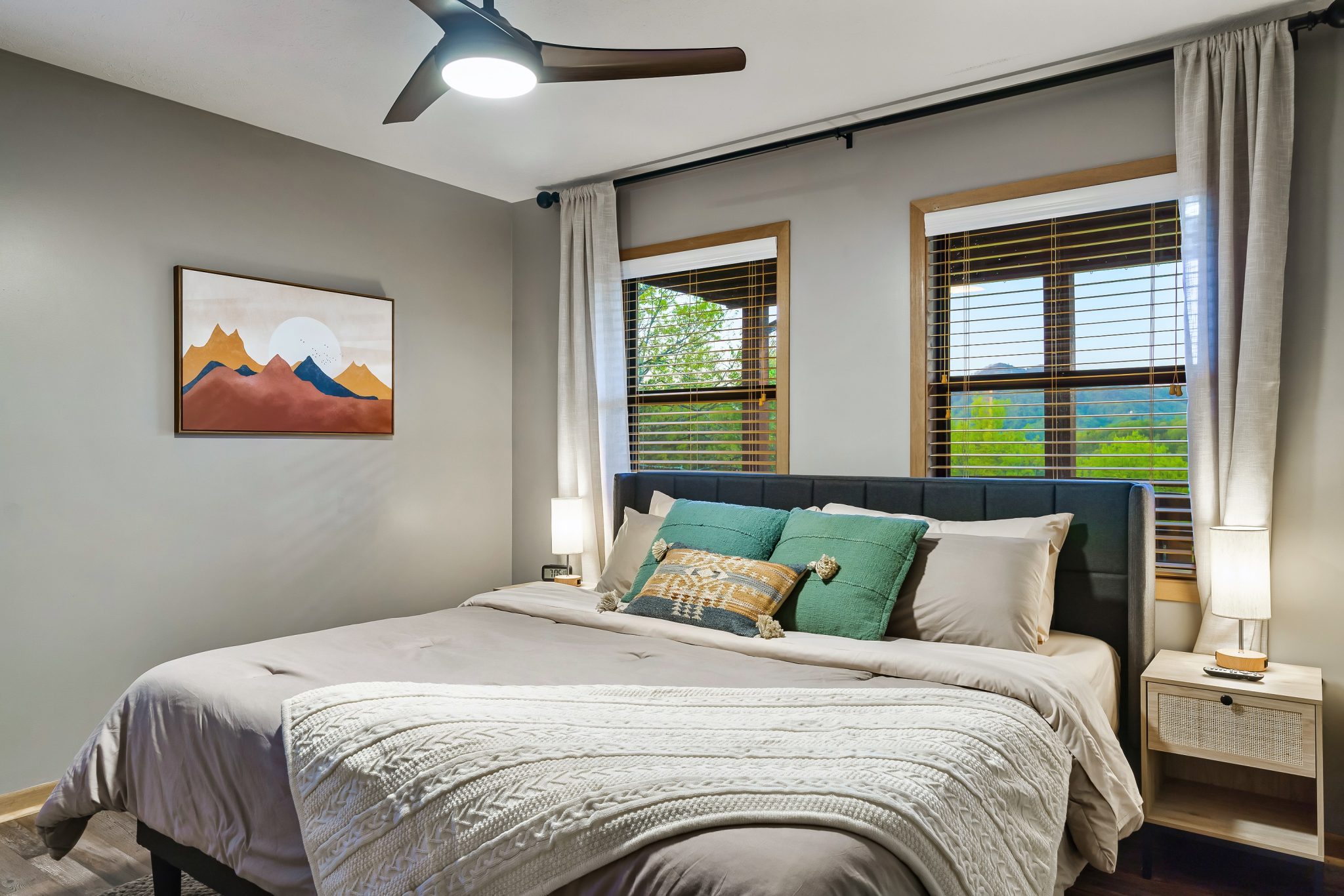 Kitchen and Dining:
The fully equipped and newly remodeled kitchen boasts modern appliances and ample counter space for whipping up delicious meals. Enjoy your culinary creations in the elegant dining area with seating for everyone, or take your meals outside to the expansive deck and dine amidst the fresh mountain air.
Outdoor Oasis:
Our cabin truly shines with its outdoor offerings. Step onto the deck and immerse yourself in the tranquil surroundings as you take in panoramic mountain vistas. Fire up the charcoal grill for a BBQ, sink into the bubbling hot tub to soak away your cares, or roast s'mores at our fire pit while marveling at the starlit sky. You may even spot a mama bear and her cubs during your stay.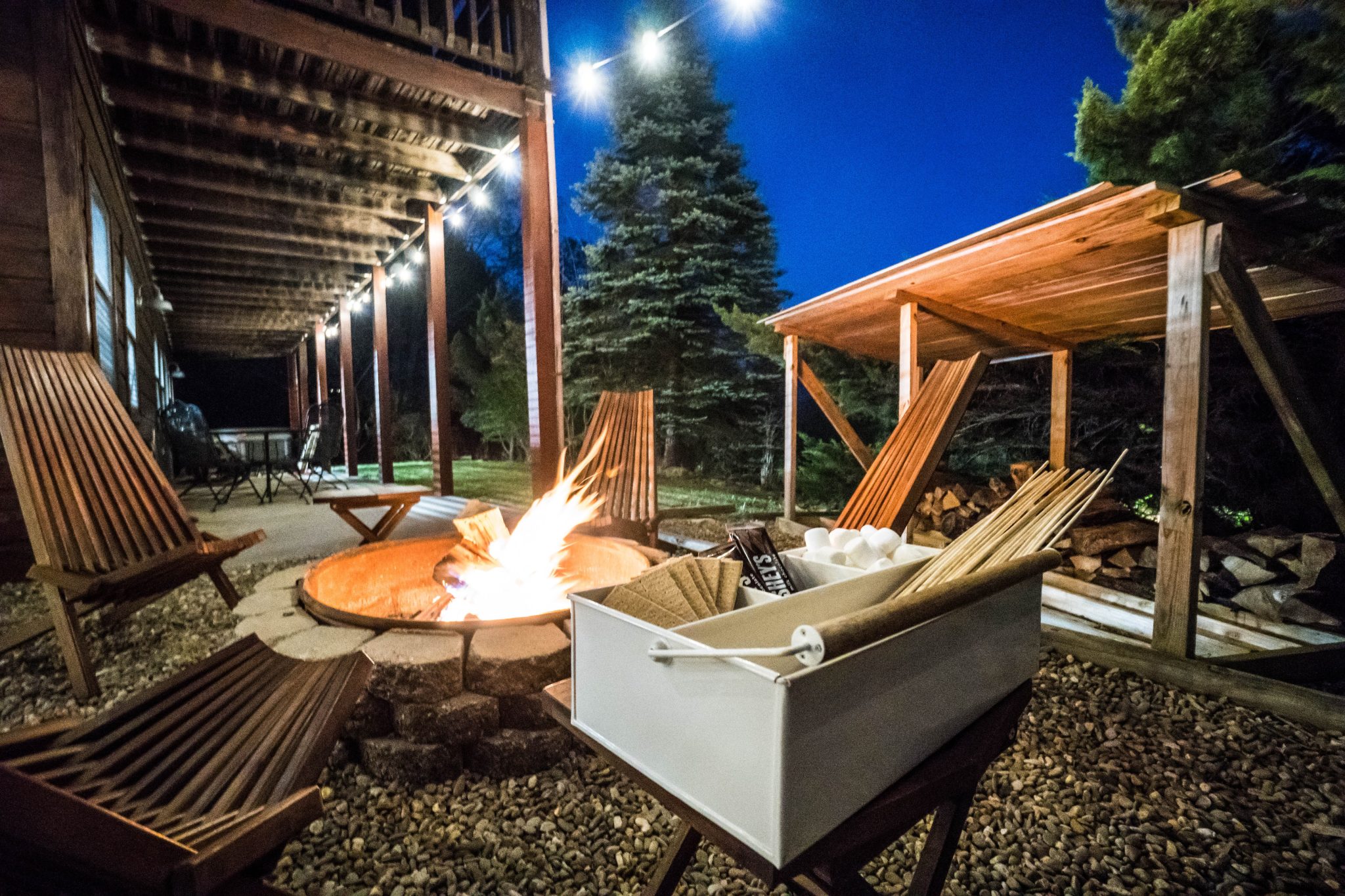 Local Adventures:
10min from the park, venture beyond the lodge and discover the wonders of the Smoky Mountains. Hike scenic trails, explore cascading waterfalls, or try your hand at fly fishing in nearby streams. For those seeking a touch of civilization, the charming town center is a short drive away, offering delightful shops, restaurants, and cultural experiences.
Amenities:
We've thoughtfully equipped our lodge with all the comforts of home. Enjoy amenities like high-speed Wi-Fi, a washer and dryer, and ample front-to-back parking. Our cabin is family-friendly and includes a toy/book basket for the little ones. The massive game room is equipped with 3 arcade games (including the new NFL Blitz), ping pong table, foosball, and pool. We also have a dedicated movie space and popcorn machine for a cinematic experience.
6min down the road we offer free guest access to our community pool (Open May – October) that offers swimming, a deli, and catch-and-release fishing pond.
Guest Access & Safety:
A unique door code will be sent to you 24 hours before you arrive, as well as address and driving instructions. We ask all guests to sign a Rental Agreement before giving door code access. We have 2 exterior Ring cameras actively recording, one at the front door and one at the lower driveway for our guest safety and security of the property. Ring cameras are activated by motion and records audio and video anytime motion is detected. These recordings are saved and can be reviewed and shared with the booking platform. If we believe there is a security concern or that house rules are being violated, we have the ability to access these cameras in real time. Please note that there are bears and wildlife in the area, and there's a good chance of seeing bears during your stay. We provide some brochures and bear whistles for your safety, and urge you to keep your car locked and all food inside the cabin with doors closed.
Cabin Rules:
We go to great lengths into making this cabin and your experience exceptional. We ask that you please adhere to our cabin rules, otherwise you will be asked to leave without a refund.
NO SMOKING or vaping in the cabin or near windows/doors.
No parties allowed.
No pets. Service animals are allowed if communicated to the host and approved in advance.
The guest booking must be 25+, with a max capacity of 10 guests total.
No illegal substances or items allowed on the premises.
Please respect the noise curfew between 10pm and 7am.
Please respect check in/out times. Unfortunately we cannot accommodate early check-ins, since we need time to ensure our cabin is clean for you.
Cabin is on a well system for water, so please do not leave water running in excess. The hot tub water gets changed frequently but may have a little bit of murkiness due to some iron in the water, but the water is clean.
WiFi/Cell Service:
We have ultra fast WiFi internet (up to 1,000 Mbps) and provide a house phone, since cellular signals are very weak at the cabin (AT&T users don't have service). We strongly recommend you connect to the WiFi and turn on WiFi calling on your mobile device. Please note that service/speeds cannot be guaranteed as the weather or other issues can affect their operation and performance, outside of the hosts control. •
Cabin Access:
To access the good mountain views, a little driving up the paved, but sometimes hilly roads is necessary. We're only 6min off the main Wears Valley Rd. We'll give you the address, plug it into your Maps app and you will will get you there easily. We'll also provide turn-by-turn instructions just in case.
Bears & Wildlife:
Bears and other wild animals can often be spotted in the area. Be sure to leave your car doors locked and keep all food inside the cabin with the doors closed/locked when possible.
---
Also find us on these popular booking sites
Booking through 3rd party platforms are subject to their own platform fees.
---
Here's what past guests had to say…
We're Social! Follow along on our story