As a dedicated family man, you're about to embark on an unforgettable journey into the heart of the Great Smoky Mountains, where hidden fishing gems await you. This ultimate guide will equip you with insider tips on where to find those secret spots for fishing in the Smoky Mountains, what types of fish to target, the best bait to use, and the most exciting fishing techniques to create lasting memories with your family. We've also added a few local fishing shops and license requirements.
Exploring the Pristine Waters
Discover the Smoky Mountains' pristine fishing spots that are perfect for reeling in the big ones:
Little River: This is a popular spot for fly fishing and is home to rainbow and brown trout. The water is crystal clear and offers great opportunities for catching fish.
Oconaluftee River: Found in the Cherokee area, this river is known for its healthy population of rainbow and brown trout. It's easily accessible and offers both fly and spin fishing opportunities.
Deep Creek: This area is known for its variety of fish species, including brook, brown, and rainbow trout. The Deep Creek Trail offers a scenic backdrop for fishing.
Hazel Creek: Accessible by boat or hiking, Hazel Creek offers remote fishing opportunities for those willing to make the trek. It's known for its large brown trout population.
Abrams Creek: This creek is famous for its brook trout population and is a great place for fly fishing. It's easily accessible and offers a picturesque setting.
West Prong of the Little Pigeon River: This river is easily accessible from Gatlinburg and offers a mix of rainbow and brown trout. It's a great spot for both beginners and experienced anglers.
Roaring Fork: This stream is known for its beautiful scenery and offers a chance to catch brook, rainbow, and brown trout.
Cataloochee Creek: This creek is located in the Cataloochee Valley and offers opportunities to catch brook trout in a serene setting.
Fontana Lake: If you're interested in lake fishing, Fontana Lake provides opportunities for catching smallmouth bass, largemouth bass, walleye, and more.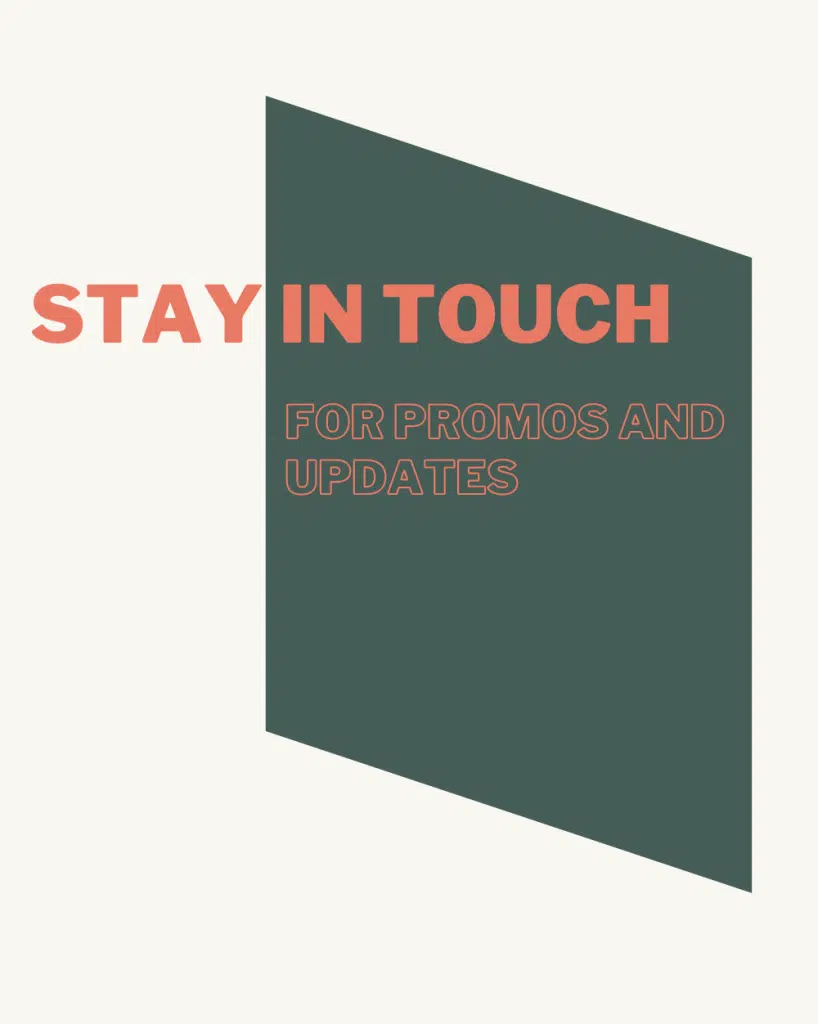 Fishing Variety
There is an array of fish species that call the Smoky Mountains home, most commonly:
Rainbow Trout: Abundant and eager to bite, they're perfect for beginners.
Brown Trout: Known for their elusive nature, these challenge more experienced anglers.
Brook Trout: Discover these colorful gems in cold, clear mountain streams.
Best Bait and Lures:
Equip yourselves with the right tools to entice the fish. We always recommend checking with a local shop for the best bait, flies and lures that's right for the time of year.
Live Worms: A universal favorite for trout.
Artificial Flies: Ideal for fly fishing; try different patterns to see what works best. Always recommend you check with a local shop
Spinners and Lures: Great for attracting aggressive trout.
Fishing Techniques
You'll find a variety of techniques will be effective for catching fish.
Fly Fishing: Engage in a classic angling method that requires skill and precision.
Spin Fishing: Cast spinners or lures for a more action-packed approach.
Bait Fishing: Simple and effective, especially for beginners.
Preparing for Success
Before you set out, remember these important tips:
Obtain Fishing Licenses: Ensure you and your boys are properly licensed.
Check Regulations: Stay updated on fishing regulations in the area.
Gear Up: Pack essentials like fishing rods, lines, hooks, pliers, and sunscreen.
Dress Appropriately: Wear comfortable clothing and sturdy footwear for hiking.
Embrace the Experience
More than just fishing, relish the moments spent in nature with your family:
Capture Memories: Bring a camera to immortalize your adventures.
Wildlife Spotting: Keep an eye out for local animals, enhancing the experience.
Teach and Learn: Pass on fishing wisdom and learn together.
---
Still looking for the perfect family cabin in the Smoky Mountains?
Look no further, and book your stay with us!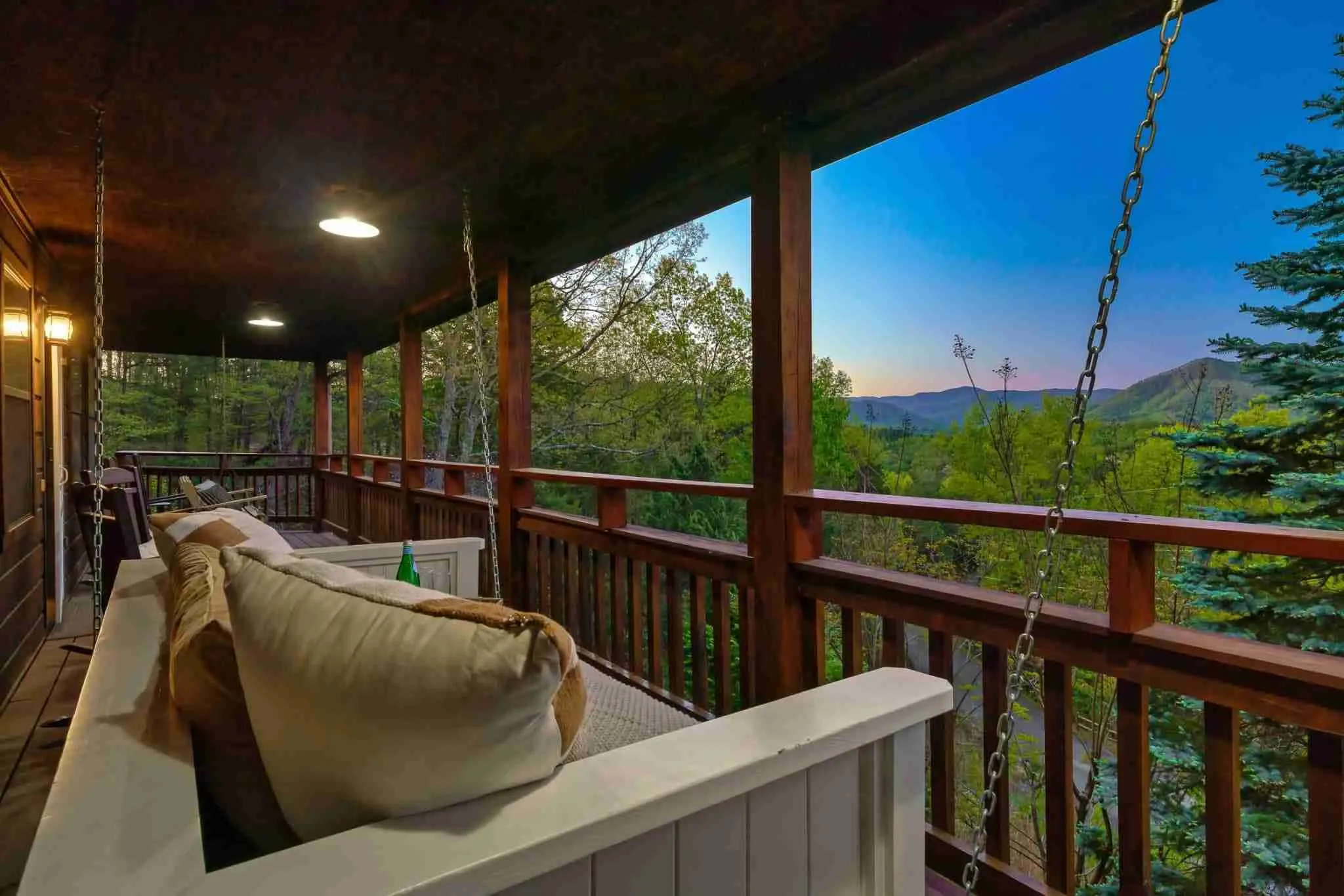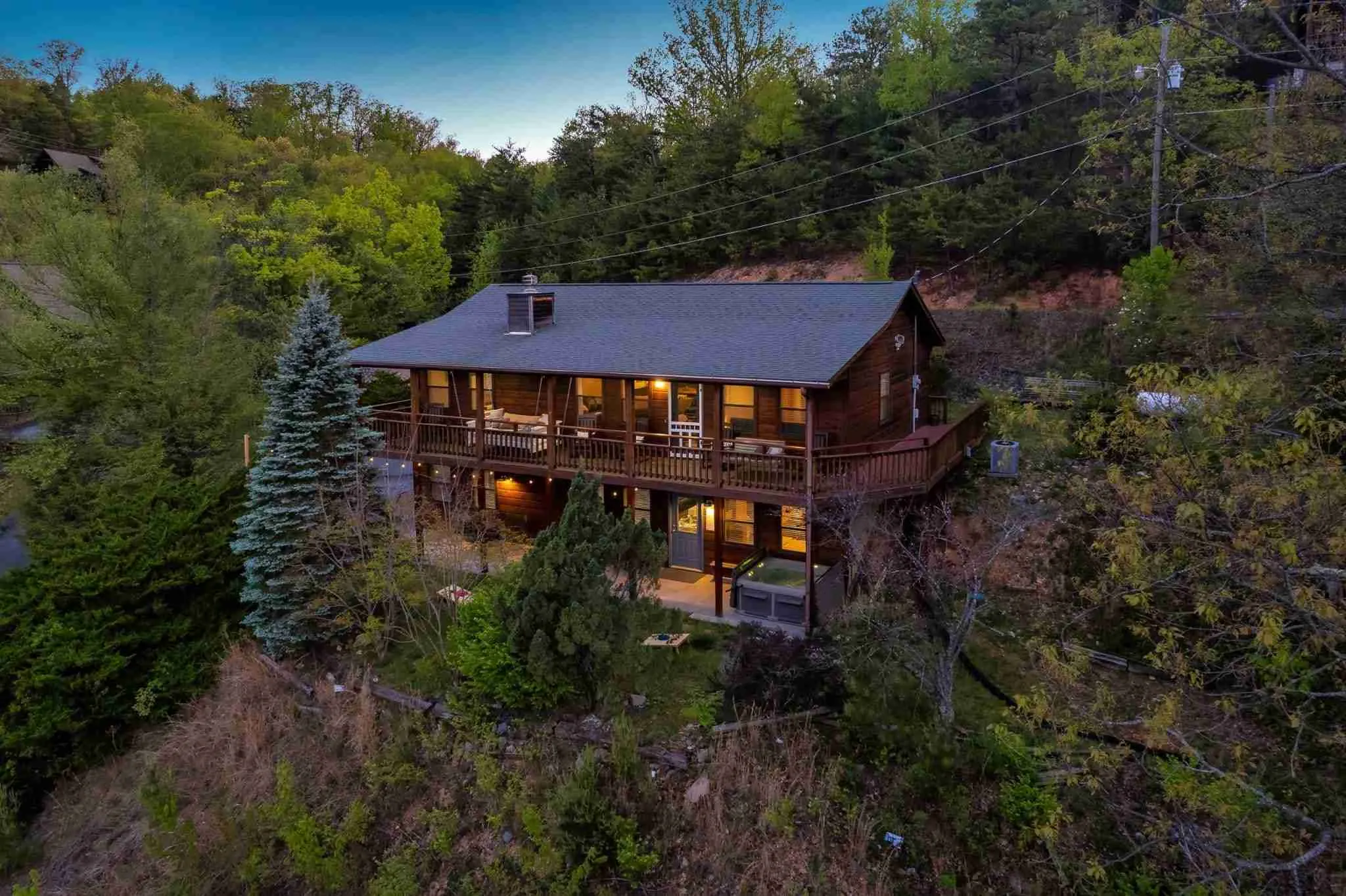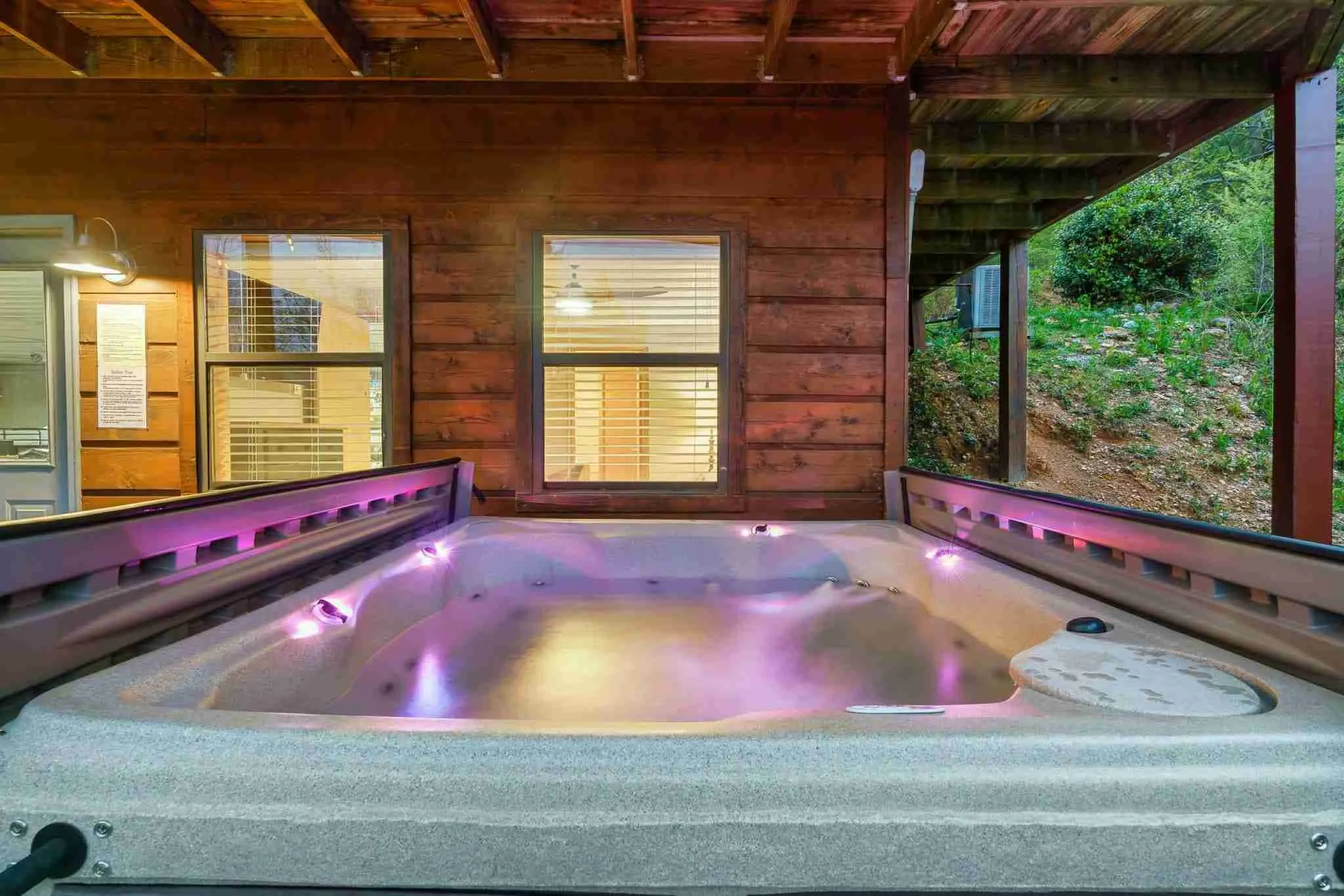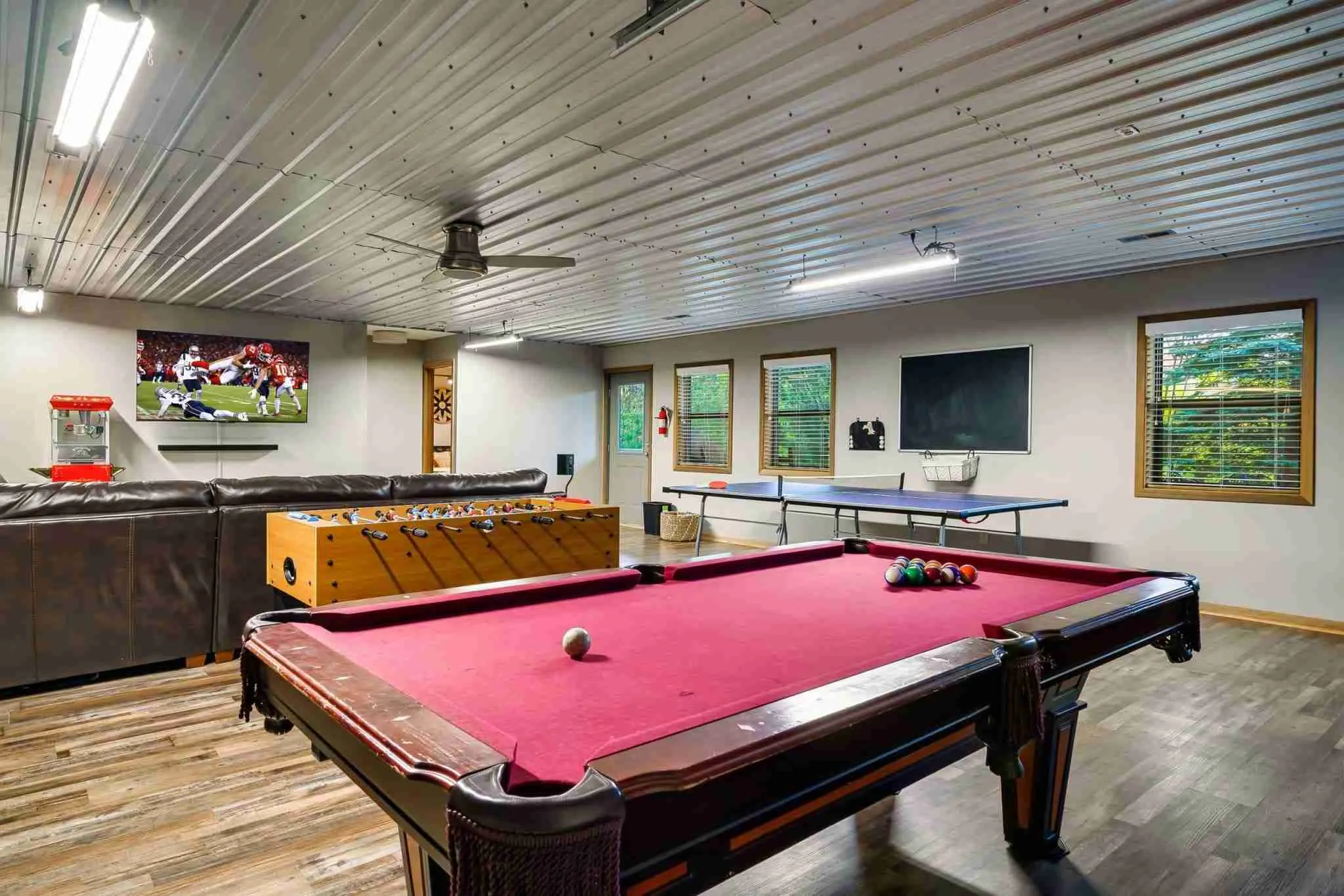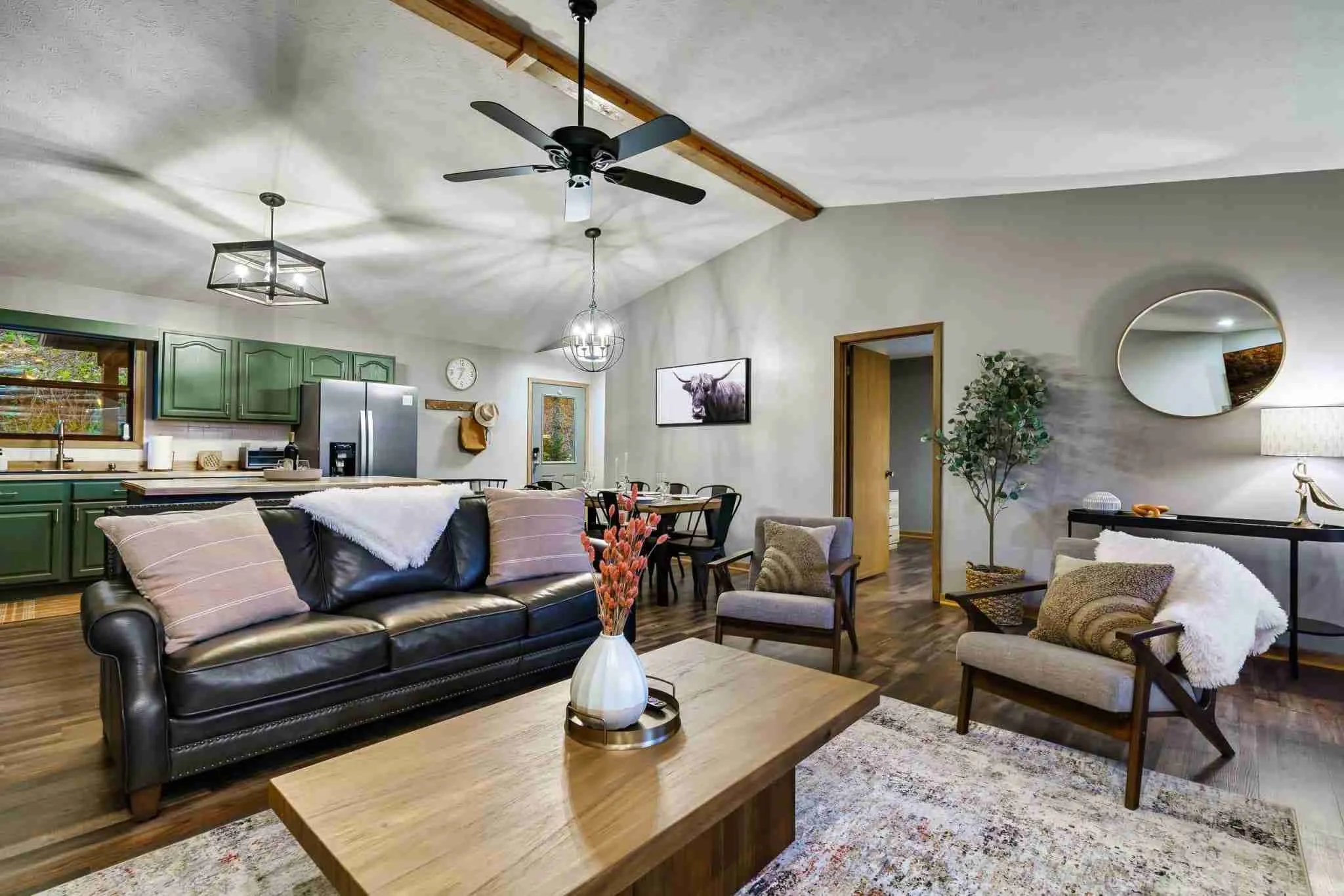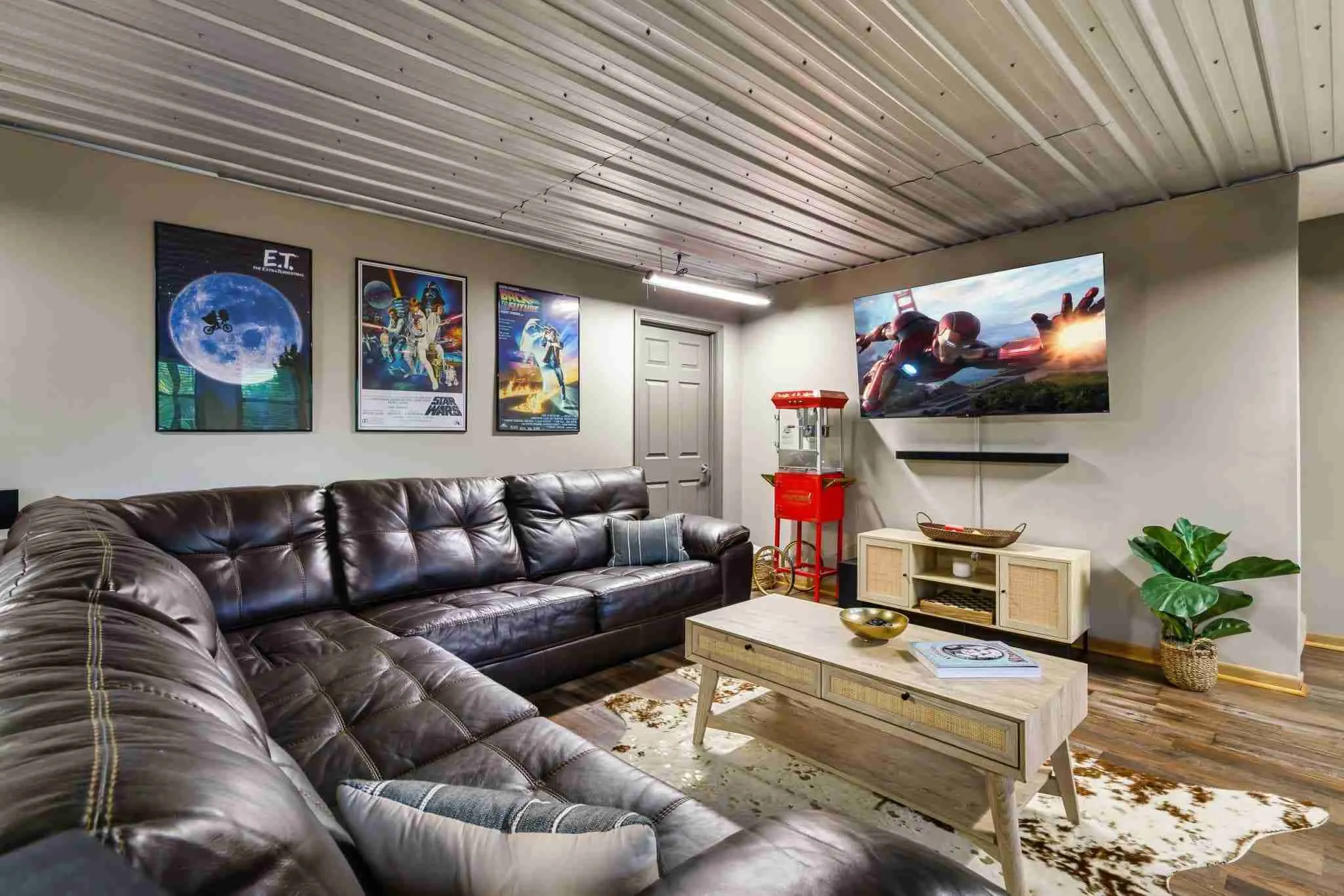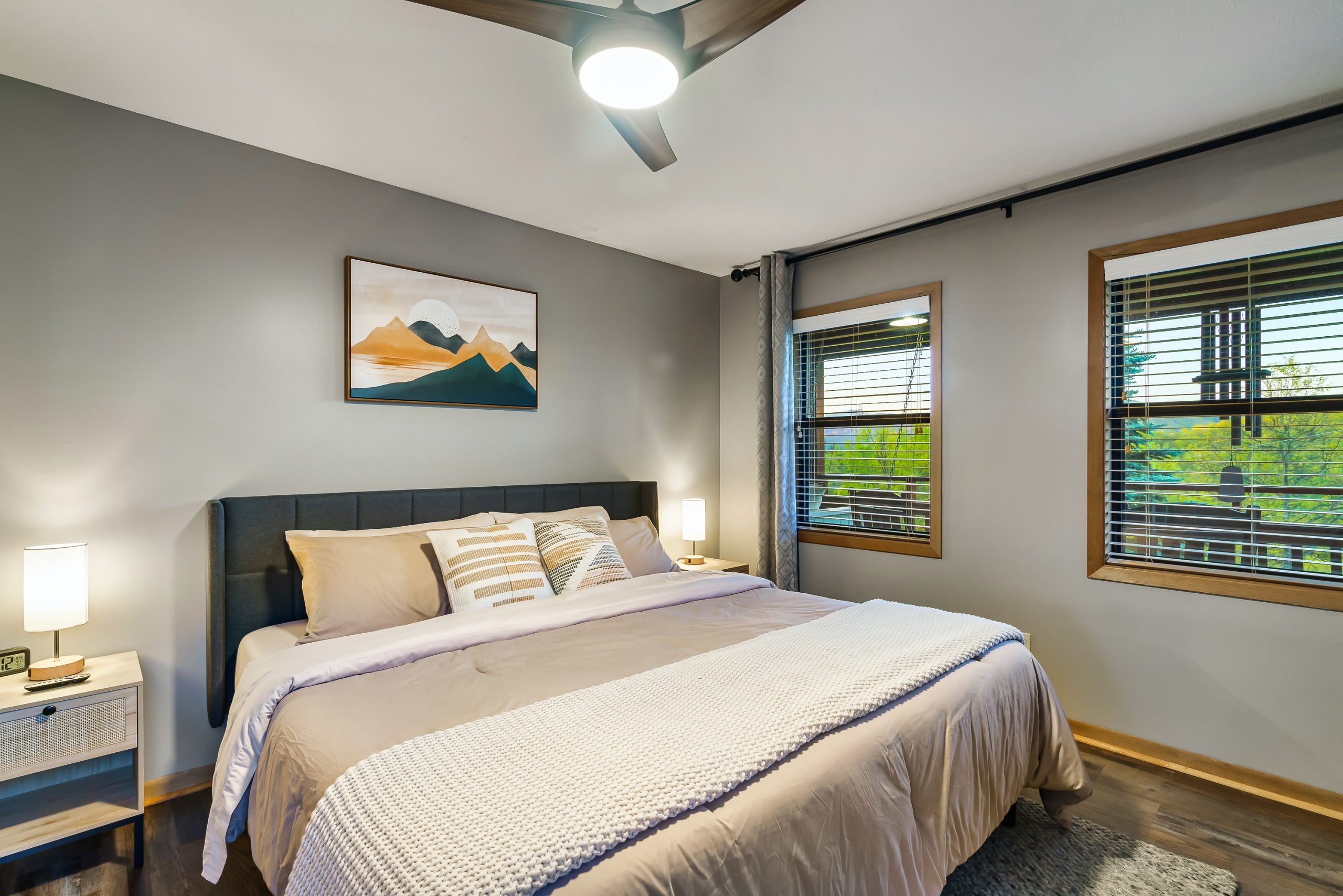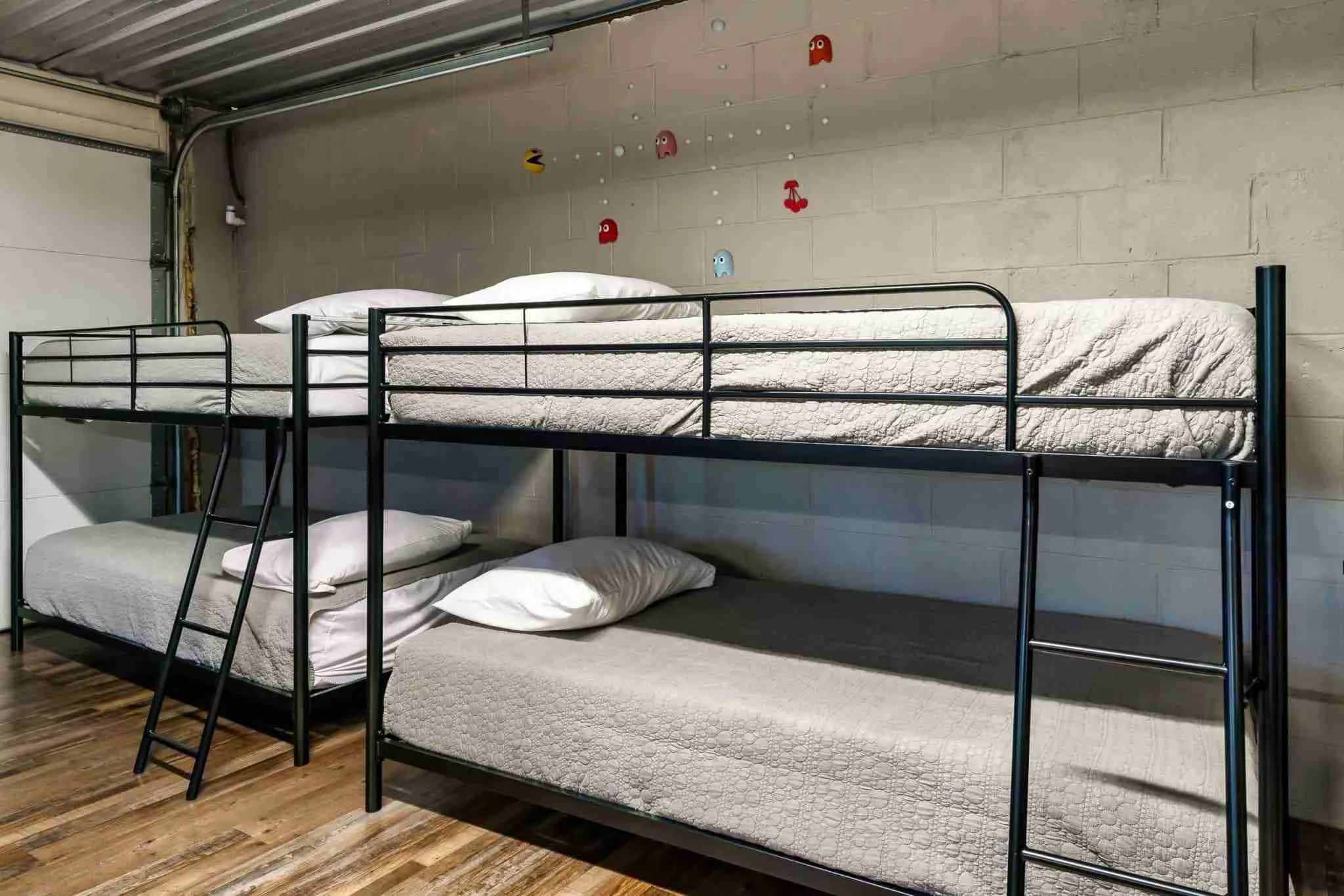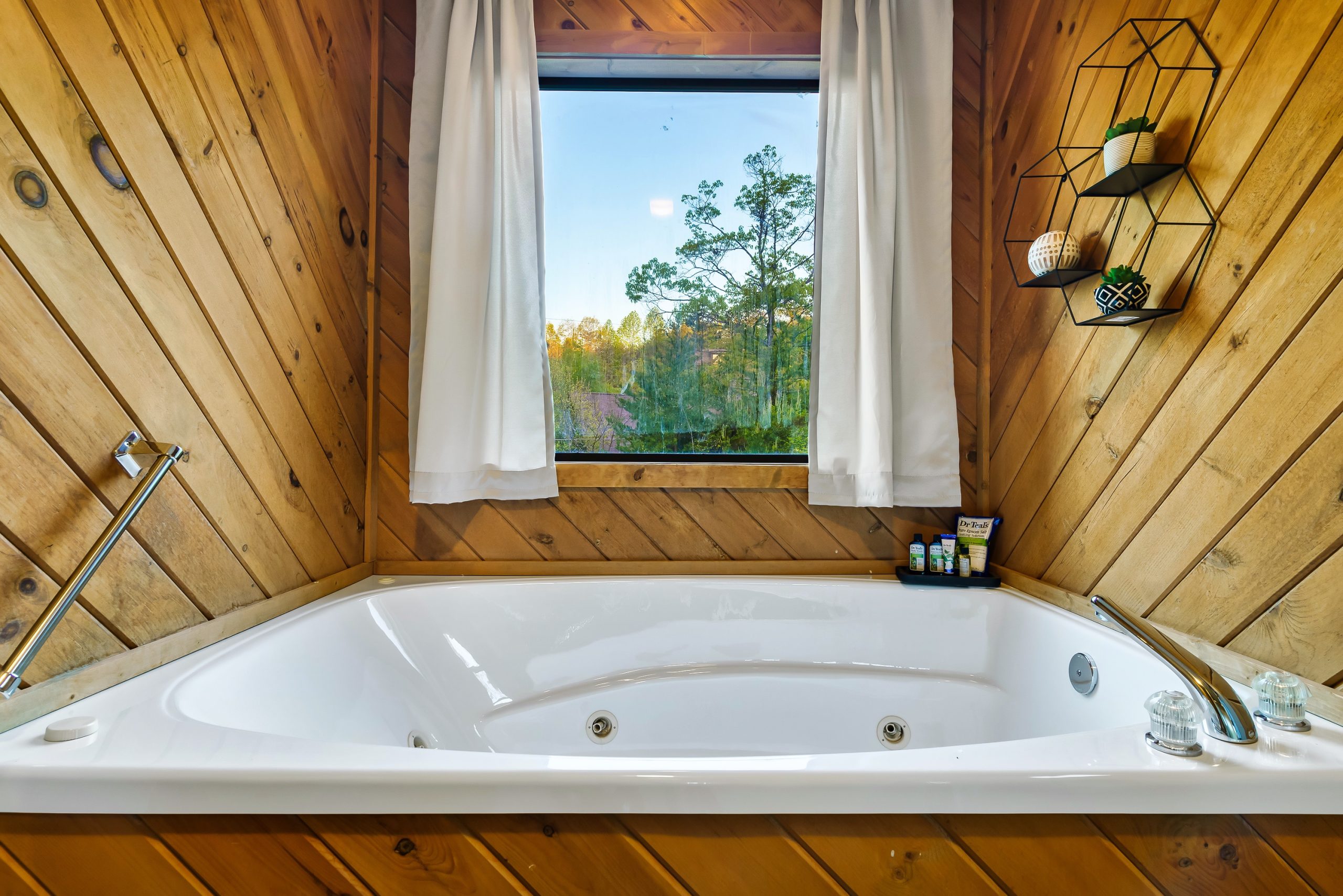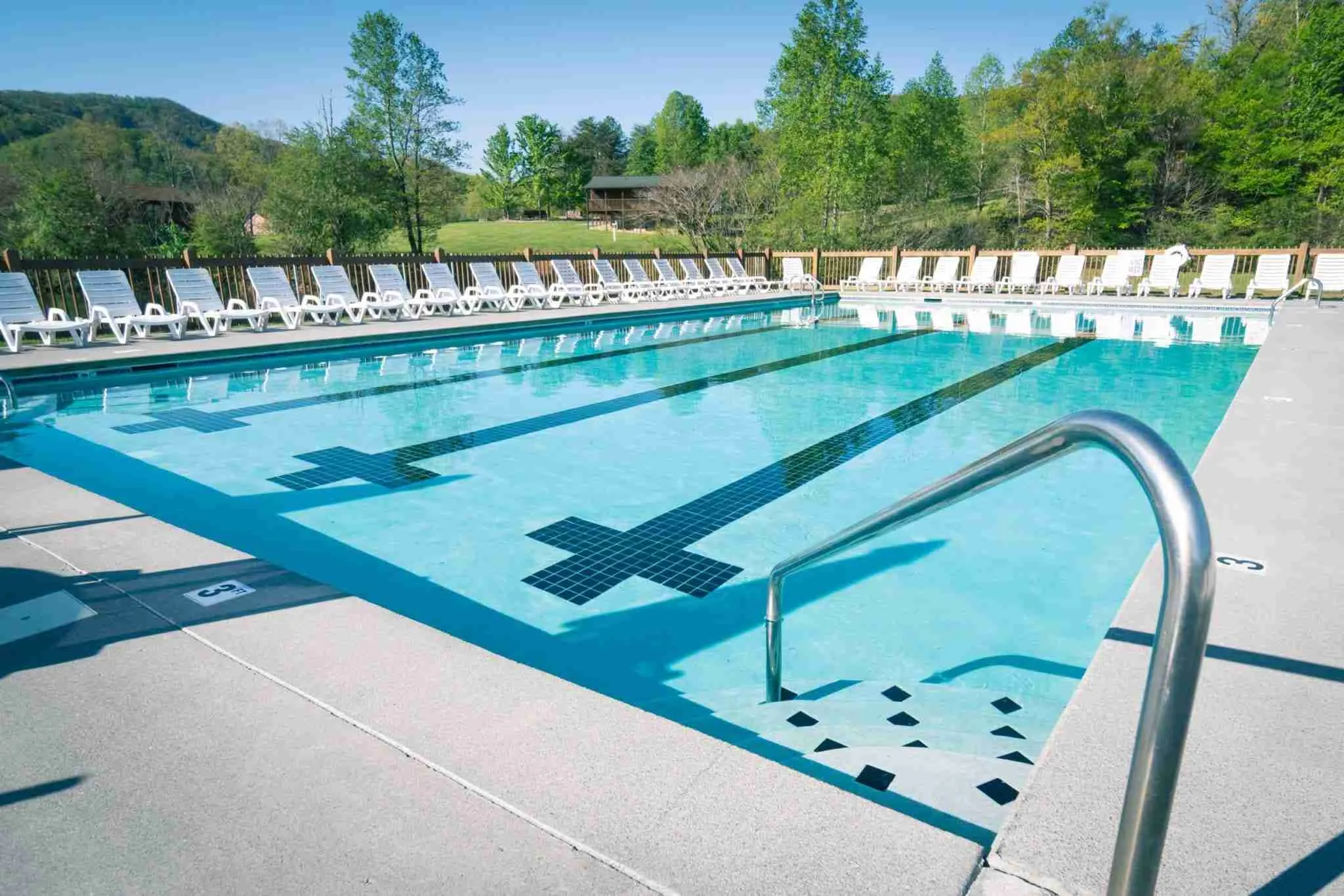 ---
Local Fishing Shops
These shops should provide you with a variety of fishing gear, advice, and local knowledge to make your fishing trip in the Smoky Mountains a successful and enjoyable experience. Always check their websites or contact them directly for the latest information on their offerings and services.
Fishing Licenses
Anyone 13 or older must have a valid fishing license in Tennessee. Out of state residents may purchase 3 day licenses at these locations:
Walmart (Sevierville),
Pigeon Forge Hardware (2519 McGill Street near Kroger)
Clabough's Market (405 Wears Valley Rd)
Ace Hardware of Gatlinburg (1025 E. Parkway)
Old Smoky Outfitters (511 E. Parkway)
Smoky Mountain Angler (376 E. Parkway)
The Great Smoky Mountains National Park has hundreds of miles of streams where you can fish. Your Tennessee fishing license is good throughout the park–even if you are fishing on the North Carolina side of GSMNP. Here's a link to the park's website where you can get more details on fishing opportunities and regulations.
Conclusion: Your journey into the Smoky Mountains promises not only exciting fishing opportunities but also an unforgettable bonding experience with your boys. With this ultimate guide in hand, you're ready to explore secret fishing holes, reel in impressive catches, and create cherished memories that will last a lifetime. So grab your gear, your boys, and your sense of adventure – the Smoky Mountains await!
Book your stay at Smoky Mountains Lodge and lock in our best rates for the season!
Book Now: This goes to our secure portal to review your info and confirm booking.
Send Inquiry: If you're not quite ready to book, you can send an inquiry with any questions.