Everywhere you look on the Parkway, you'll find restaurants trying to lure you in with their buffets, dinner shows, diners, etc. But these places aren't where the locals go. Here's your go-to guide to eat like a local in the Smoky Mountains. We've separated it out by town and included a brief description for each restaurant so that you can find the best place to eat.
Eat Like a Local in Pigeon Forge:
1. The Old Mill Restaurant ($$): Known for its traditional Southern cuisine and historic setting, featuring dishes like fried chicken and homemade desserts.
2. The Pottery House Café and Grille ($$): Located at Old Mill Square, this restaurant offers a cozy atmosphere and serves American cuisine, including sandwiches, soups, and salads.
3. Frizzle Chicken Cafe ($$): Start your morning off right with a fun-filled meal at Frizzle Chicken Café! Perfect spot to take the kids for breakfast or lunch. Their family-friendly restaurant in Pigeon Forge serves up delicious, Southern-style breakfast and lunch with a side of fun. There won't be a minute of boredom during your meal as you watch their animatronic singing chickens!
4. The Local Goat ($$): A gastropub offering a farm-to-table experience with a wide range of dishes, including burgers, salads, and locally sourced ingredients. Reservations are highly recommended as this place gets packed.
5. Bennett's Pit Bar-B-Que ($$): This barbecue joint is popular among locals and visitors alike. They serve up delicious smoked meats like pulled pork, ribs, and brisket, along with classic sides like mac and cheese and baked beans.
6. The Apple Barn Cider Mill & General Store ($$): A Pigeon Forge institution, the Apple Barn is a favorite among locals. They serve hearty Southern fare, including apple fritters, fried chicken, and country-fried steak. Don't forget to try their famous apple cider and apple butter!
7. Mama's Farmhouse ($$): If you're looking for a family-style dining experience, locals often recommend Mama's Farmhouse. They offer an all-you-can-eat feast of Southern comfort food, including fried chicken, meatloaf, mashed potatoes, and cornbread.
8. The Local Goat Distillery ($$): For those interested in craft spirits, the Local Goat Distillery is a popular spot. They offer tastings of their locally distilled whiskey, moonshine, and other spirits, along with a small food menu featuring snacks and appetizers.
9. Blue Moose Burgers & Wings ($$): This family-friendly restaurant is known for its juicy burgers, flavorful wings, and a wide variety of sauces. They also have vegetarian options and a selection of craft beers.
10. Little Tokyo ($$): If you're craving Japanese cuisine, Little Tokyo is a popular choice. They offer a range of sushi rolls, sashimi, teriyaki dishes, and other Japanese specialties in a cozy setting.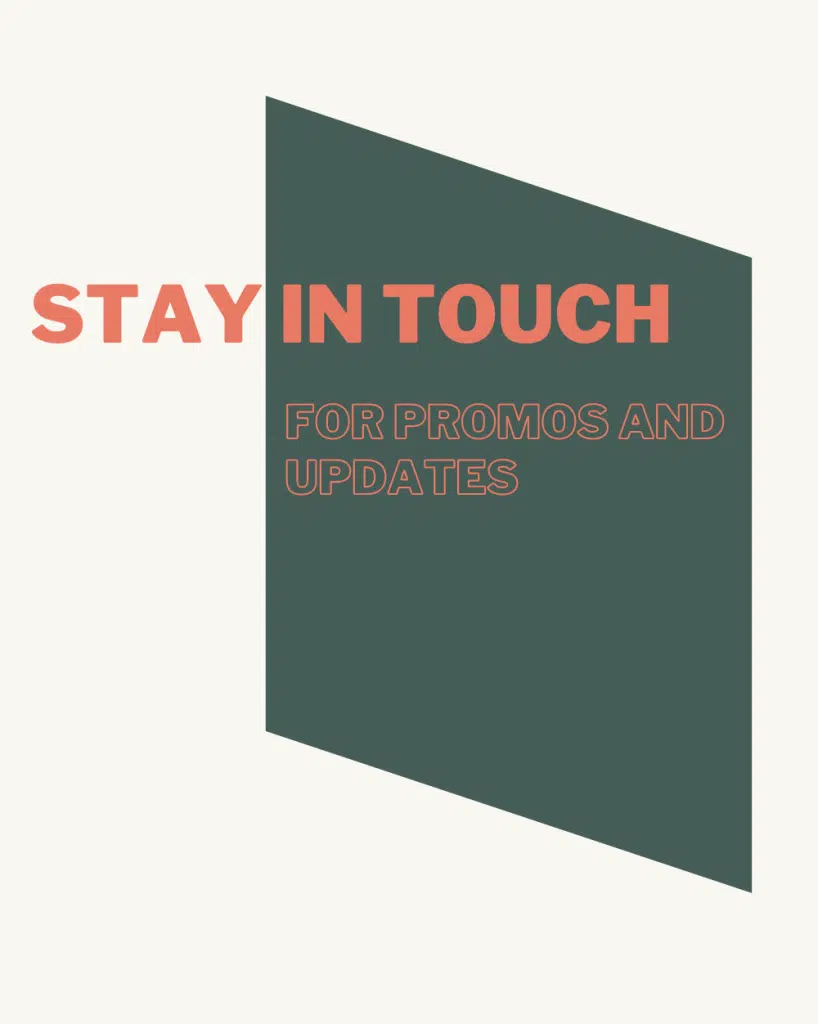 Eat Like a Local in Gatlinburg:
1. The Peddler Steakhouse ($$$): A long-standing local favorite specializing in hand-cut steaks, grilled to perfection, and served with delicious sides.
2. Cherokee Grill ($$): Known for its upscale mountain lodge ambiance, this restaurant offers a diverse menu featuring steaks, seafood, and regional favorites.
3. Best Italian Café & Pizzeria ($$): A family-owned Italian restaurant serving pizza, pasta, and classic Italian dishes in a relaxed atmosphere.
4. No Way Jose's Mexican Cantina ($$): Are you looking for authentic Mexican food in Gatlinburg and Pigeon Forge? They combine the delicious and fresh flavors of Mexican dishes and mix it with a fun and family-friendly atmosphere. They have both Pigeon Forge and Gatlinburg restaurant locations.
5. The Park Grill ($$): Another popular steakhouse in Gatlinburg, The Park Grill is known for its wood-fired steaks, fresh seafood, and extensive salad bar. It has a cozy mountain lodge atmosphere and is a favorite among locals and visitors alike.
6. The Donut Friar ($): For a delightful breakfast or snack, locals often visit The Donut Friar. Located in The Village Shops, this charming bakery offers freshly baked pastries, including their famous cinnamon bread and donuts. Pair it with a cup of coffee for a perfect start to the day.
7. Delauder's Smoky Mountain BBQ ($): If you're craving barbecue, locals recommend Delauder's Smoky Mountain BBQ. They serve mouthwatering smoked meats like pulled pork, ribs, and chicken, along with delicious sides like baked beans and coleslaw. It's a casual and authentic barbecue joint loved by locals.
8. The Greenbrier Restaurant ($$$): Tucked away in the Smoky Mountains, The Greenbrier Restaurant is known for its scenic views and excellent food. They offer a menu featuring Southern cuisine, including dishes like trout almondine, shrimp and grits, and prime rib.
9. The Alamo Steakhouse ($$): It's been ranked the best steak of Pigeon Forge, so you won't regret a visit to Alamo Steakhouse. With it's aged steaks, burgers, soups, sides, and sauces, you can't go wrong!
10. The Wild Plum Tea Room ($$): Located in Gatlinburg, this tea room is known for its charming atmosphere and delicious teas, sandwiches, and desserts.
---
Still looking for the perfect family cabin in the Smoky Mountains?
Look no further, and book your stay with us!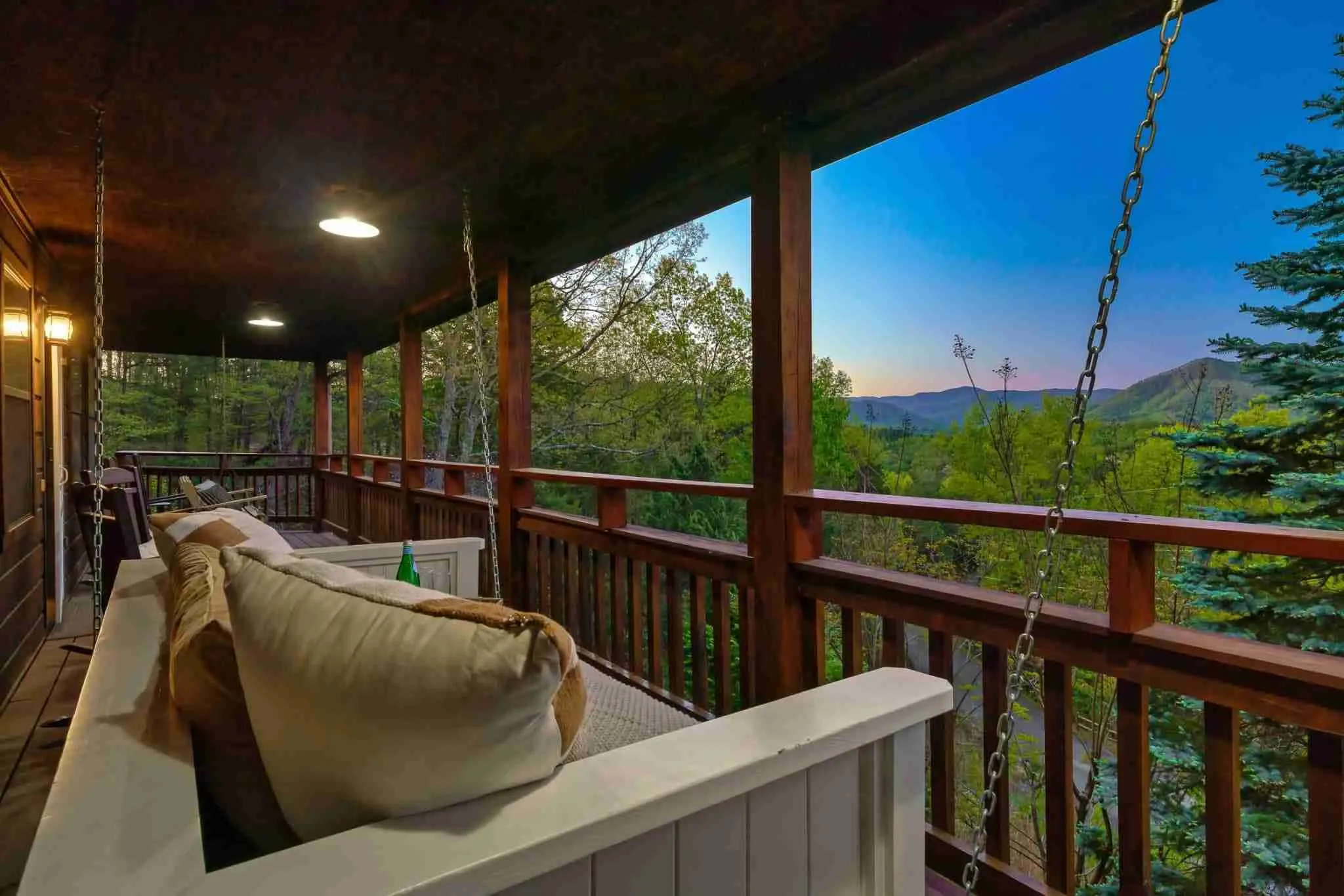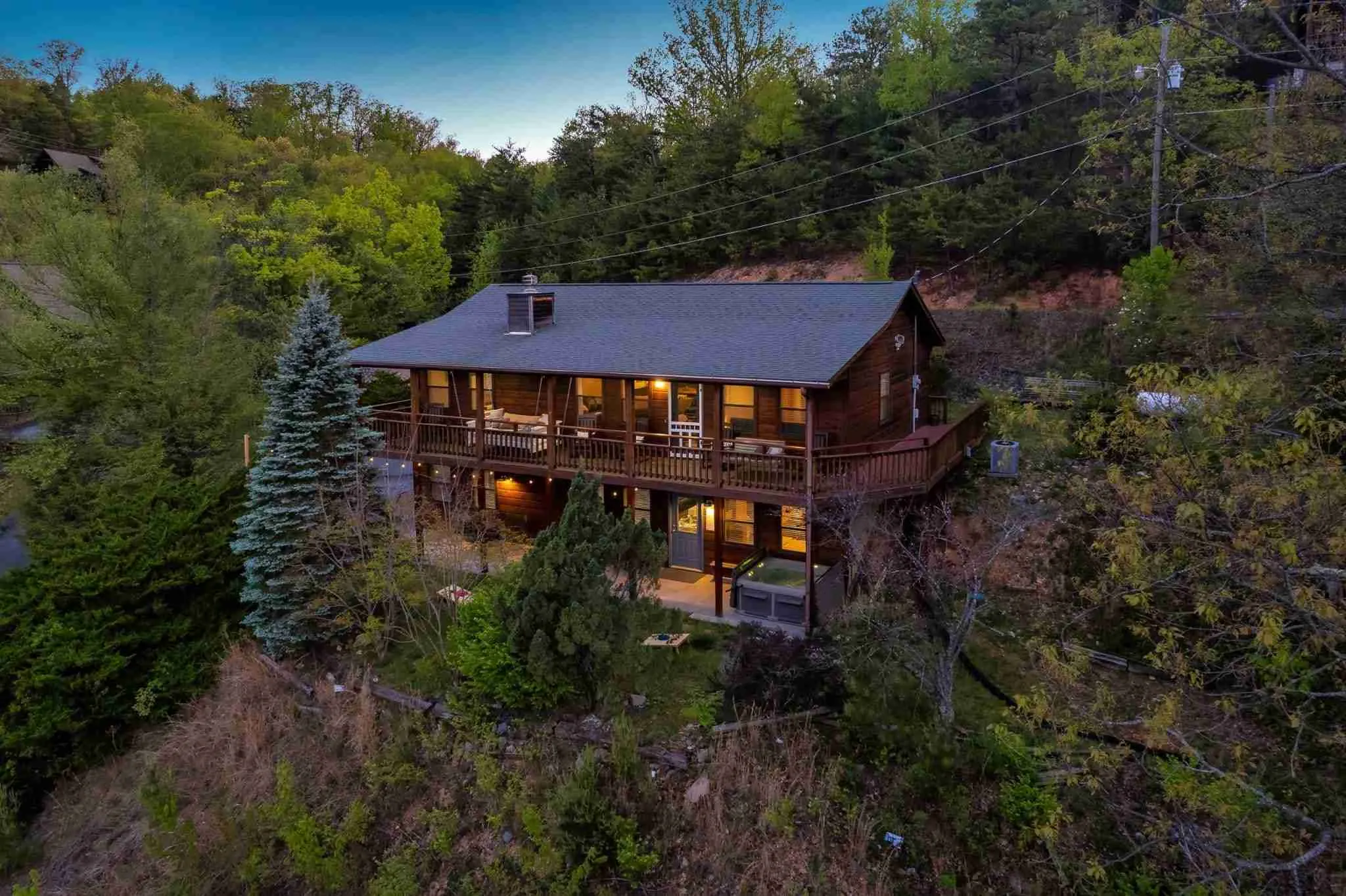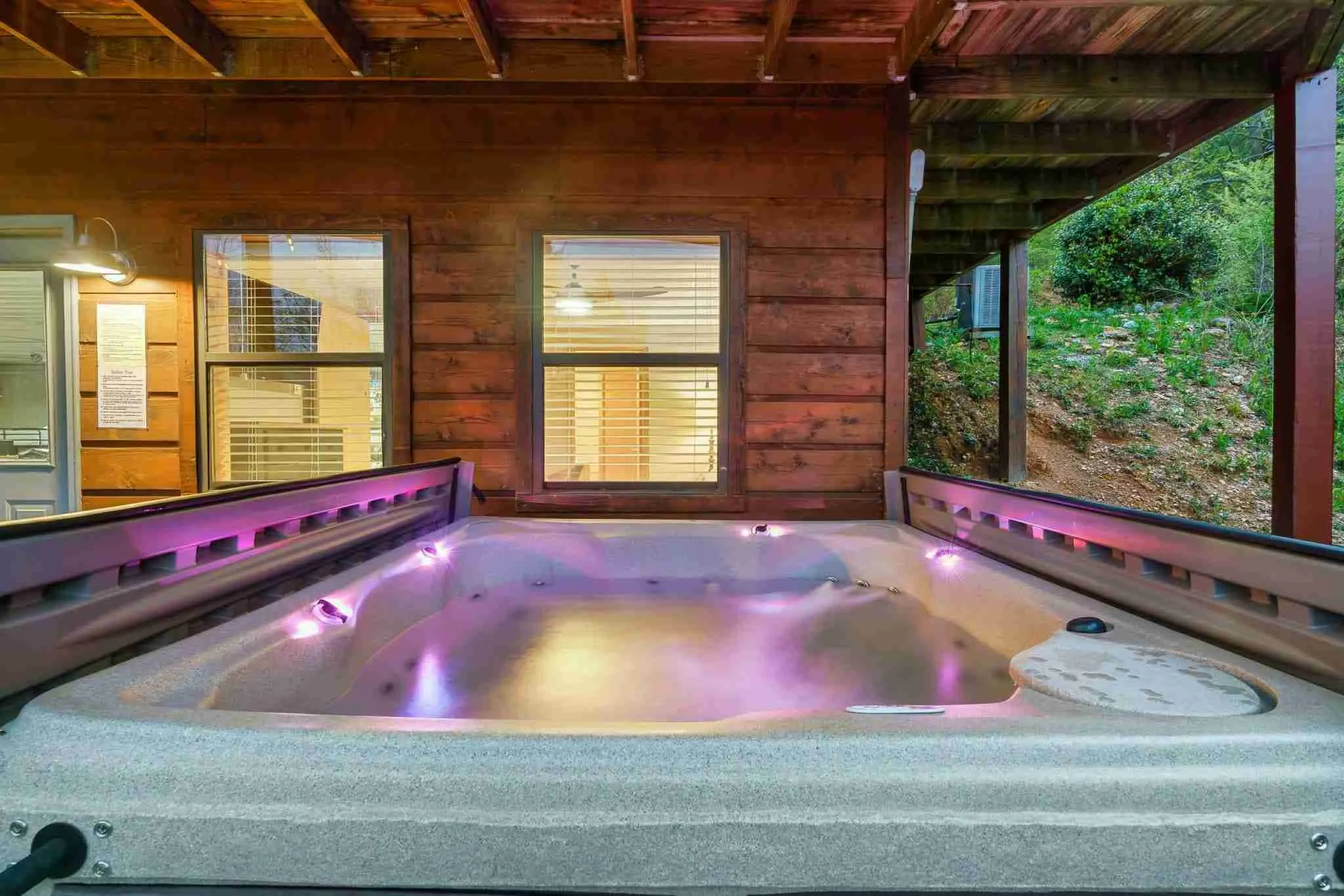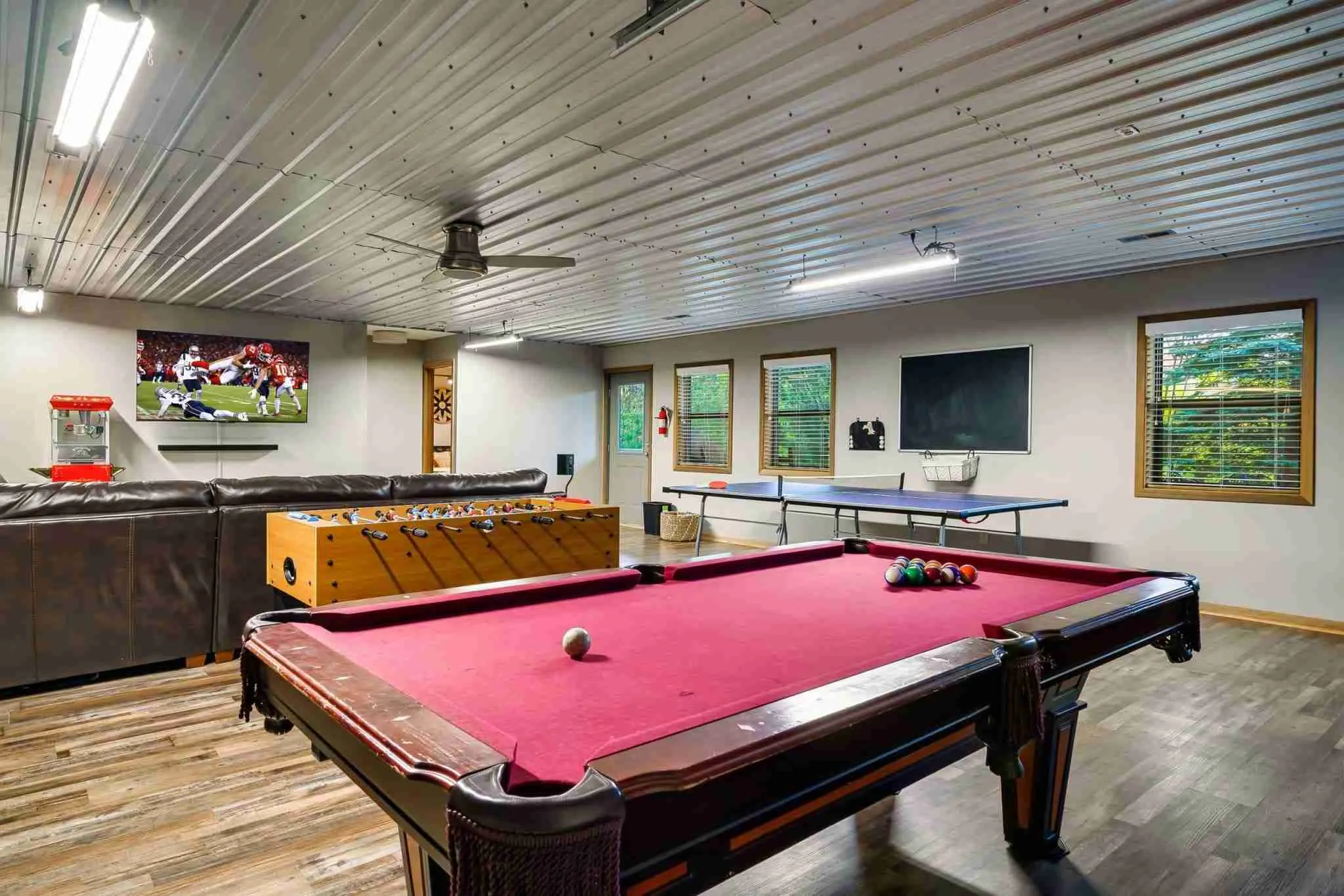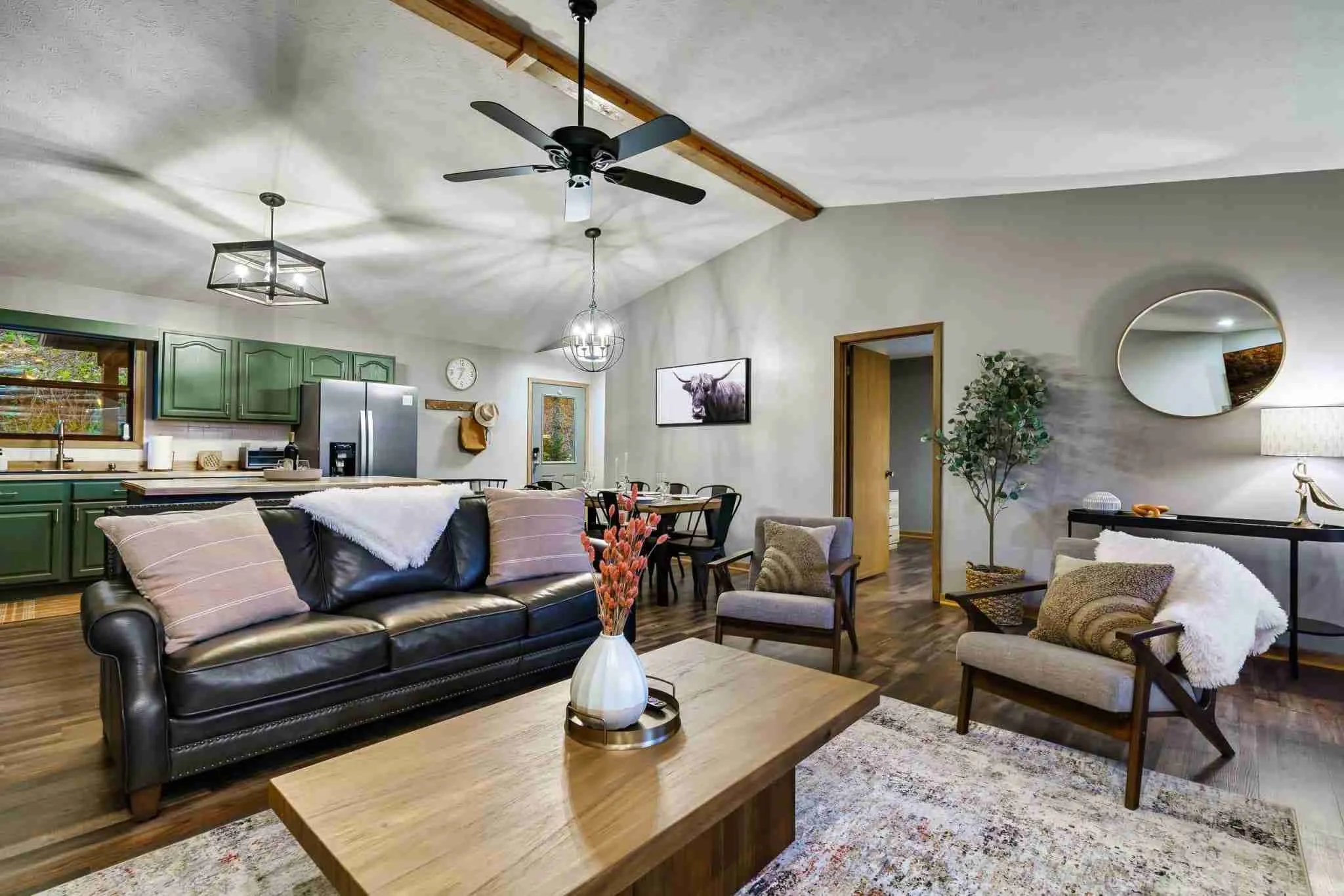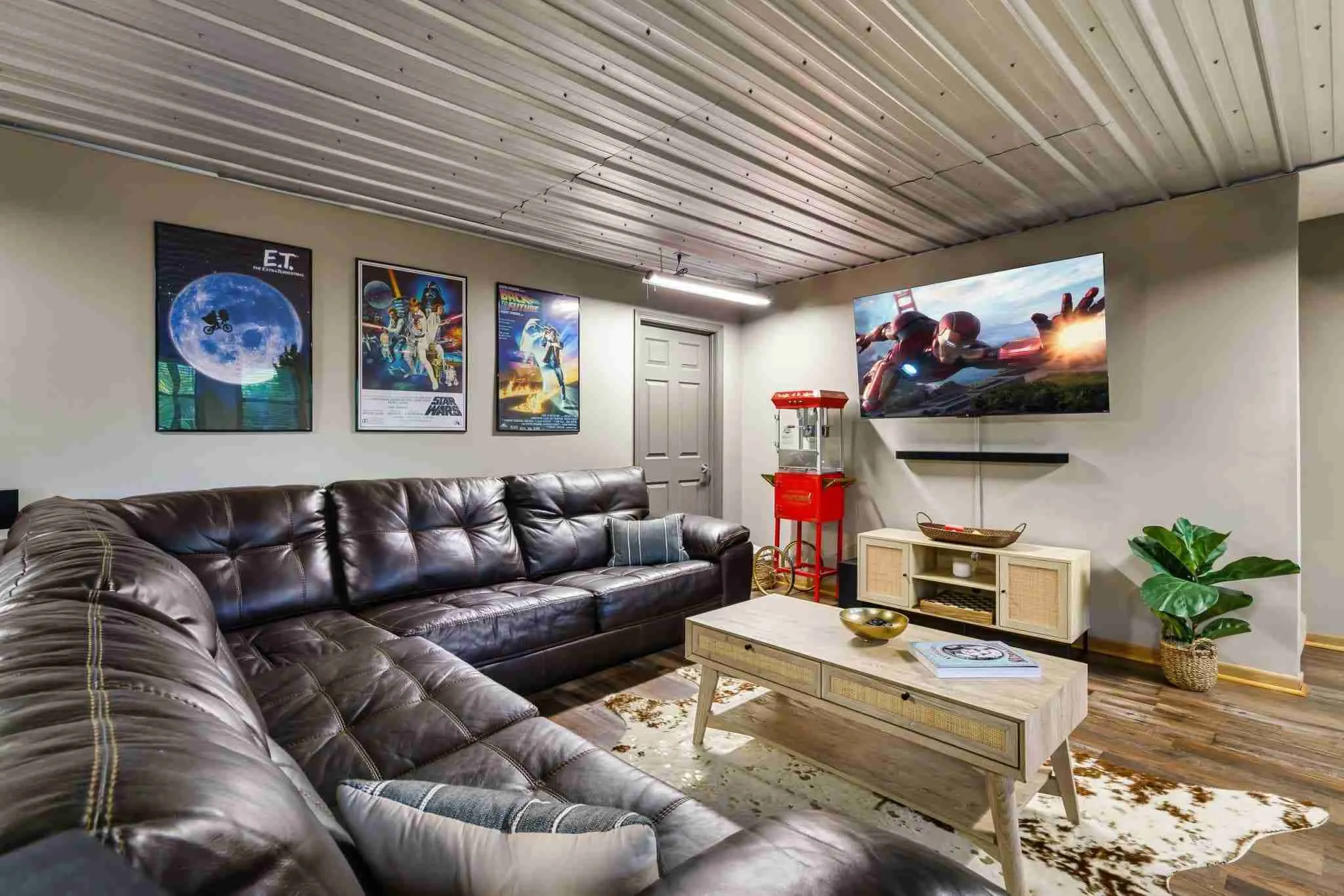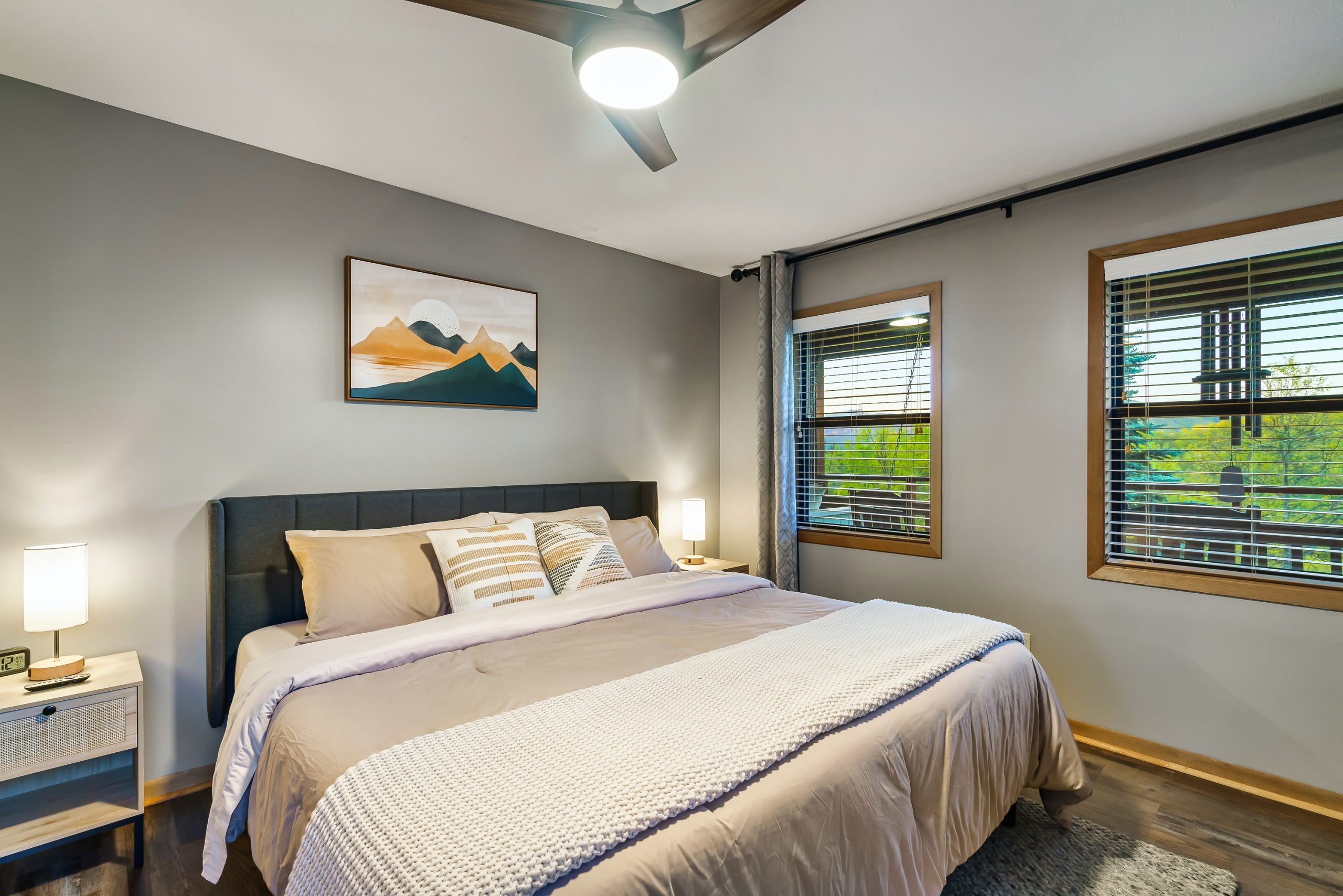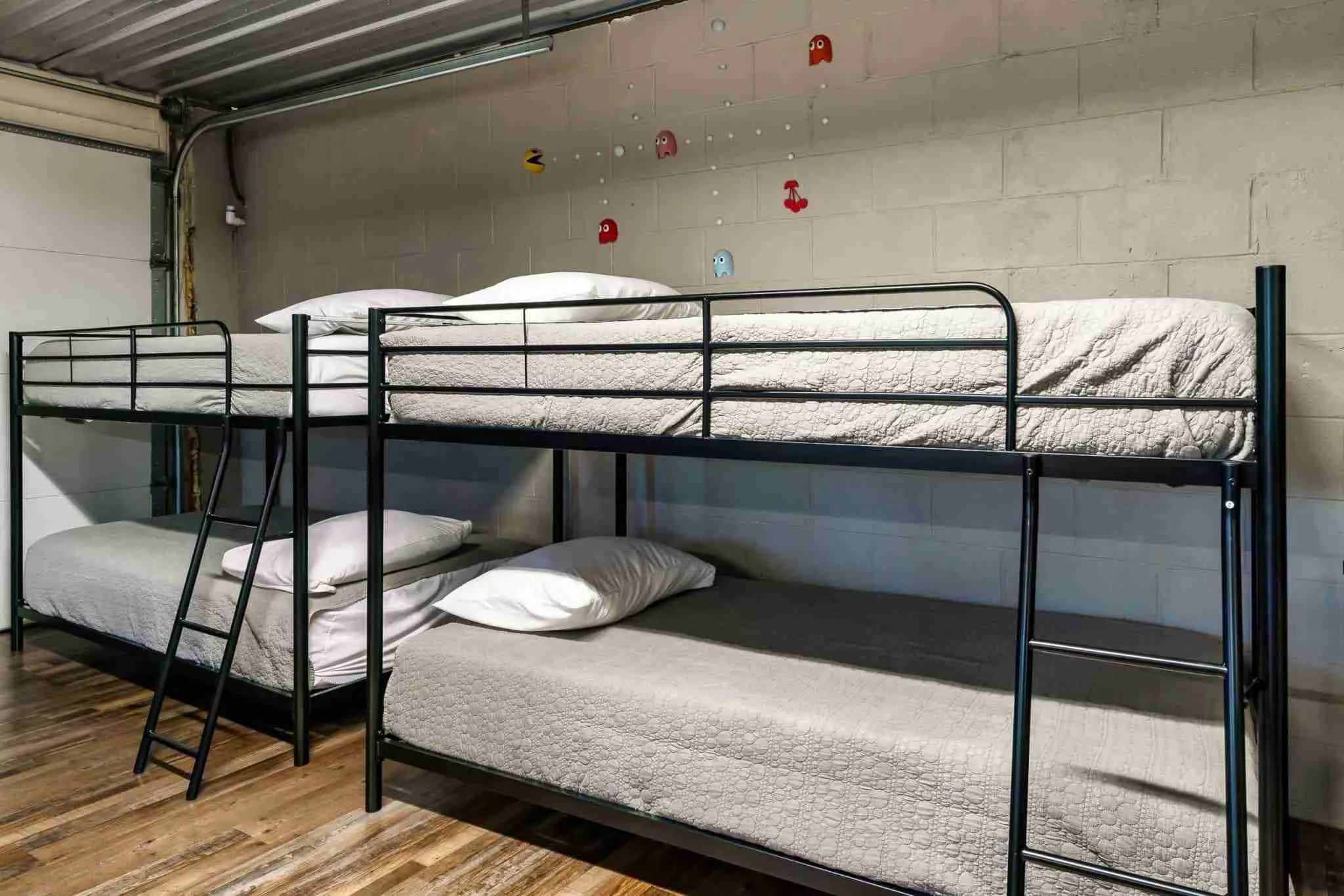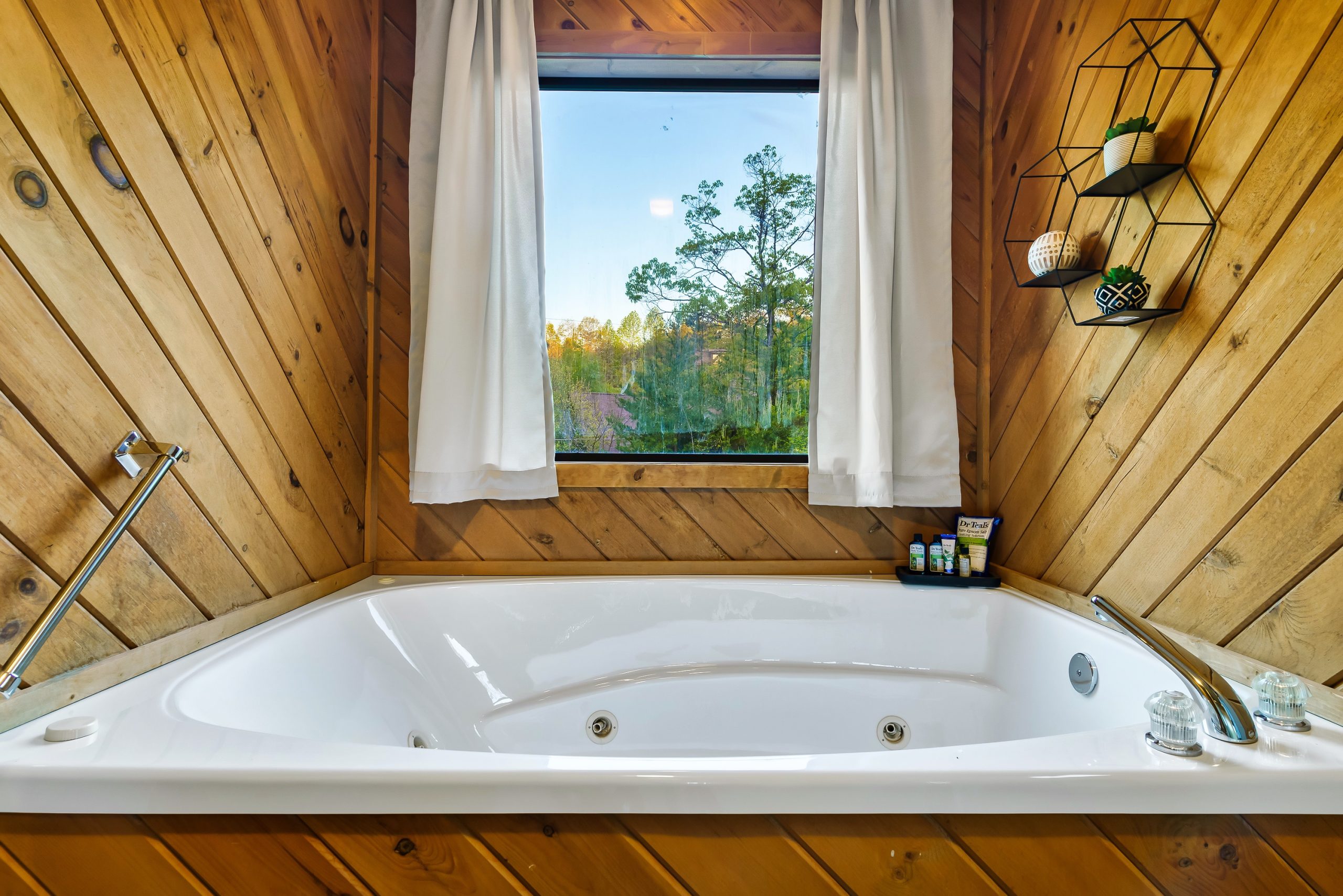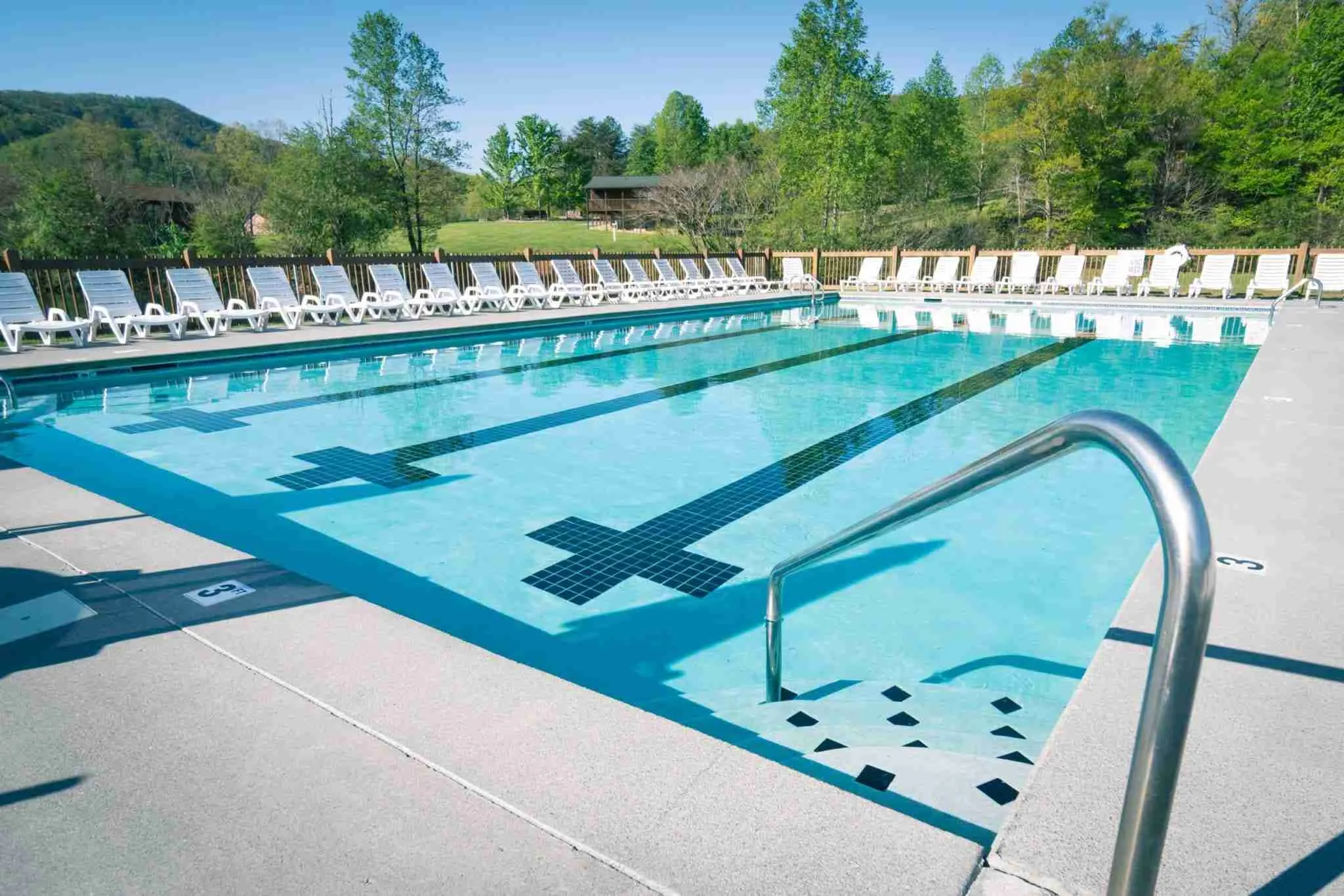 ---
Eat Like a Local in Sevierville:
1. Applewood Farmhouse Restaurant ($$): The oldest restaurant in Sevierville, this is a local favorite featuring hearty southern food and orchard fruits. It's owned by the same local company as LeConte Lodge.
2. The Chop House ($$): Known for its delicious steaks and seafood, The Chop House offers a warm and inviting atmosphere. They also have a great selection of wines to complement your meal.
3. Holston's Kitchen ($$): This restaurant serves Southern comfort food with a modern twist. From fried green tomatoes to shrimp and grits, Holston's Kitchen offers a diverse menu in a casual setting.
4. Thai Basil ($$): If you're in the mood for Thai cuisine, Thai Basil is a popular choice. They serve authentic Thai dishes made with fresh ingredients, including curries, stir-fries, and noodle dishes.
5. Tony Gore's Smoky Mountain BBQ & Grill ($$): This barbecue joint is a favorite among locals and visitors alike. They serve mouthwatering ribs, pulled pork, and other barbecue classics, along with delicious sides.
6. Graze Burgers ($$): For burger enthusiasts, Graze Burgers is a must-visit. They offer gourmet burgers made with high-quality ingredients and unique flavor combinations. They also have vegetarian and gluten-free options.
7. The Appalachian ($$$$): Located in The Lodge at Five Oaks, The Appalachian is known for its farm-to-table concept. They serve dishes inspired by Appalachian cuisine, using locally sourced ingredients to create delicious and seasonal meals.
8. El Paso Mexican Restaurant ($$): If you're in the mood for Mexican cuisine, El Paso is a popular choice. They offer a range of traditional Mexican dishes, including tacos, enchiladas, fajitas, and margaritas.
Eat Like a Local in Wears Valley
1. Elvira's Cafe ($$): This place offers a mix of American and Mexican cuisine. They are known for their breakfast and brunch options, including delicious omelets and Mexican-inspired dishes.
2. Wears Valley Social Food Truck Park ($): Open most of year, they offer a rotating list of local food trucks and a nice open eating area. They've had trucks such as the Chicken Coop, Coles Southern BBQ, Fat Bear, Gringos Tacos, and others come by. They also have a playground for the kids and feature live events throughout the year.
3. Hillbilly's Restaurant ($): This is a casual restaurant serving southern comfort food and burgers.
4. PawPaw's Kajun Kitchen ($$): This restaurant specializes in Southern and Cajun cuisine. You can expect dishes like gumbo, jambalaya, and po'boys.
Eat Like a Local in Townsend
1. The Abbey ($): Originally a church, this is now converted into a dining and beverage hall. It's a great way to spend a sunny afternoon, eating lunch by the river and drinking your favorite brew, whether it be Craft Beer, Cider, Sweet Iced Tea or a Soft Drink. In the summer you can watch the rafters float by on the river. They also offer flatbreads and bites, as well as corn hole and Connect-4 for some fun family yard games.
2. Dancing Bear lodge ($$): Located at the Dancing Bear Lodge, this upscale restaurant offers a refined dining experience with a focus on locally sourced ingredients and Appalachian-inspired cuisine. The menu features dishes like trout, duck breast, and venison. Grab yourself a date and reserve a table for 2 for a romantic night out. This is one of "The South's 38 Essential Restaurants" according to Eater.
3. The Trailhead Steak & Trout ($$): This rustic steakhouse specializes in high-quality steaks and other grilled meats. They also offer seafood options and vegetarian dishes. The Trailhead Steakhouse provides a relaxed atmosphere and friendly service.
4. Little River Bar-B-Q: If you're craving barbecue, Little River Bar-B-Q is the place to go. This casual joint serves up delicious smoked meats, including ribs, pulled pork, and chicken. The sides, such as mac and cheese, coleslaw, and baked beans, are also worth trying.
5. The Apple Valley Mountain Village & Café ($$): Situated in a charming log cabin, The Apple Valley Café offers homestyle Southern cooking. They are particularly famous for their breakfast menu, which includes pancakes, omelets, and biscuits with gravy. They also serve lunch and dinner, featuring comfort food classics.
6. Riverstone Restaurant ($$): Overlooking the Little River, Riverstone Restaurant offers a picturesque setting to enjoy a meal. They serve a variety of dishes, including seafood, steaks, sandwiches, and pasta. The patio seating is especially delightful during warm weather.
Book your stay at Smoky Mountains Lodge and lock in our best rates for the season!
Book Now: This goes to our secure portal to review your info and confirm booking.
Send Inquiry: If you're not quite ready to book, you can send an inquiry with any questions.
Where have you been that's not your usual tourist traps? We want to know about it! Comment below.