While Pigeon Forge is known for its many attractions and entertainment options, there are also plenty of free things to do in the area. Here are some of the top free activities in Pigeon Forge:
Visit the Little Pigeon River Greenway
This peaceful trail offers scenic views of the Little Pigeon River and is a great place to take a walk or go for a picnic.
Take a scenic drive along the Pigeon Forge Parkway
This popular road is lined with attractions, shops, and restaurants and offers beautiful views of the Smoky Mountains.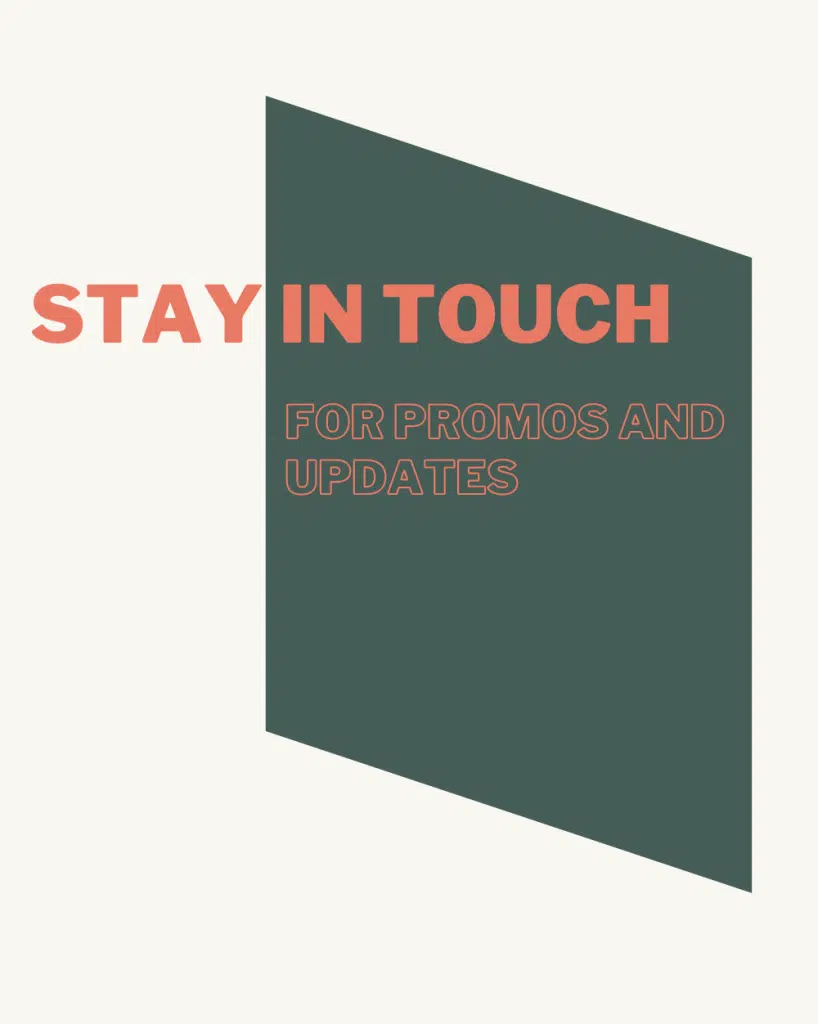 Explore the local farmers markets
Pigeon Forge has several farmers markets, offering a variety of fresh produce, handmade goods, and other local products.
Gatlinburg Farmers Market in the Great Smoky Arts and Craft Community at 849 Glades Road. Open mid-May to mid-October.
Sevierville Farmers Market open every Friday from 8am to 1pm (food trucks come on the 1st Fridays) at 133 Bruce Street

Walk around the Pigeon Forge community center
This community center offers a variety of recreational activities, including a walking track, indoor pool, and fitness center.
Visit the Buffalo at The Brown Buffalo Farm
This hidden gem is worthy of a visit…plus it's free! When you need a break from the crowds, hop in the car and drive the 15 scenic minutes through the Arts & Crafts Loop to have some time watching several of these magnificent, wild animals. Click here for more info and click here for directions.
Play lawn checkers at Mountain Mile
As one of Pigeon Forge, Tennessee's most unique shopping, dining, and entertainment destinations, there is something for everyone. While there's plenty to spend money on here (thrill rides, shopping, restaurants, etc.) they do have a large lawn with outdoor chairs as well as lawn games like checkers and corn hole. It is a fantastic way to spend the afternoon in good weather.
Swimming holes
The Sinks is a natural wonder where the Little River rushes through a narrow gorge and plunges into a deep pool. It's a great spot for picnicking and photography with the family.You can access this scenic location via car on Little River Road, just East of Townsend (Click here for directions). Also in Townsend, you'll find the Wye (known by locals as the Y), this is a great swimming hole for families on a hot summer day (Click here for directions). There's also Metcalf Bottoms Picnic Pavilion, which is another swimming hole to splash around and wade in the water. Closer to Gatlinburg, there is Greenbriar swimming hole, next to Greenbriar Cove on the Little Pigeon River (Click here for directions). It's a peaceful stream for swimming and sunbathing on large rocks. As a bonus, it's lesser known by tourists.
---
Still looking for the perfect family cabin in the Smoky Mountains?
Look no further, and book your stay with us!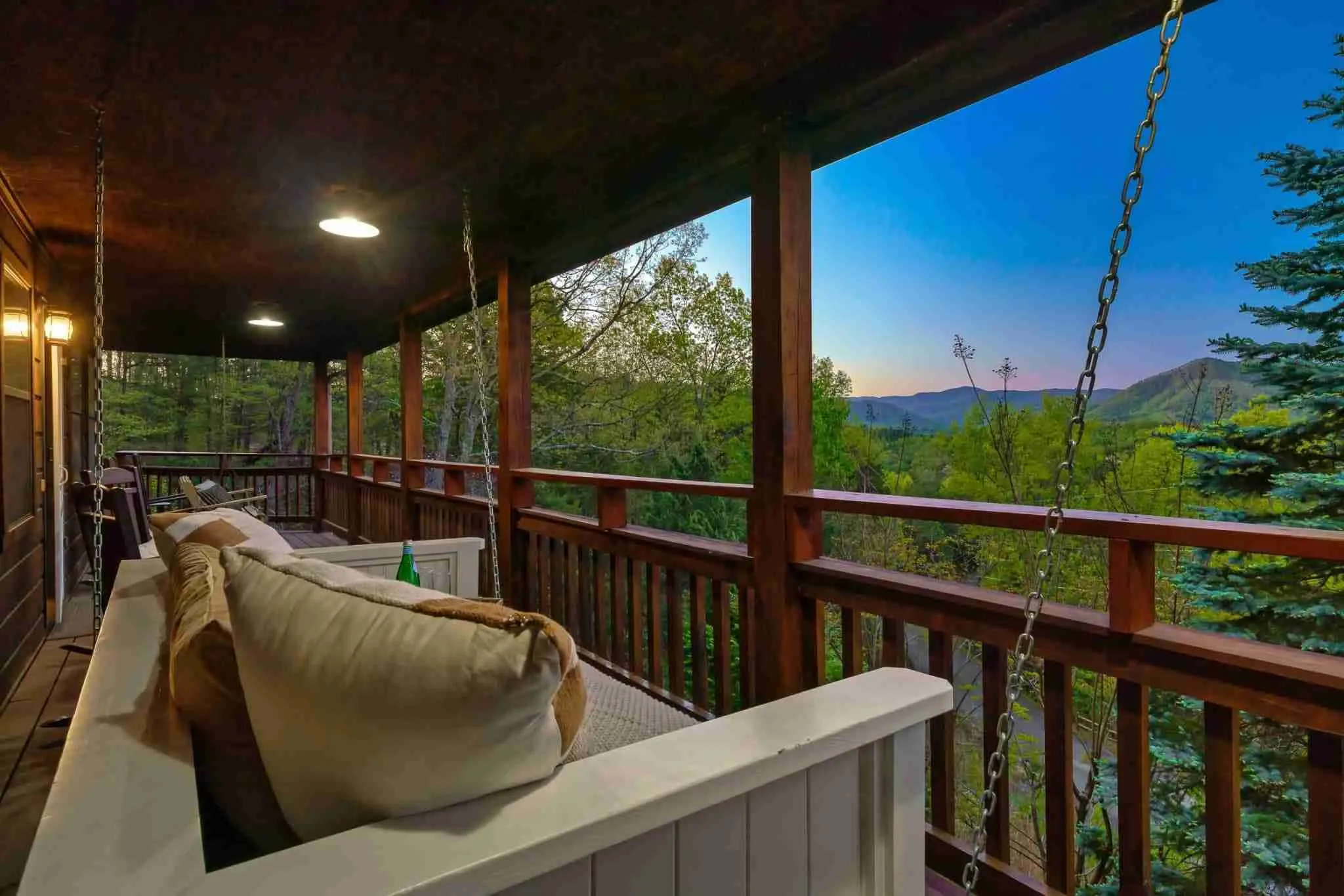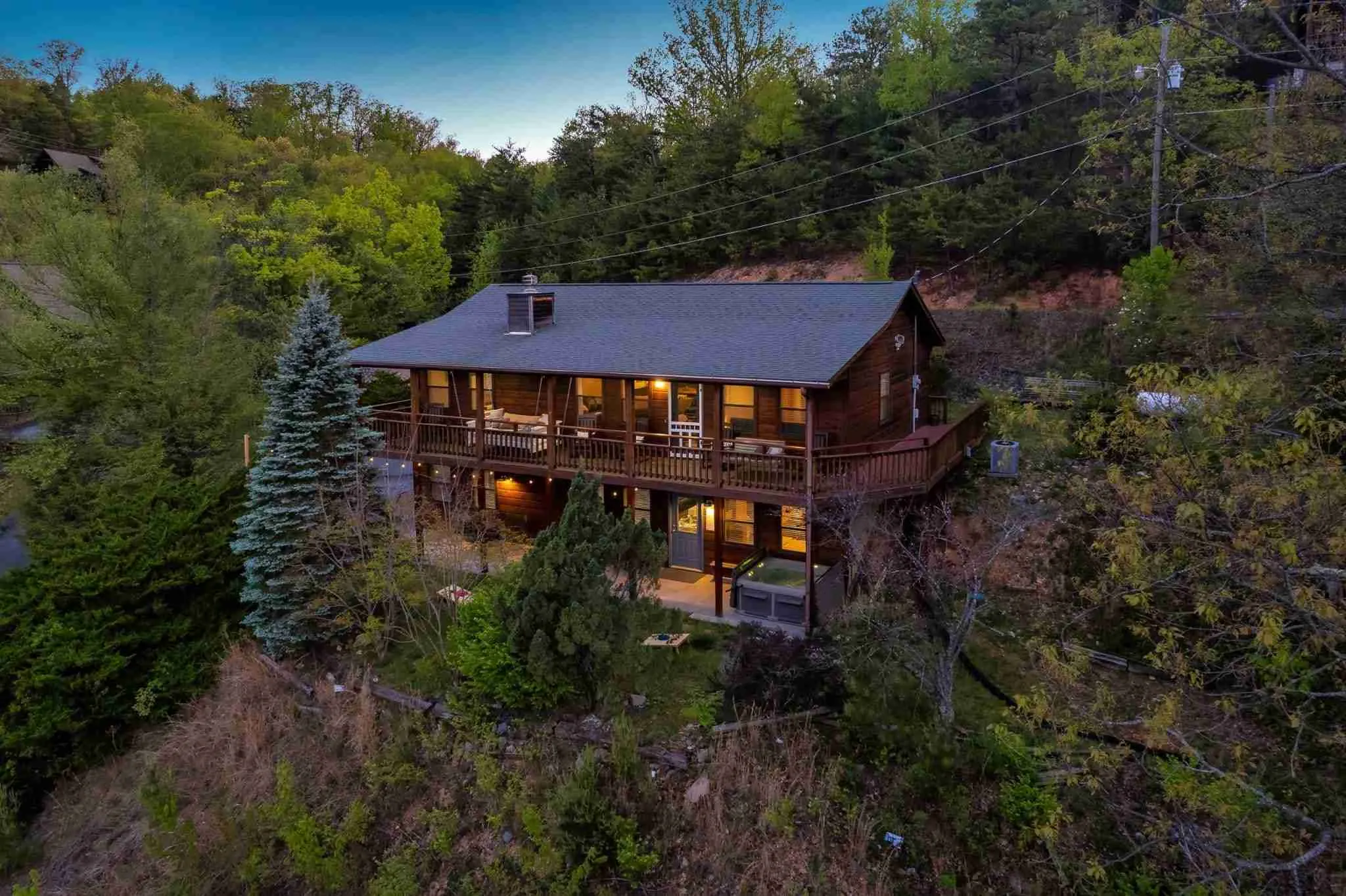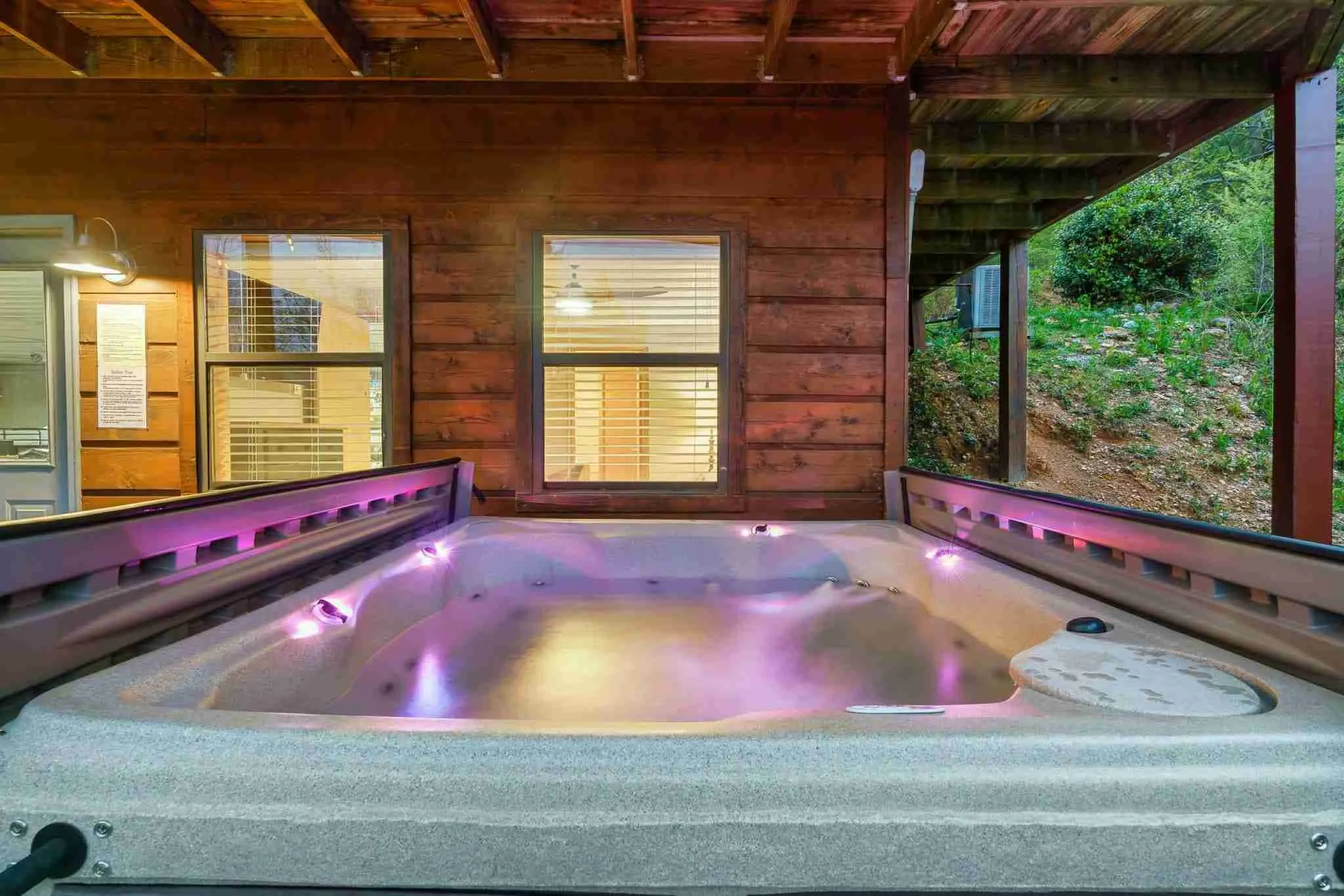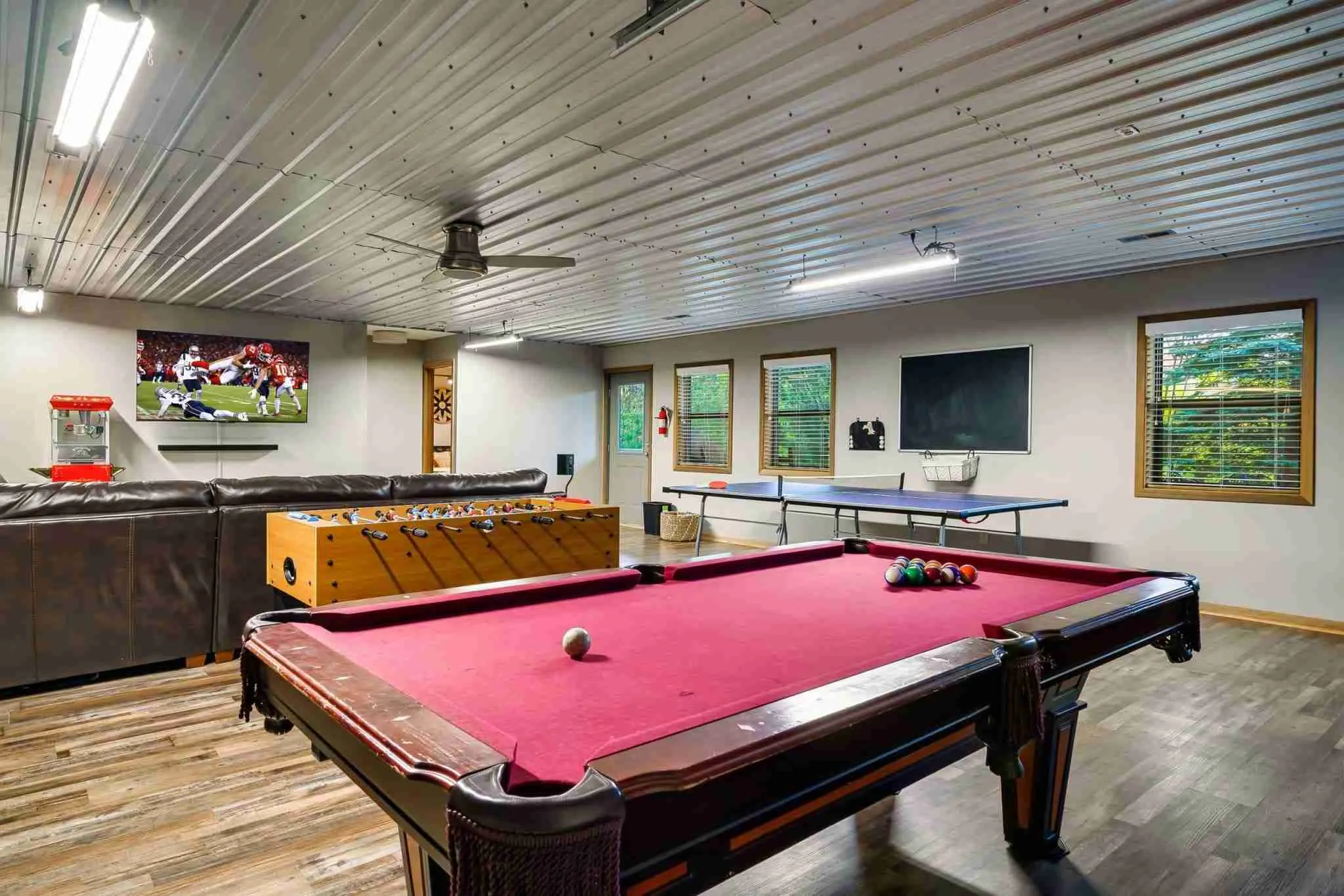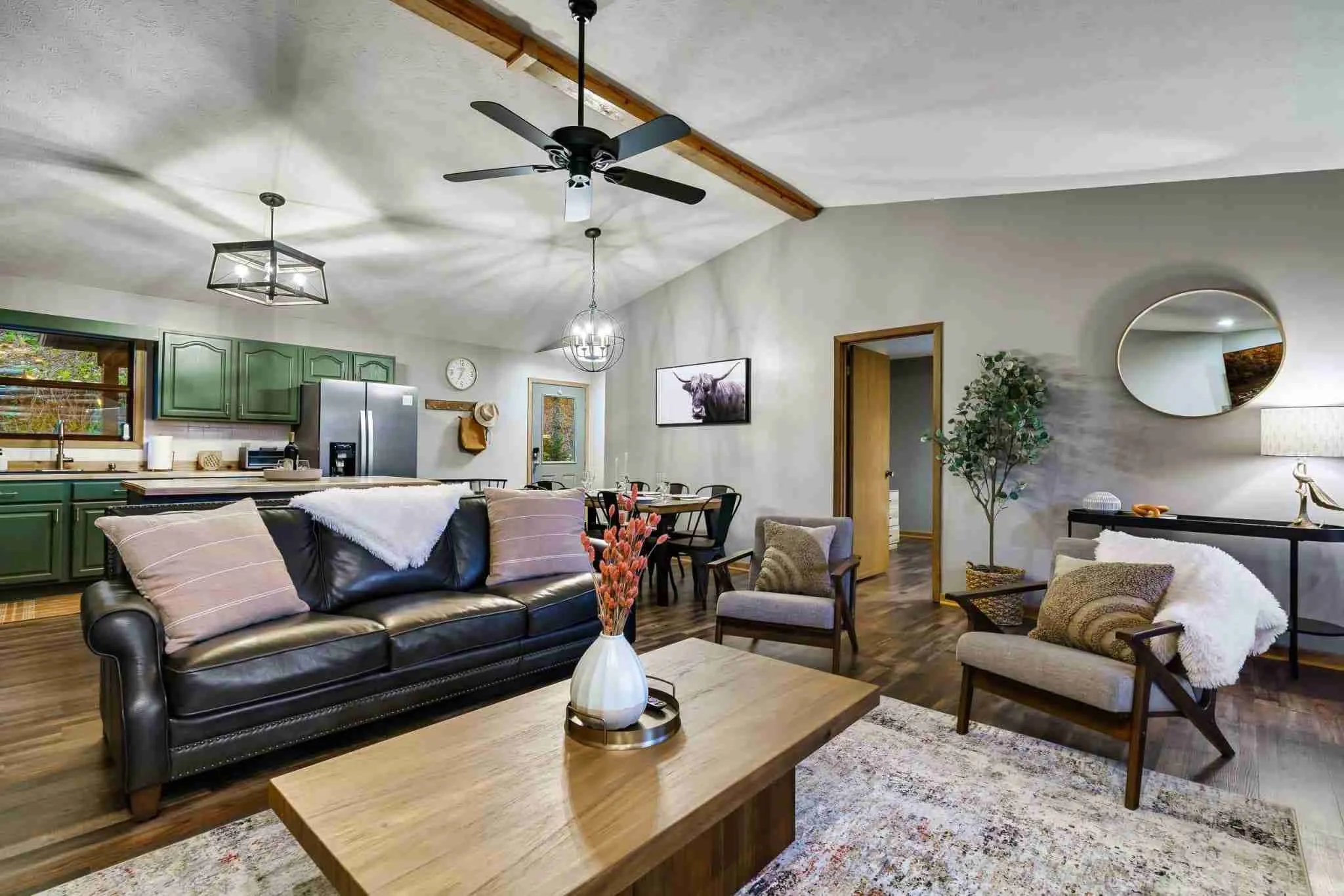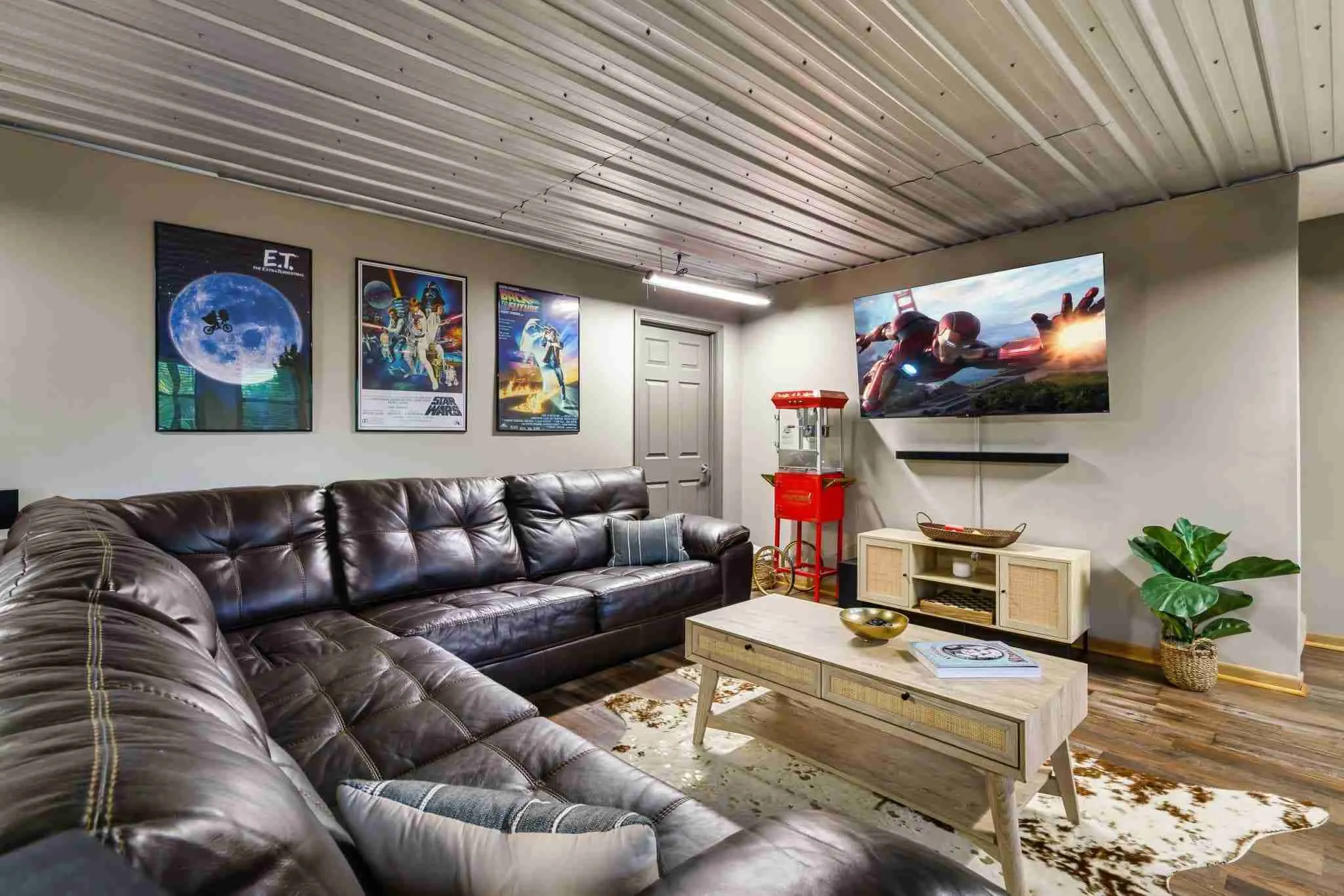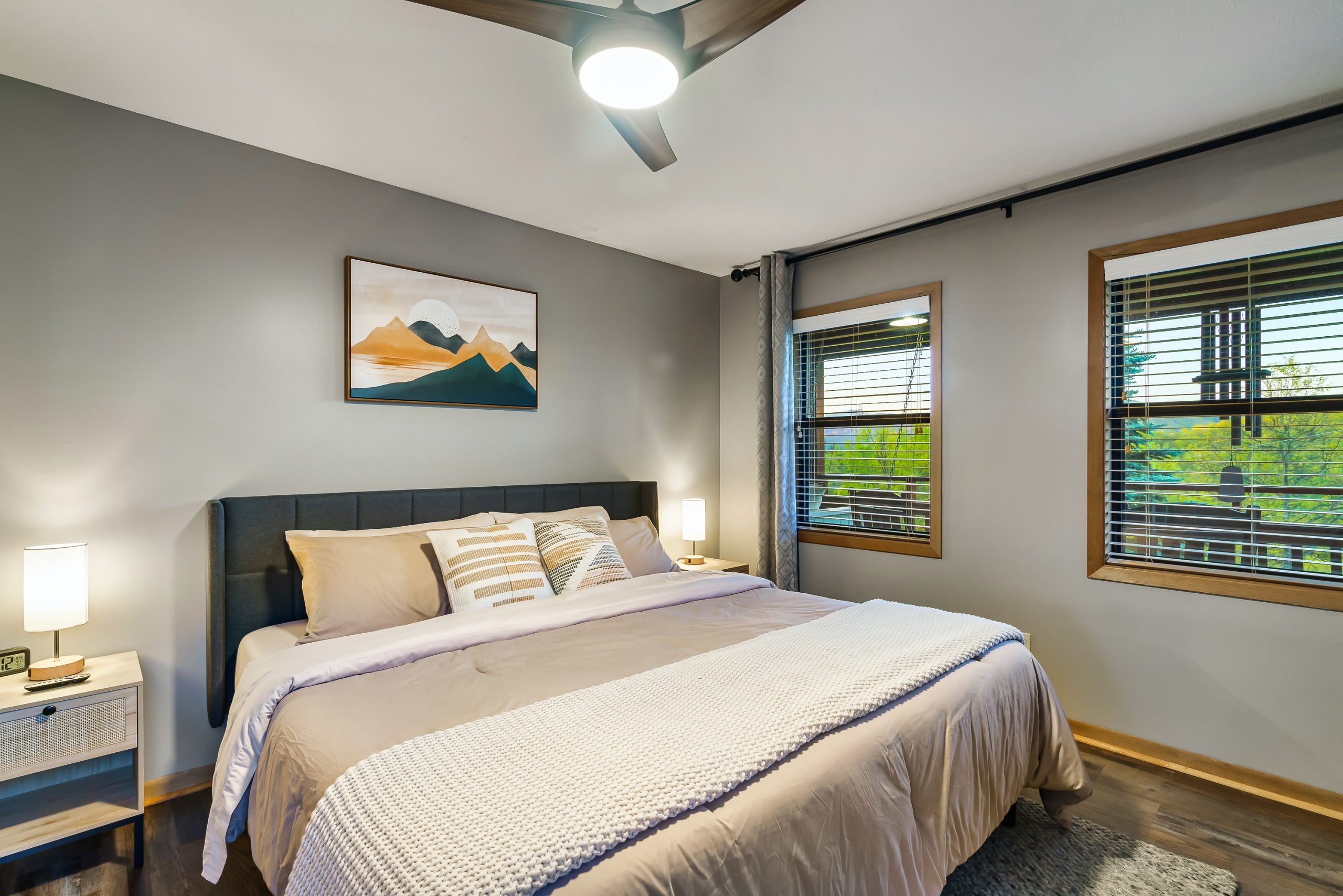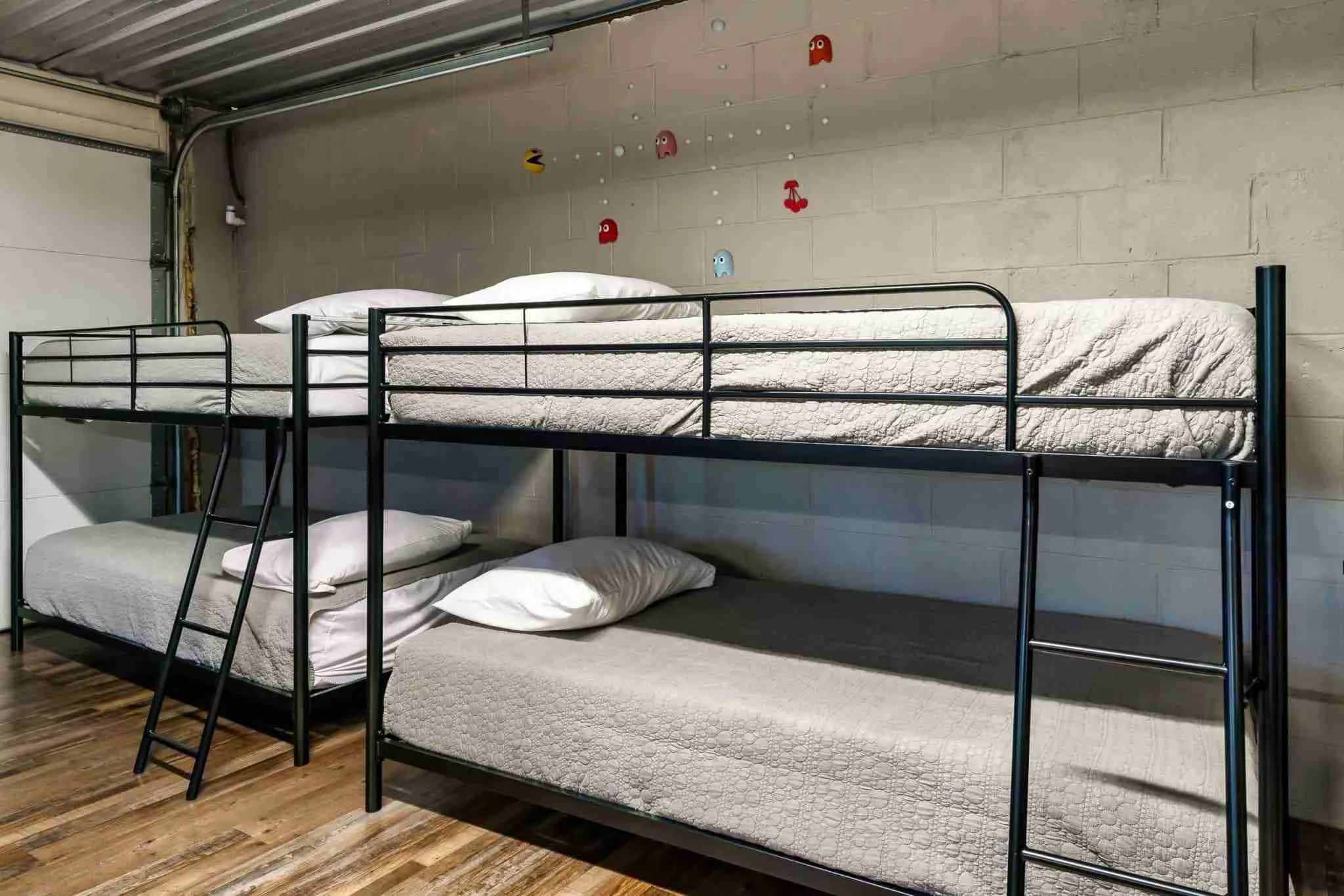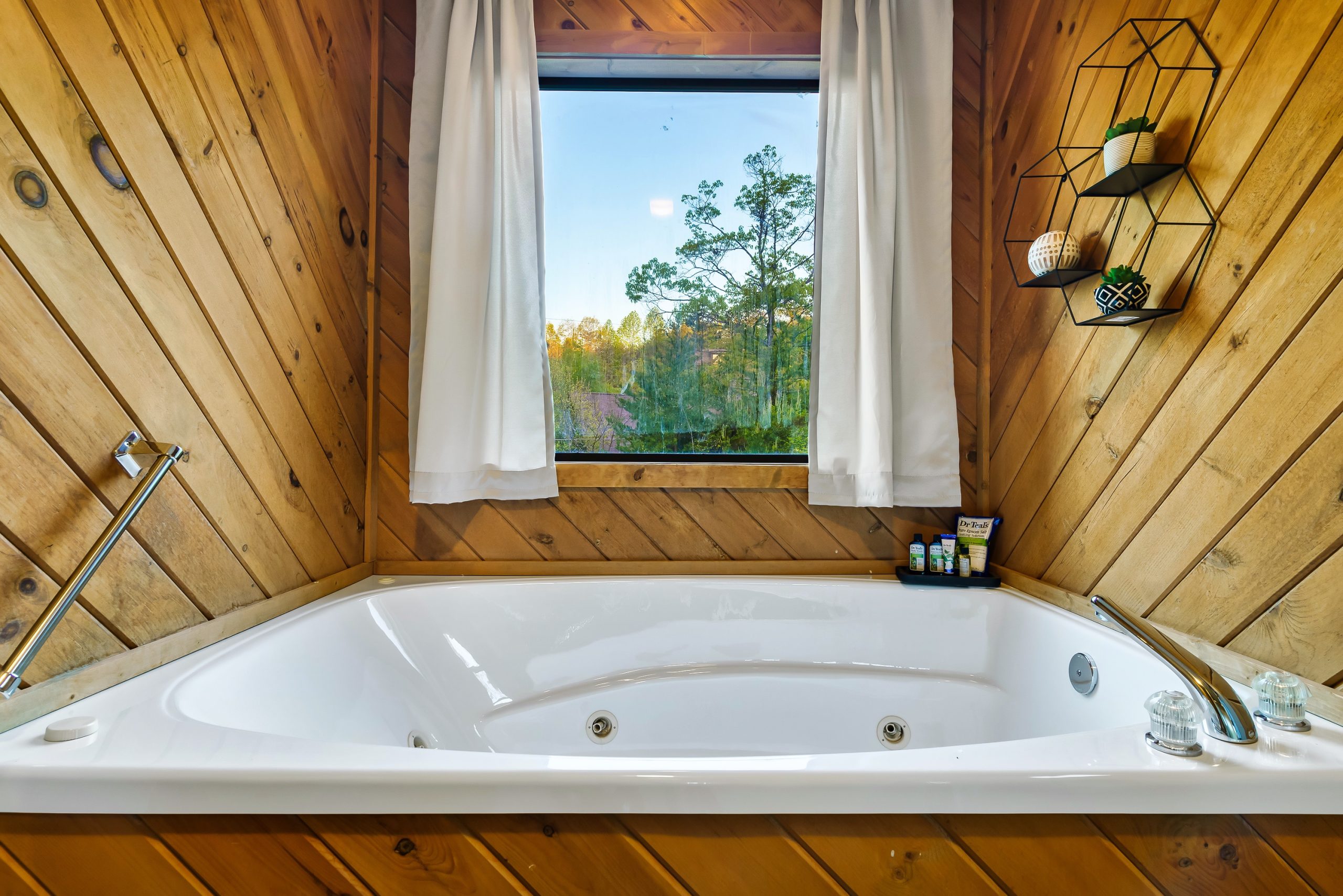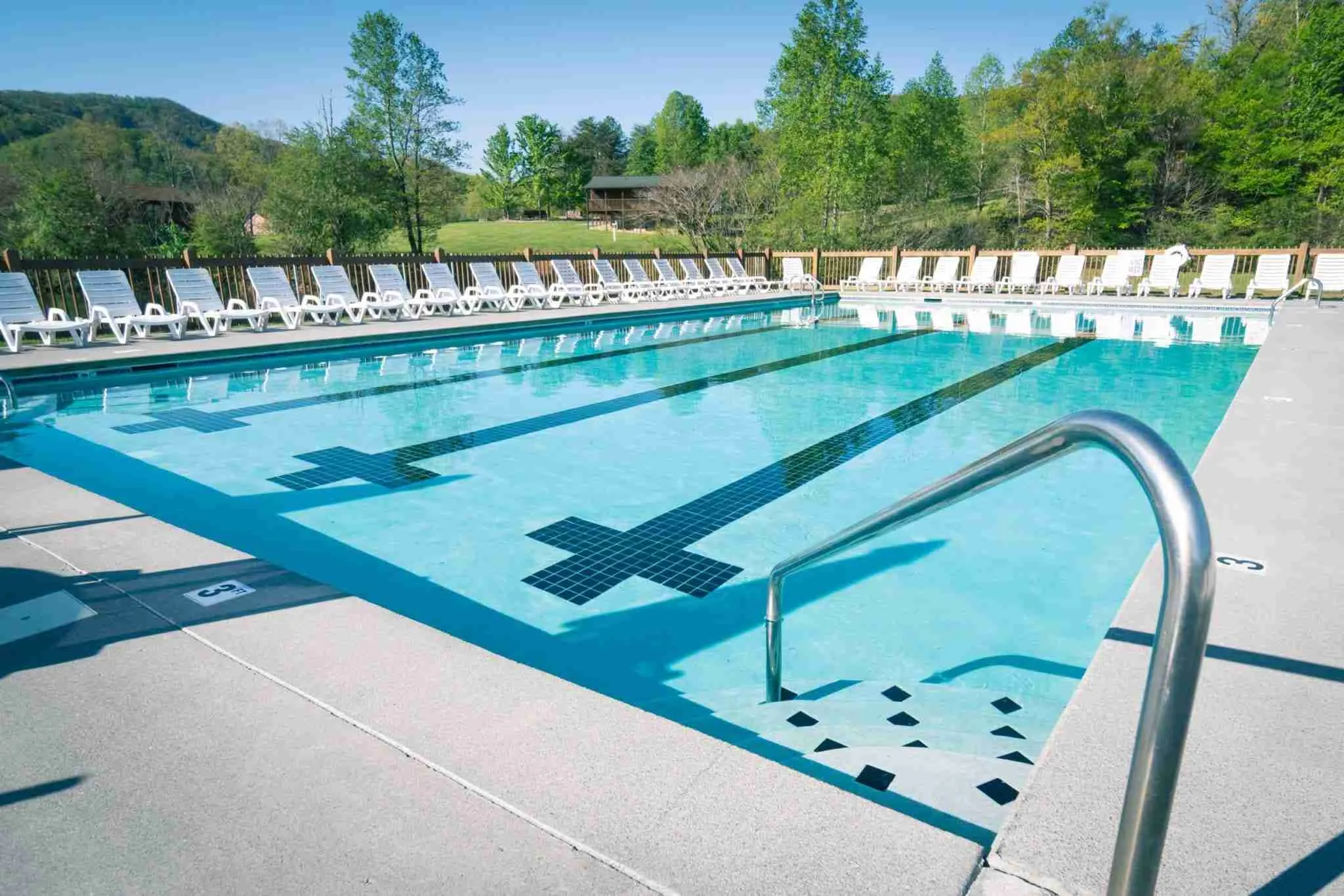 ---
Stroll through the Art District
This small and charming section of Pigeon Forge features a variety of galleries, studios, and artisan shops, offering a more relaxed and cultural atmosphere.
Watch the fountain show at The Island in Pigeon Forge
This beautiful and tranquil fountain show is free to watch and a great place to relax and enjoy the sights and sounds of the water.
Sevierville Family Aquatic Center
Although it's not free, it's only $5 admission, The Family Aquatic Center in Sevierville is a fantastic alternative to Soaky Mountain Waterpark. It boasts a fully-renovated 25-meter outdoor pool and 2 fun slides with a plunge pool and a splash pad to entertain kids of all ages!
Mountain Bike in the trail network of Vee Hollow
Further out West lies the little town of Townsend, and Vee Hollow offers 14 miles of bike trails free to use. It has trails made for bikers from beginner to expert.
Dark Island Swinging Bridge
Just outside Townsend is this little gem to walk across the Dark Island Swinging Pedestrian Bridge overlooking the Little Rriver. You may see some geese, fish or and likely several tubers from River Rat Tubing and Rafting.
Book your stay at Smoky Mountains Lodge and lock in our best rates for the season!
Book Now: This goes to our secure portal to review your info and confirm booking.
Send Inquiry: If you're not quite ready to book, you can send an inquiry with any questions.
What are your favorite, FREE things to do in Pigeon Forge? Comment below!